The world of the hit video game series comes to life with Castlevania. This series follows Trevor Belmont, a member of the Belmont vampire-hunting family. In an effort to restore his family's legacy, he'll join up with companions — including Dracula's son — to destroy Dracula once and for all. If you're wondering how to watch Castlevania on Netflix, here are some methods to do so.
Where to Watch Castlevania Season 4
Good news! You and your family can enjoy not only Castlevania but everything Netflix has to offer. With Netflix, there are no extra costs and no contracts. Watch from your smartphone, tablet, smart TV, laptop, or streaming device. Plans range from $6.99 to $19.99 a month, making it easy to pick an option that gives you access to hit TV shows, movies, documentaries, and more. 
RELATED: Dead Cells' Castlevania DLC Trailer Is a Nostalgic Tease
How Many Episodes Are in Castlevania Season 4?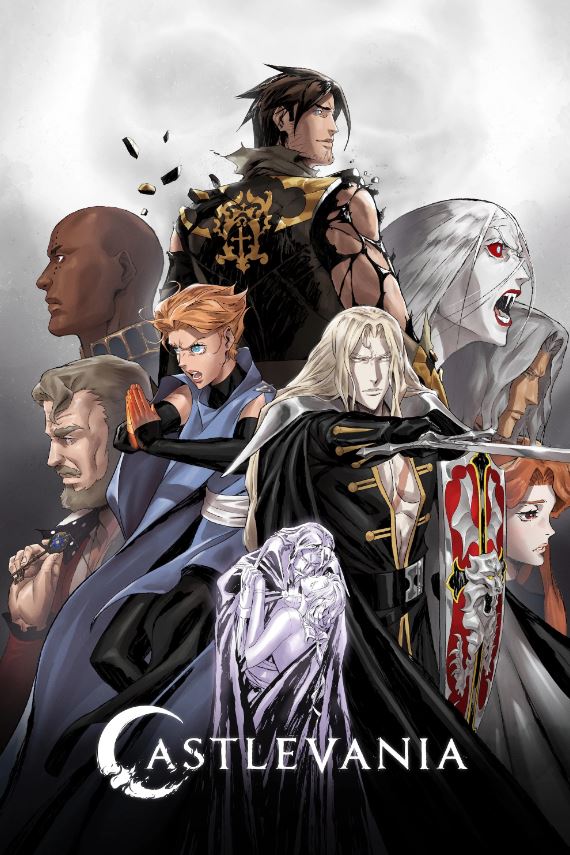 There are 10 episodes in Castlevania season four. Each episode lasts 25 minutes on average. You can check the complete list of Castlevania episodes and their scheduled date release here below.
Season Four
"Murder Wakes It Up": May 13, 2021
"Having the World": May 13, 2021
"Walk Away": May 13, 2021
"You Must Sacrifice": May 13, 2021
"Back in the World": May 13, 2021
"You Don't Deserve My Blood": May 13, 2021
"The Great Work": May 13, 2021
"Death Magic": May 13, 2021
"The Endings": May 13, 2021
"It's Been a Strange Ride": May 13, 2021
Previous Seasons
Season Three: March 2020
Season Two: October 2018
Season One: July 2017
What Are the Critics Saying About Castlevania Season 4?
Castlevania received a 94% from critics and a 90% from audience viewers. Audiences agree this is one of the best video game adaptations out there. The excellent animation, thrilling fight scenes, and intriguing lore will keep those new to the series and old fans alike glued to their screens.
"A satisfying conclusion to the best video game adaptation to date." – Jesse Gender, Jesse Gender YouTube Channel
"Castlevania is one of the most gorgeous animated works out there and its beauty goes deeper, with its richness and depth. An epic horror fantasy that can be devoured over and over again." – Caitlyn Kennedy, Daily Dead
RELATED: Castlevania DLC is Coming to Dead Cells
Is Castlevania Season 4 Suitable for Kids?
Castlevania is rated TV-MA, which is suitable for viewers ages 17+. The series contains severe depictions of violence and gore, profanity, and frightening or intense scenes. It also contains moderate depictions of sex and nudity as well as mild depictions of alcohol and drugs.