Often the underdog of Wes Anderson's many films, Jason Schwartzman remains one of the funniest and most unique actors in the world of independent comedies. Interestingly enough, he's actually pretty connected to all kinds of huge Hollywood bigwigs. He's the nephew of Francis Ford Coppola, the cousin of Sofia Coppola and Nicolas Cage, close friends with Claire Danes, and a former distant relative to Spike Jonze and Patricia Arquette. With all this in mind, it's no wonder Schwartzman is so good at his job. Naturally, he's got a great filmography to boot.
Rushmore
The first film that Wes Anderson cast Jason Schwartzman in continues to be the best performance we've seen from him so far. It's so completely his own, with the actor evolving into the character he's playing. There's really no Rushmore without Schwartzman, and it managed to turn him into a real actor with real roles and a real career. It's the best thing he's ever done.
Purchase now on Amazon for $22.49.
Fantastic Mr. Fox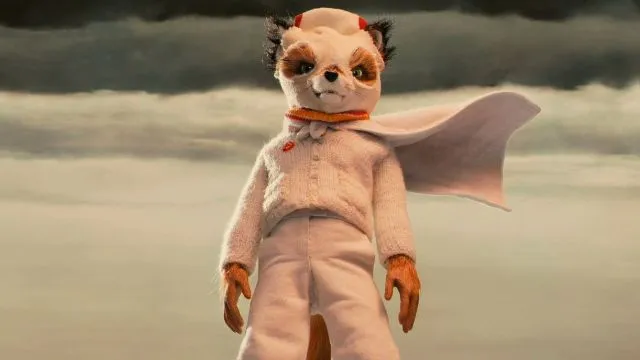 Wes Anderson's first stop-motion animated feature, based on the Roald Dahl book of the same name, Fantastic Mr. Fox sees Jason Schwartzman playing the integral foil to Mr. Fox's son. It might not be the main story, but it's surely the most important part of the film's B story. Anderson knows what he was doing by casting Schwartzman, who has an excellent knack for voice acting.
Purchase now on Amazon for $14.99.
Listen Up Philip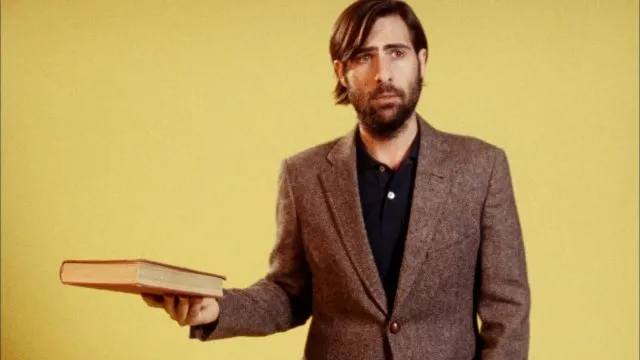 Written and directed by Alex Ross Perry, Listen Up Philip stars Jason Schwartzman alongside Elisabeth Moss. He's an author on the verge of publishing his second book, she's a photographer and his girlfriend (someone he seems to struggle to get along with more and more). It's a nice refresher compared to his work with Anderson, and it proves to be his best work apart from what he's done with Wes.
Purchase now on Amazon for $7.99.
Scott Pilgrim vs. the World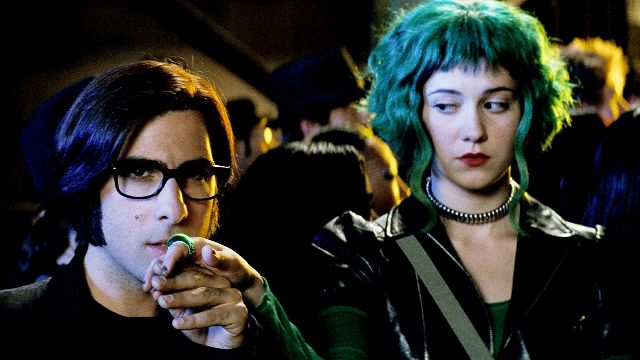 Filmmaker Edgar Wright is the master of homage — Shaun of the Dead nails the zombie comedy, Hot Fuzz the cop comedy, The World's End the sci-fi comedy… and 2010's Scott Pilgrim vs. the World the video game comedy. Jason Schwartzman is incredibly effective here as the pathetic villain, an interesting choice and a stellar antithesis to Michael Cera's Scott Pilgrim. Like Listen Up Philip, it's always great to see Schwartzman in an Anderson film, but sometimes it's refreshing to see him doing something different.
Purchase now on Amazon for $13.99.
The Darjeeling Limited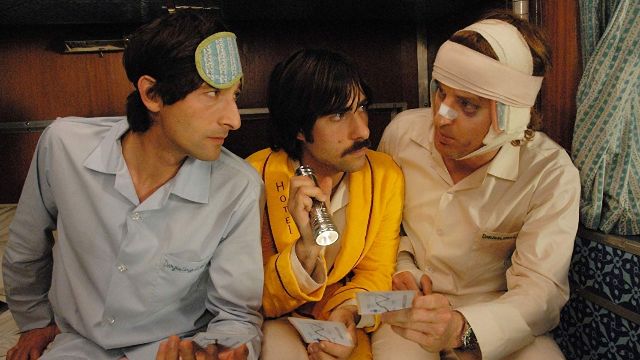 Costarring alongside Owen Wilson and Adrian Brody, The Darjeeling Limited is Schwartzman's second leading role in a Wes Anderson movie. Better yet, he even gets his own short film that accompanies the film that centers on his character's previous relationship, a theme that persists throughout the film and serves as an interesting prologue for that reason. It's great, but did you expect anything less from Anderson and Schwartzman?
Purchase now on Amazon for $7.99.
Marie Antoinette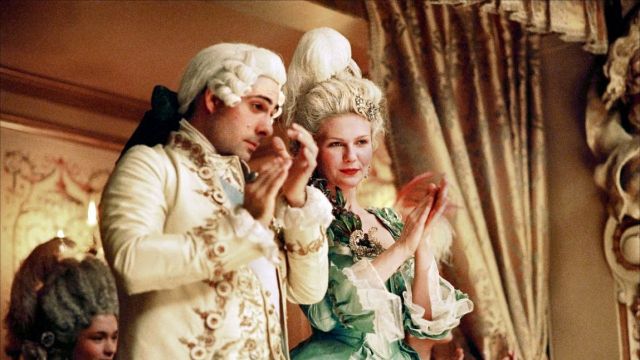 Directed by his cousin Sofia Coppola, Marie Antoinette retells the classic story of the wife of Louis XVI with a wonderful little twist. She's a wonderful filmmaker with a real eye for set and production design, so a story about English royalty almost seems like a match made in Heaven for her. Schwartzman plays the King with Kirsten Dunst as Queen Antoinette, both coming together to fully realize one of the weirdest couples in history.
Purchase now on Amazon for $12.99.
I Heart Huckabees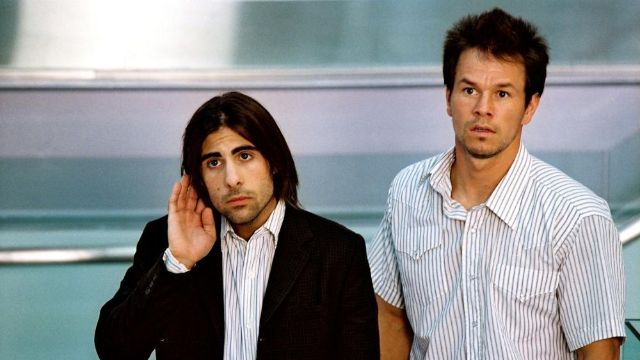 Before David O. Russell had critics and audiences losing their minds for Silver Linings Playbook, American Hustle, and (to a much lesser degree) Joy, he was delivering films that were much less stylized but still just as enthralling. I Heart Huckabees is one example, a film about a husband-and-wife team playing detective as they try to help other couples solve their problems. Jason Schwartzman gets top billing above the likes of Jude Law, Naomi Watts, and Mark Wahlberg, which should tell you how integral he is to the story here.
Purchase now on Amazon for $6.45.
Walk Hard: The Dewey Cox Story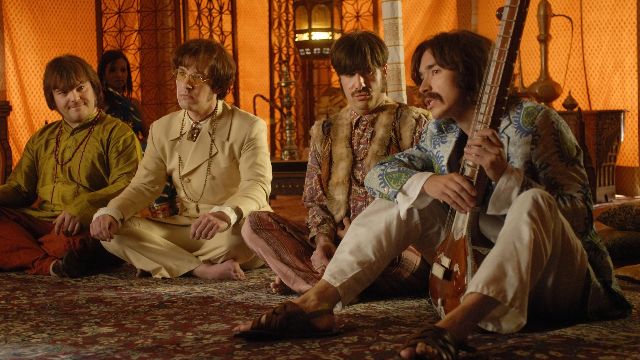 The part might be uncredited, but that doesn't mean it didn't happen: Jason Schwartzman as Ringo Starr in Walk Hard: The Dewey Cox Story is too funny to leave off this list. It's a hilarious satire of the often monotonous framework that so many biopics follow, perfectly lampooning the triteness of the plethora of rags-to-riches-to-rags stories that clog up theaters every awards season. Schwartzman plays a small part here, but he only adds to the genius at work here.
Purchase now on Amazon for $12.99.
Moonrise Kingdom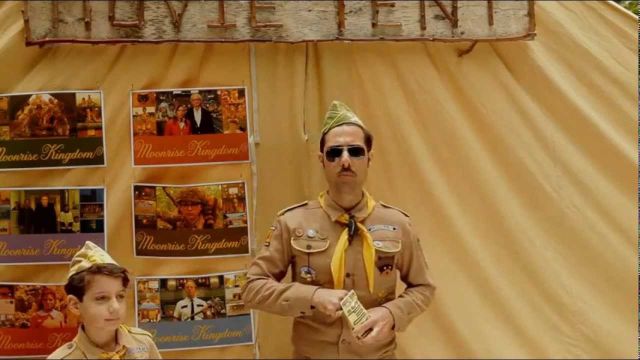 Set on a small New England coastal community in the throes of the 1960s, Moonrise Kingdom is perhaps one of Wes Anderson's most delightfully twee features yet. Schwartzman is far from the star here, playing a character simply named Cousin Ben, but there's no denying how funny he is here. It's a bit part, but it's a great bit fit specifically for him.
Purchase now on Amazon for $25.30.
The Grand Budapest Hotel
The story with The Grand Budapest Hotel is not much different — playing a character by the name of M. Jean, Jason Schwartzman is not front-and-center like he was with Rushmore or The Darjeeling Limited, but he'd certainly be missed if he were not included in at least some capacity in all of Wes Anderson's works.
Purchase now on Amazon for $14.99.
We are a participant in the Amazon Services LLC Associates Program, an affiliate advertising program designed to provide a means to earn fees by linking to Amazon.com and affiliated sites.