The Ten Best Mark Wahlberg Movies
Marky Mark of Marky Mark and Funky Bunch has paved himself a nice little Hollywood career. He has dedicated himself to the craft and has improved his abilities over the years. While he's made a career playing a macho action hero, he has also dipped into dramatic territory with fantastic work in movies like Boogie Nights and The Fighter. His versatility is clear, he's a bona fide action star, and Wahlberg has also spread his comedic wings as well. All in all, Marky Mark has been a fixture in Hollywood over the last two decades and shows no signs of slowing down his busy schedule.
Deepwater Horizon

Anchored by some stunning visual thrills, Deepwater Horizon was one of 2016's most underrated films. Wahlberg plays a technician on board the Deepwater Horizon an oil rig owned by British Petroleum. The movie has some excellent acting from a well-assembled cast featuring Wahlberg, Kurt Russell, Dylan O'Brien, Michelle Rodriguez, and John Malkovich. It's terrific sound design and assured direction from frequent Wahlberg collaborator Peter Berg.
Purchase now on Amazon for $12.99.
Patriots Day

In this gritty, street level look at the aftermath of the Boston Marathon bombings, Berg and Wahlberg got together again in 2016 to deliver a nuanced look at the tragedy. Wahlberg plays an amalgamation of several police officers present on that day, and he is effective in his role as a tough, no-nonsense Boston detective. J.K. Simmons, Kevin Bacon, Alex Wolff, Michelle Monaghan, and John Goodman highlight a spectacular cast. Patriots Day is a stirring tribute to bravery, sacrifice and a testament of the human spirit in the midst of tragedy.
Purchase now on Amazon for $12.99.
The Fighter

Wahlberg went deep to pull out some raw emotion for his turn in David O. Russell's boxing drama, The Fighter. Wahlberg plays Mickey Ward, the half brother to former boxer and the "pride of Lowell" Dicky Ward. The Wards exude tremendous chemistry even in the midst of all the family drama. It's a story about a dysfunctional family and one of redemption. Christian Bale is astounding as Dicky and the Wards' mother, played by Melissa Leo, is an intimidating and ultimately heartwarming force for these two men. Leo, Bale, and Adams all earned Oscar nominations for their work with Bale and Leo winning in the supporting categories. The Fighter is a must see movie and on Wahlberg's best personal performances.
Purchase now on Amazon for $9.99.
Boogie Nights

In Wahlberg's first leading role, he dazzled as porn star Dirk Diggler in Paul Thomas Anderson's Boogie Nights. The film is a sweeping look at the culture of the 70's with an excellent, true all-star cast. Smartly written, wonderfully shot and compelling for the entirety of its substantial 152-minute runtime. Boogie Nights never feels boring, the characters are excellent and the film is unflinching in its execution and dive into a controversial subject. The late great Burt Reynolds offers up an Academy Award-nominated turn in this one as well.
Purchase now on Amazon for $14.40.
Lone Survivor

Wahlberg and Peter Berg's first collaboration turned out to be fruitful. The movie is the story of Navy SEAL Marcus Luttrell and his team as they attempt to hunt down a Taliban leader. The film's true story basis adds to a cinematic experience that is a visceral, taut and moving story. Berg's direction coupled with the chemistry of the cast help to bolster a film that never succumbs to jingoism. Wahlberg carries much of the weight in the movie but Emilie Hirsch, Taylor Kitsch, and Ben Foster are all solid in their roles. It is among the best films about modern ware fare and certainly at the top of the list of films depicting the recent Middle East conflicts.
Purchase now on Amazon for $8.99.
Ted

In Seth McFarlane's comedy, Wahlberg plays a down and out Bostonian named John who is best friends with a talking teddy bear. Ted is hysterically funny and features some incredibly heartfelt moments. Wahlberg's charm shines through and his dynamic with Ted is more than believable. It's raunchy, but Ted (voiced by McFarlane) and John have a real relationship and the way these two play it is entirely authentic. The supporting cast is also solid with veterans like Mila Kunis, Joel McHale, and Matt Walsh. Overall, this stoner buddy comedy hits the mark on nearly every level.
Purchase now on Amazon for $9.99.
Invincible

Wahlberg plays a shy and humble bartender from Philadelphia who gets a chance to play for the Eagles in this film. He is incredibly likable in this one and gives off a quiet, believable confidence in one his most nuanced performances. Bolstered by a solid supporting cast of Elizabeth Banks and Greg Kinnear, Invincible feels entirely authentic. Disney is known for making feel-good sports stories like Gavin O'Connor's Miracle or Craig Gillespie's 2014 film Million Dollar Arm. With those three being the exception, the movies often feel cookie cutter. However, Invincible largely escapes the tropes of the genre. This film hits all the right beats and is a fun, crowd-pleasing story.
Purchase now on Amazon for $9.99.
The Departed

Martin Scorsese's much belated and deserved Oscar win also earned Wahlberg his first and only acting nomination. Wahlberg is menacing, darkly funny and perfect in his role as Dignam. Overall, the film is a crime epic done by the master of the genre. Scorsese brings all of the touches and the best pieces of his most beloved films. The Departed soars on terrific performances, a tight script and most importantly a compelling and rich story. A tale of morality, The Departed plays out as authentic as any of Scorsese's previous gangster films.
Purchase now on Amazon for $14.73.
Three Kings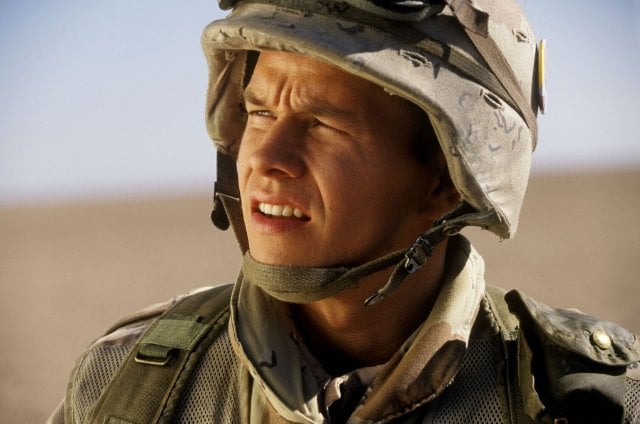 Wahlberg, George Clooney, and Ice Cube knock it out of the park in David O. Russell's war drama. Seeing the first shades of a character Wahlberg would come to play a few times — the cocky and funny badass — it's a standout turn from him. The movie features some dark humor that never distracts from the serious nature of the film. Like any great anti-war drama, Three Kings offers some biting political commentary on the first Gulf War. Russell's black comedy chops combined with the movie's authentic setting, prop it up among the top of modern war films. In this writers opinion, the film is often overlooked when it comes to filmographies of its director and its cast.
Purchase now on Amazon for $8.99.
All the Money in the World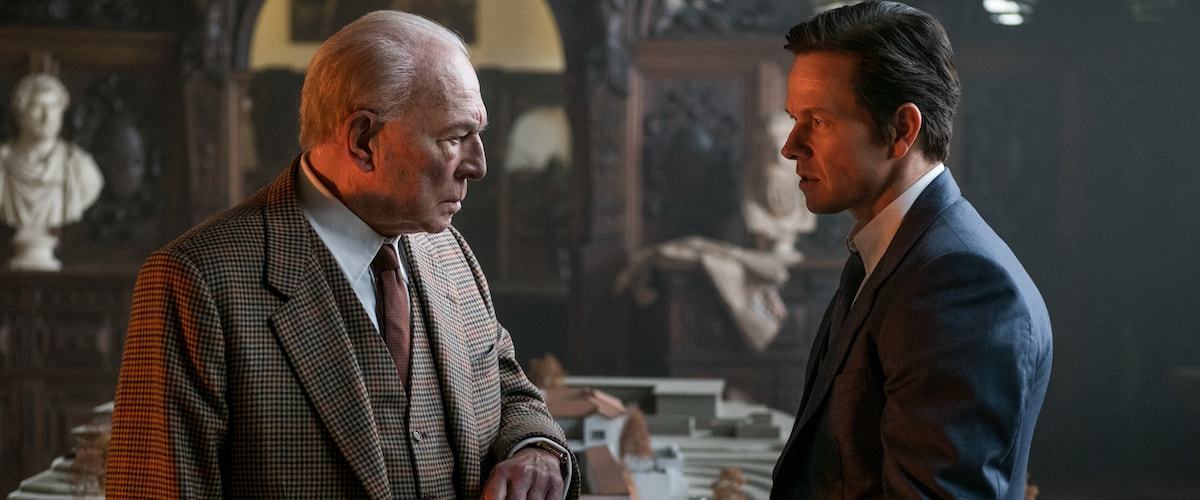 With all of the drama and controversy surrounding this movie, it's amazing it turned out as well as it did. At the center of Ridley Scott's biopic of J. Paul Getty is a wonderful and unsettling performance by Christopher Plummer. Wahlberg holds his own against an always terrific Michelle Williams and the movie weaves a complex and gripping story. Wahlberg tones back the machismo he frequently sports to deliver a solid supporting turn. Scott's deft direction balances all the twists and turns and the tension of the films real-life kidnapping story is palpable.
Purchase now on Amazon for $14.99.
We are a participant in the Amazon Services LLC Associates Program, an affiliate advertising program designed to provide a means to earn fees by linking to Amazon.com and affiliated sites.