Based on the comics of the same name, Sweet Tooth follows a half-deer, half-human boy living in a post-apocalyptic world. On his journey, he'll be joined by a stern protector while searching for where he belongs. If you're wondering how to watch Sweet Tooth on Netflix, here are some methods to do so.
Where to Watch Sweet Tooth Season 1
Good news! You and your family can enjoy not only Sweet Tooth but everything Netflix has to offer. With Netflix, there are no extra costs and no contracts. Watch from your smartphone, tablet, smart TV, laptop, or streaming device. Plans range from $6.99 to $19.99 a month, making it easy to pick an option that gives you access to hit TV shows, movies, documentaries, and more. 
RELATED: Exclusive Strange World Deleted Scene Features a Different Opening
How Many Episodes Are in Sweet Tooth Season 1?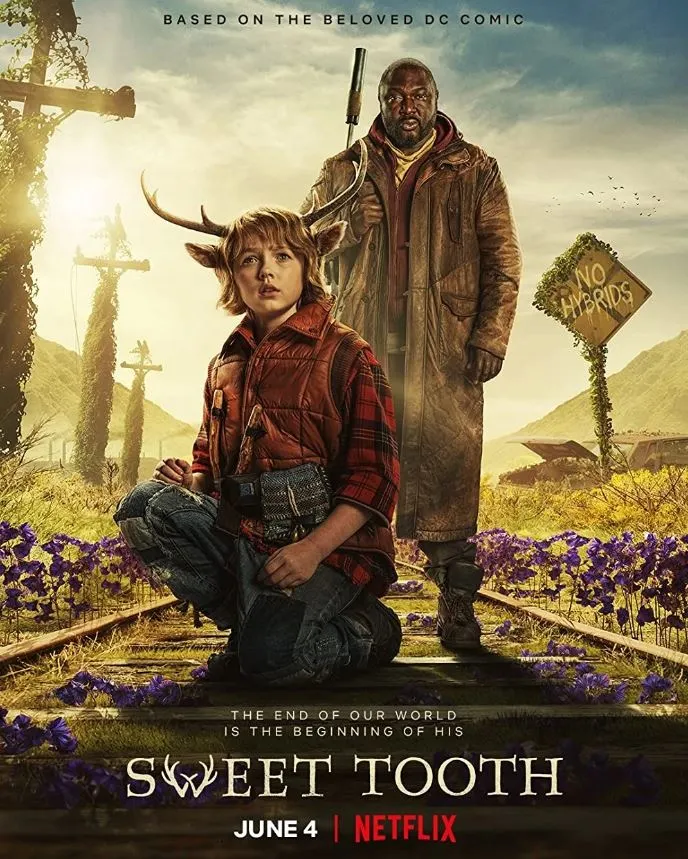 There are eight episodes in Sweet Tooth season one with a second season forthcoming. Each episode lasts 45-55 minutes on average. You can check the complete list of Sweet Tooth episodes and their scheduled date release here below.
"Out of the Deep Woods": June 4, 2021
"Sorry About All the Dead People": June 4, 2021
"Weird Deer S**t": June 4, 2021
"Secret Sauce": June 4, 2021
"What's in the Freezer?": June 4, 2021
"Stranger Danger on a Train": June 4, 2021
"When Pubba Met Birdie": June 4, 2021
"Big Man": June 4, 2021
What Are the Critics Saying About Sweet Tooth Season 1?
Sweet Tooth received a 97% from critics and an 87% from audience viewers. Most reviews are positive, with viewers enjoying the strange mix of human-animal hybrids and fantasy elements with more serious apocalypse themes. Top positives include the dark-themed elements, excellent cinematography, and relationships between the characters.
"I think the relationship between Gus and Big Man overrules any other issues I may have had with the show, and the performances of both actors are stellar." – Paul Tassi, Forbes
"Like the best family productions, Sweet Tooth evokes the child in the adult and the adult in the child, not pandering to youngsters with empty gestures nor implying crusty oldies cannot be filled with wonder." – Luke Buckmaster, Flicks
RELATED: Kung Fu Panda: The Dragon Knight Season 2 Trailer Shows Po Embarking on a Global Adventure
Is Sweet Tooth Season 1 Suitable for Kids?
Sweet Tooth is rated TV-14, which is suitable for viewers over the age of 14. The series contains mild depictions of violence and gore, profanity, and frightening or intense scenes.