Danger, Will Robinson! The popular 1960s TV show is reimagined with Lost In Space. After crash landing on an alien planet, the Robinson family must fight to survive and find a way home. If you're wondering how to watch Lost In Space on Netflix, here are some methods to do so.
Where to Watch Lost In Space Season 3
Good news! You and your family can enjoy not only Lost In Space but everything Netflix has to offer. With Netflix, there are no extra costs and no contracts. Watch from your smartphone, tablet, smart TV, laptop, or streaming device. Plans range from $6.99 to $19.99 a month, making it easy to pick an option that gives you access to hit TV shows, movies, documentaries, and more. 
RELATED: Stranger Things Season 5 Filming Update Given by Noah Schnapp
How Many Episodes Are in Lost In Space Season 3?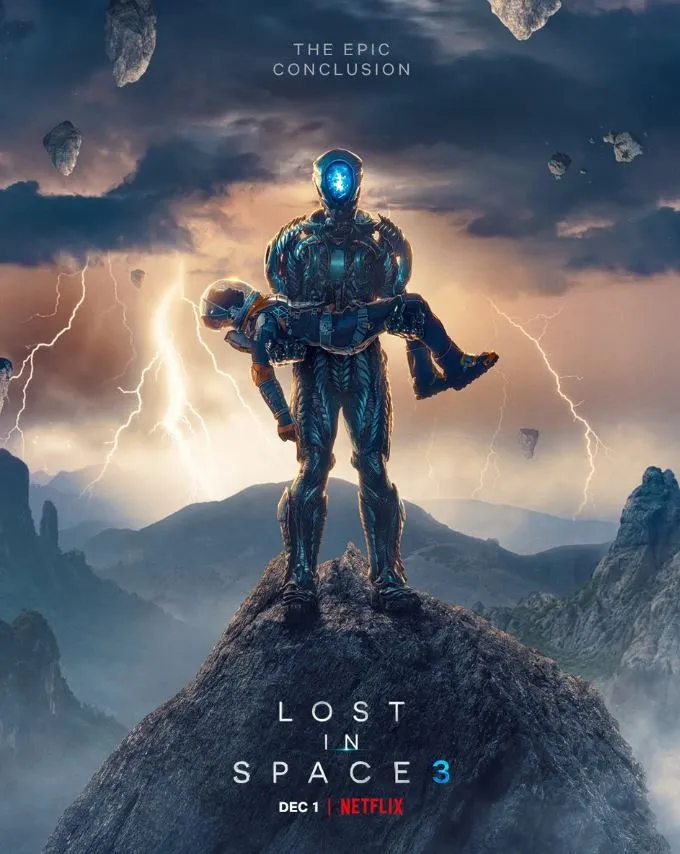 There are eight episodes in Lost In Space season three. Each episode lasts 60 minutes on average. You can check the complete list of Lost In Space episodes and their scheduled date release here below.
Season Three
"Three Little Birds": December 1, 2021
"Contact": December 1, 2021
"The New Guy": December 1, 2021
"Nothing Left Behind": December 1, 2021
"Stuck": December 1, 2021
"Final Transmission": December 1, 2021
"Contingencies on Contingencies": December 1, 2021
"Trust": December 1, 2021
Previous Seasons
Season Two: December 2019
Season One: April 2018
What Are the Critics Saying About Lost In Space Season 3?
Lost In Space received an 84% from critics and a 78% from audience viewers. Fans of the original series and newcomers will both find something to enjoy in this reboot of the show. However, viewers warn that if you're looking for a faster-paced action-oriented sci-fi show, this is not it. Overall, it's a nostalgic and enjoyable experience the entire family can watch together.
"It's difficult to hone in on what makes Lost in Space season three so bloody enjoyable without feeling the need to retrospectively look back at the past three seasons now that it's all over. We've watched these actors grow over the years." – Aaron Phillips, But Why Tho?
"Lost in Space season three is a warm farewell in the best way. It doesn't leave a sour taste in the ending and gives the fans a conclusive goodbye." – Daniel Hart, Ready Steady Cut
RELATED: The Last of Us Season 2 Ordered, Neil Druckmann Issues Statement
Is Lost In Space Season 3 Suitable for Kids?
Lost In Space is rated TV-PG, which is suitable for children with parental supervision and all viewers over the age of 14. The series contains mild depictions of violence and gore, profanity, and frightening or intense scenes.