Sometimes reality is stranger than fiction! Gunther's Millions follows Gunther, a German Shepherd with a trust fund. But, it's his eccentric handler that's the actual star of the show, with his life of secrets slowly unfolding. If you're wondering how to watch Gunther's Millions on Netflix, here are some methods to do so.
Where to Watch Gunther's Millions
Good news! You and your family can enjoy not only Gunther's Millions but everything Netflix has to offer. With Netflix, there are no extra costs and no contracts. Watch from your smartphone, tablet, smart TV, laptop, or streaming device. Plans range from $6.99 to $19.99 a month, making it easy to pick an option that gives you access to hit TV shows, movies, documentaries, and more. 
RELATED: Dog Gone Trailer & Poster Preview Touching Rob Lowe-Led Drama
How Many Episodes Are in Gunther's Millions?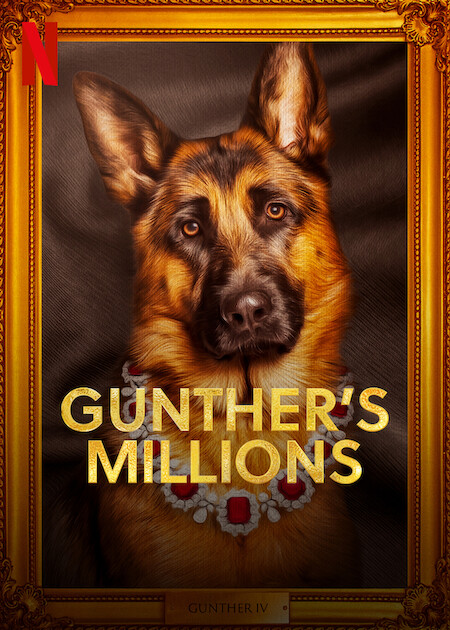 There are four episodes in Gunther's Millions. Each episode lasts 45 minutes on average. You can check the complete list of Gunther's Millions episodes and their scheduled date release here below.
"Lucky Dog": February 1, 2023
"In the Dog House": February 1, 2023
"In Dog We Trust": February 1, 2023
"Heir of the Dog": February 1, 2023
What Are the Critics Saying About Gunther's Millions?
Gunther's Millions received a 45% from critics. While the twist ending is part of the appeal of the miniseries, many viewers were disappointed, and even felt misled by it. However, those that enjoyed the show found it to be a unique and interesting take on the docuseries genre.
"This docuseries shows how something pure and loving can turn into greed and madness." – Amanda Guarragi, Ready Steady Cut
"While the story is initially fascinating and there are a few colorful characters sprinkled throughout, we often get lost in the weeds as the narrative swings this way and that, and the entire project feels a little too contrived and gimmicky." – Richard Roeper, Chicago Sun-Times
RELATED: Dog Gone Netflix Release Date & Time
Is Gunther's Millions Suitable for Kids?
Gunther's Millions is rated TV-MA, which is suitable for viewers ages 17+. The series may contain real-world topics, themes, and frightening or intense scenes not suitable for younger audiences.