Return to the world of Big Mouth with the all-new animated comedy Human Resources. This spinoff features Lovebugs, Hormone Monsters, and other favorite creatures from the original series navigating the workplace. If you're wondering how to watch Human Resources on Netflix, here are some methods to do so.
Where to Watch Human Resources Season 1
Good news! You and your family can enjoy not only Human Resources but everything Netflix has to offer. With Netflix, there are no extra costs and no contracts. Watch from your smartphone, tablet, smart TV, laptop, or streaming device. Plans range from $6.99 to $19.99 a month, making it easy to pick an option that gives you access to hit TV shows, movies, documentaries, and more. 
RELATED: Velma HBO Max Release Date Set for Mindy Kaling's Animated Series
How Many Episodes Are in Human Resources Season 1?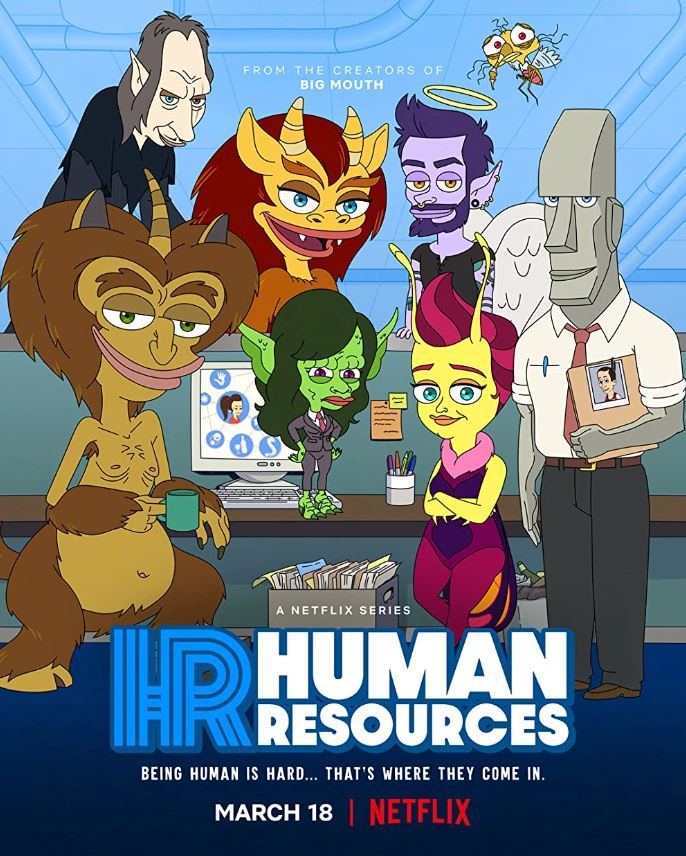 There are 10 episodes in Human Resources season one with a second season forthcoming. Each episode lasts 30 minutes on average. You can check the complete list of Human Resources episodes and their scheduled date release here below.
"Birth": March 18, 2022
"Training Day": March 18, 2022
"Bad Mummies": March 18, 2022
"Rutgers is for Lovers": March 18, 2022
"Love in the Time of Postpartum": March 18, 2022
"The Addiction Angel": March 18, 2022
"International Creature Convention": March 18, 2022
"The Light": March 18, 2022
"It's Almost Over": March 18, 2022
"Shitstorm": March 18, 2022
What Are the Critics Saying About Human Resources Season 1?
Human Resources received a 90% from critics and a 70% from audience viewers. While many viewers say it isn't as good as Big Mouth, they still found the series to be an enjoyable experience overall. If you're looking for the same tone and humor but with a little more creative freedom, this series is worth a watch.
"Yes, it's relentlessly filthy, but this show has heart (and all the other body parts, too)." – Polly Conway, Common Sense Media
"If you've never seen Big Mouth, some of the humor may be lost on you, but if you've been waiting for this show since it was announced in 2019, then Human Resources does not disappoint." – Karama Horne, The Wrap
RELATED: Sausage Party: Foodtopia Animated Series Ordered by Amazon For 2024
Is Human Resources Season 1 Suitable for Kids?
Human Resources is rated TV-MA, which is suitable for viewers ages 17+. The series contains severe depictions of sex, nudity, and profanity. It also contains moderate depictions of violence and gore, alcohol and drugs, and frightening or intense scenes.