Follow Lahela, a teenage genius trying to juggle being a teenager with working as a doctor. Additionally, if you were a fan of the original Doogie Howser, M.D., you'll love the nostalgic feel of Doogie Kamealoha, M.D. with a Hawaiian twist. If you're wondering how to watch Doogie Kamealoha, M.D. on Disney+, here are some methods to do so.
Where to Watch Doogie Kamealoha, M.D. Season 1
Good news! There are a few ways you and your family can not only enjoy Doogie Kamealoha, M.D. but everything Disney+ has to offer. Disney+ lets you enjoy exclusive original shows, nostalgic favorites, and blockbuster superheroes. Bundle Disney+ with Hulu and ESPN for the ultimate viewing experience. You can enjoy even more savings with an annual subscription.
RELATED: Doogie Kamealoha, M.D. Opening Credits Sets Disney+ Premiere Date
How Many Episodes Are in Doogie Kamealoha, M.D. Season 1?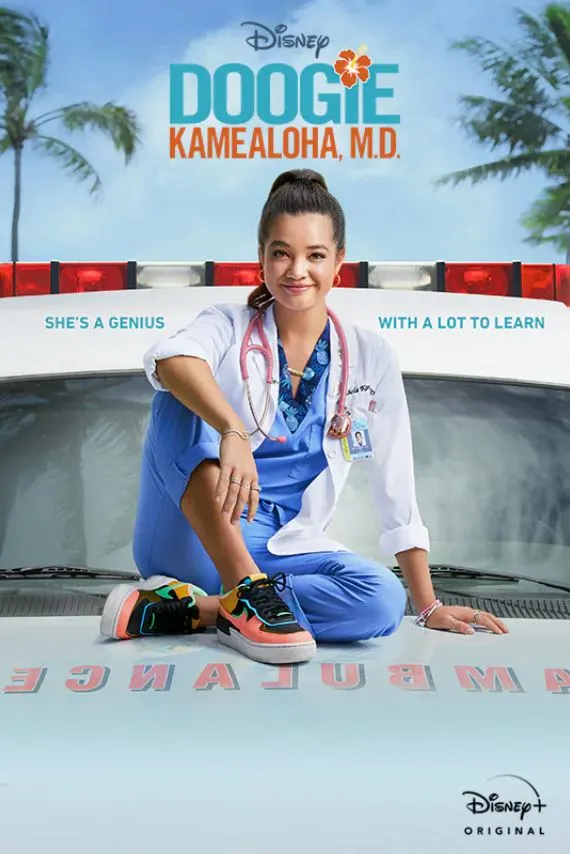 There are 10 episodes in Doogie Kamealoha, M.D. season one with a second season forthcoming in 2023. Each episode lasts 30 minutes on average. You can check the complete list of Doogie Kamealoha, M.D. episodes and their scheduled date release here below.
"Aloha – The Hello One": September 8, 2021
"Love Is a Mystery": September 15, 2021
"License to Not Drive": September 22, 2021
"Lahela & Stitch": September 29, 2021
"Dunk Cost": October 6, 2021
"Career Babes": October 13, 2021
"Mom-Mentum": October 20, 2021
"Talk-Story": October 27, 2021
"Scutwork": November 3, 2021
"Aloha – The Goodbye One": November 10, 2021
What Are the Critics Saying About Doogie Kamealoha, M.D. Season 1?
Doogie Kamealoha, M.D. has received a 92% from critics and 69% from audience viewers. While some may enjoy the nostalgic premise of the series, others feel the original was better. However, the show brings a new twist by adding Hawaiian culture into the reboot. Most viewers recommend giving the first few episodes a chance, as the show has a slow start but improves over time.
"It feels like a more mature version of a Disney Channel show, as Lahela encounters death and suffering, but grows (and grows up) in the process." – Kelly Lawler, USA Today
"By giving the show that space to find its own characters and stories, the show immediately starts off as a funny, family-oriented story about a kid genius that holds people's lives in their hands but also just wants to be a normal teenage girl." – Joel Keller, Decider
RELATED: Doogie Kamealoha, M.D. Trailer Previews New Disney+ Series
Is Doogie Kamealoha, M.D. Season 1 Suitable for Kids?
Doogie Kamealoha, M.D. is rated TV-PG which is suitable for children with parental supervision and all viewers over the age of 14. However, the show does contain mild depictions of violence and gore, profanity, and frightening or intense scenes.