In the previous episode of HBO's Westworld, Dolores sent out the Incite profiles, and we learned the history of Rehoboam's development. In Westworld Season 3 Episode 6, we checked in on Maeve, William, and the Charlotte Hale host amid the chaos brought on by the Incite profiles.
Motivation
Serac brought Maeve to a utopia-like simulation to motivate her into doing a better job next time and then threatened her. She woke again in the WWII simulation, and Lee was still there. Hector approached her. His data had been moved to a place that Maeve could see, so she was able to restore him. Now caught up, Hector joined Maeve and Lee to interrogate Dolores. Serac had been able to recover the copy of her that was in the Connells host. Maeve spoke to Dolores about her daughter in the Forge and the key. She asked Dolores about her plans, but this version of Dolores was uncertain of the whole plan. During the interrogation, Maeve saw the Hale host destroy Hector's pearl. He collapsed dead in front of Maeve.
Mother's Love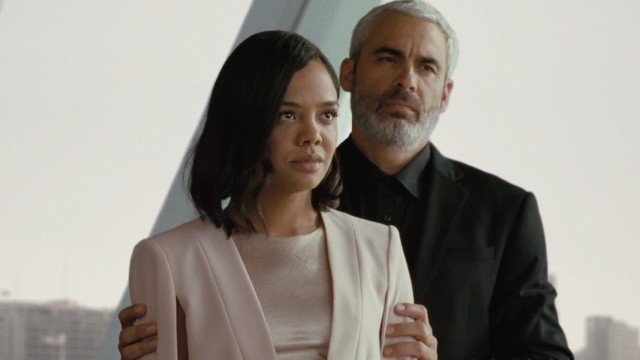 At home before work, the Charlotte Hale host noticed that Jake had read his profile. He assured her that they determined their own future. Hale met with Brompton about convening the board. Between them, they had enough votes to stop Serac. However, Serac's men murdered Brompton in broad daylight. Serac told Hale that the chaos that Dolores had caused was good for covering it up.
At Delos, Serac ordered a search for a host among the employees. The Hale host was caught backing up files and killed the man who would tell Serac. At the board meeting, Serac revealed that she was Dolores. Her concern for Charlotte's son had tipped him off. Hale was prepared and gas took out everyone in the room except Serac, who was a hologram.
After a shootout in the pearl storage room, Hale escaped. She tried to run away with Jake and Nathan. Unfortunately, her car blew up as they drove away, and only Hale's charred host body escaped from the burning wreckage.
Therapy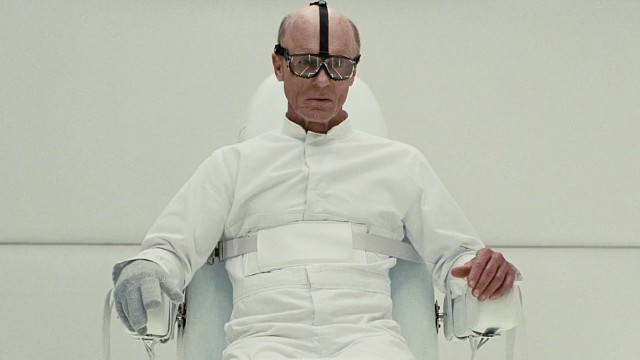 William experienced the Incite crisis from the psychiatric hospital while undergoing treatment. While in a session with him, his doctor found out that her husband was leaving her with their son over the predictions in her profile. William then saw that she had hanged herself in the office. Another doctor started an augmented reality therapy. Different versions of him – child, young William, and the Man in Black—and his father confronted him. The therapy was tormenting him. Bernard and Stubbs rescued him and took him out of AR. The hospital staff had forgotten about him because of the chaos from the crisis.
What did you think of this episode of Westworld? Let us know in the comment section below!
Westworld Season 3
Westworld Season 3 Episode 3

Westworld Season 3 Episode 3

Westworld Season 3 Episode 3

Westworld Season 3 Episode 3

Westworld Season 3 Episode 3

Westworld Season 3

Westworld Season 3

Westworld Season 3

Westworld Season 3

Westworld Season 3

Westworld Season 3

Westworld Season 3

Westworld Season 3

Westworld Season 3

Westworld Season 3

Westworld Season 3

Westworld Season 3

Westworld Season 3

Westworld Season 3

Westworld Season 3

Westworld Season 3

Westworld Season 3

Westworld Season 3

Westworld Season 3

Westworld Season 3

Westworld Season 3