Paramount+ has unveiled the first official poster for Secret Headquarters, the upcoming family action comedy starring Owen Wilson. Originally set for a theatrical release, the film will now be making its debut on August 5, exclusively on the streamer.
The poster, which you can check out below, provides us a glimpse of Wilson's character as a superhero dad.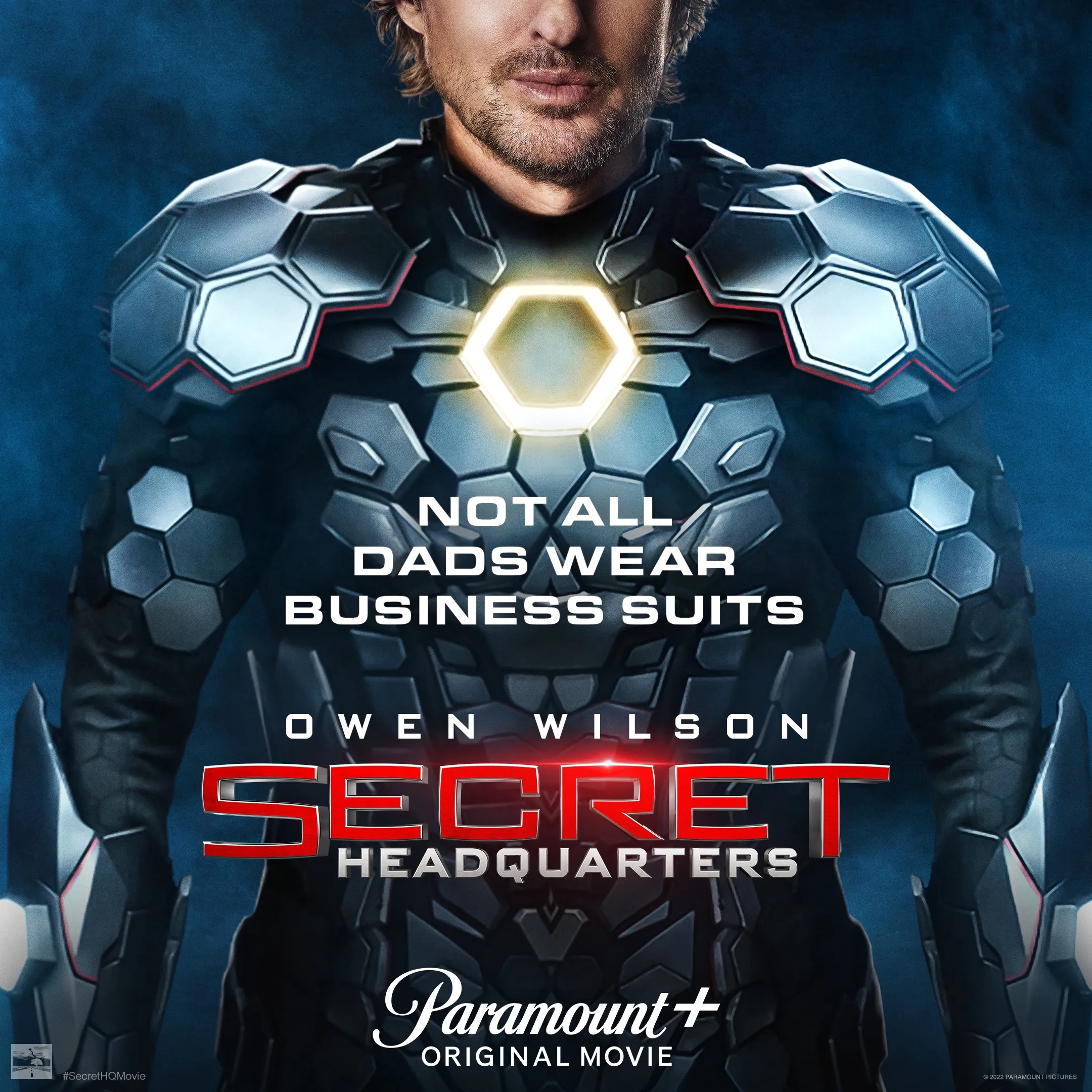 RELATED: Orphan: First Kill Trailer Previews Isabelle Fuhrman's Return as Esther
Secret Headquarters is being described as a high-concept family action movie, centering around a kid who discovers the secret headquarters of the world's most powerful superhero hidden beneath his home and must defend it with his group of friends when villains attack.
The film is directed by Henry Joost and Ariel Schulman, who are best known for directing 2016's techno-thriller Nerve and the superhero pic Project Power. Joining Wilson are Walker Scobell, Jesse Williams, Keith L. Williams, Momona Tamada, Abby James Witherspoon, and Michael Peña.
RELATED: Nicolas Cage-Led Highfire Series Moves to Paramount+
The screenplay is co-written by Joost, Schulman, and Josh Koenigsber. It is based on the story from an original screenplay by Thor: Ragnarok's Christopher Yost. Producers are Bruckheimer Films' Jerry Bruckheimer and Chad Oman, with Orlee-Rose Strauss and Scott Lumpkin serving as executive producers.
Wilson will next be seen in the upcoming second season of Marvel Studios' Disney+ series Loki as he reprises his role as TVA agent Mobius. He is also set to star in the upcoming live-action film Haunted Mansion.