Welcome to another edition of CS Score, film music lovers! We've got a good one for you this week. First, we're gonna check out a few new releases from Varese Sarabande and Intrada, namely the expanded scores for John Powell's How to Train Your Dragon and Michael Kamen's Robin Hood: Prince of Thieves, and then we've got a special interview with NeXt composer Sean Callery, whose works include 24, Homeland, Jessica Jones and Bones, among others.
Black Friday Deals
Varese Sarabande will present Village of the Damned: Original Motion Picture Soundtrack 2-LP set by John Carpenter and Dave Davies and the first-ever LP picture disc for The Goonies: Original Motion Picture Score by Dave Grusin. These special LP releases will be available on Black Friday, November 27, at participating Record Store Day retailers and are limited to 3,000 copies worldwide. Visit RecordStoreDay.com for details.
Rent or buy Village of the Damned here!
The 1995 remake of Village of the Damned comes from influential horror director John Carpenter (The Fog, Halloween), who also co-scored the soundtrack with his friend Dave Davies of the British band The Kinks—a collaboration which made for a one-of-a-kind moment in cinematic music history. The Deluxe Edition LP presents the full score as heard in the film for the first time—a far more complete presentation than the 1995 original soundtrack, which was not only truncated, but made of an entirely separate mix that wasn't featured in the film. The set does however include "Midwich Shuffle," which was created specifically for the original soundtrack despite never actually appearing in the film. The album comes pressed on Orange Haze vinyl and includes all-new original art direction, classic film stills, and new liner notes by film music journalist Randall D. Larson.
TRACKLIST
Side A:
1. Angel of Death / Midwich Sleeps / Daybreak (3:23)
2. The Fair (Extended Version) (2:45)
3. Gas Station / Asleep (3:00)
4. Awaken / The Funeral (4:45)
5. Welcome Home, Ben (Extended Version) (2:20)
6. Big Meeting / The Decision (1:29)
7. The Same Dream (1:17)
Side B:
1. Baptism (Extended Version) (6:56)
2. Baby Mara (4:43)
3. Children's Theme / Dilemma (4:00)
4. The Parents Arrive (3:53)
5. Children's Carol (Instrumental) (1:45)
Side C:
1. Loss / Carol of The Damned (1:07)
2. Carlton (7:44)
3. Ben's Death / Ultimatum (4:24)
4. Burning Desire (Extended Version) (7:07)
Side D:
1. Last Kiss / The Bomb (1:47)
2. The Brick Wall (Extended Version) (5:56)
3. March of The Children (End Credits) (8:09)
4. Midwich Shuffle (2:05)
In celebration of the 35th anniversary of The Goonies, the beloved soundtrack by Dave Grusin will be released on an LP picture disc for the first time ever! The special release features the album cover on side A and the infamous One-Eyed Willie on side B. The tracklisting to this abbreviated single-disc version of the original score was personally selected and assembled by Grusin himself.
TRACKLIST
Side One:
1. Fratelli Chase
2. Cellar and Sloth
3. The Goondocks (Goonies Theme)
4. The "It," Fifty Dollar Bills and a Stiff
5. Pee Break and Kissing Tunnel
6. Skull and Signature
7. Plumbing
8. Restaurant Trash
9. Boulders, Bats and a Blender
Side Two:
1. They're Here and Skull Cave Chase
2. Playing the bones
3. Mikey's Vision
4. Triple Stones and a Ball
5. Wishing Well and the Fratellis Find Coin
6. Mama & Sloth
7. One Eyed Willie
8. No Firme and Pirate Ship
HOW TO TRAIN YOUR DRAGON
John Powell
Varese Sarabande surprised the film score community this October with the release of the deluxe edition for John Powell's How to Train Your Dragon. Yes, I just about jumped like a 10-year old on receipt of Powell's inspiring work, which stands as one of the more brilliant scores to release in the last decade; and certainly, one of the best animated film scores of all time.
Filled with lush themes and outstanding action cues, Powell's work certainly deserves far more praise than it receives and, in my opinion, should have won Academy Award in 2011 over Trent Reznor and Atticus Ross' work on The Social Network. But that's just me.
Thankfully, Varese Sarabande saw fit to release a 2CD Deluxe Edition of the score that, as far as I can tell, features Powell's complete work as it appears in the film. All told, the score totals 42 tracks and features an hour and forty-two minutes of music, a notable step up from the 72-minute original soundtrack release.
While the additional music is great for film score enthusiasts, the best tracks remain "Forbidden Friendship," "Test Drive" and "Romantic Flight" in terms of out-and-out brilliance. To say nothing of the final half dozen action cues during which Hiccup and Toothless wage war against a giant, mountain-wrecking dragon.
Powell's work remains quite the accomplishment all these years later; and this new edition is definitely worthy of your shelf space.
Click here to purchase the How to Train Your Dragon (Music from the Motion Picture)!
Click here to purchase How to Train Your Dragon: The Deluxe Edition!
TRACKLIST
1. This is Berk (Alternate Film Version) [1m2alt] (1:05)
2. This Is Berk (with Original Opening Version) [1m2] (6:10)
3. Anybody See That? [1m6] (1:24)
4. War Room [1m7a] (:44)
5. Training Out There [1m7b-c] (4:23)
6. Hiccup Comes Homes [2m8] (:23)
7. Dragon Training [2m9] (3:09)
8. Wounded [2m10] (1:27)
9. The Dragon Book [2m11] (2:24)
10. Hiccup Focus [2m12] (2:05)
11. Offering [2m13] (:53)
12. Forbidden Friendship [2m14] (4:13)
13. New Tail [2m15] (2:48)
14. Teamwork [3m16] (:44)
15. Charming The Pziiffelback [3m17] (:28)
16. See You Tomorrow [3m18] (3:53)
17. Test Drive [3m20] (2:35)
18. Not So Fireproof [3m21] (1:13)
19. This Time For Sure [3m22] (:46)
20. Astrid Finds Toothless [3m23] (:39)
21. Astrid Goes For A Spin [3m24] (:47)
22. Romantic Flight [3m25] (1:56)
23. Dragon's Den [3m26b] (2:31)
24. Let's Find Dad [3m26c] (1:12)
25. Kill Ring/Stop The Fight [4m27-28] (4:31)
Disc 2:
1. Not A Viking [4m30] (1:34)
2. Ready/Confront [4m31] (5:19)
3. Relax/Stroke/Hell [4m33-34] (2:09)
4. Over/Less Okay [4m35-37] (6:19)
5. Wings [4m38] (1:19)
6. Counter Attack [5m39] (1:52)
7. Where's Hiccup? [5m40] (2:54)
8. Coming Back Around [5m41] (2:50)
9. Sticks & Stones (Written and Performed by Jónsi) (4:17)
10. The Vikings Have Their Tea [5m50] (2:06)
Bonus Tracks:
11. The Vikings Have Their Tea (Alternate Version) [5m50alt] (2:02)
12. This Is Berk (Demo) [1m2] (6:11)
13. New Tail (Demo) [2m15] (2:54)
14. See You Tomorrow (Demo) [3m18] (3:54)
15. Test Drive (Demo) [3m20] (2:33)
16. Romantic Flight (Demo) [3m25] (1:57)
17. Coming Back Around (Demo) [5m41] (2:53)
ROBIN HOOD: PRINCE OF THIEVES
Michael Kamen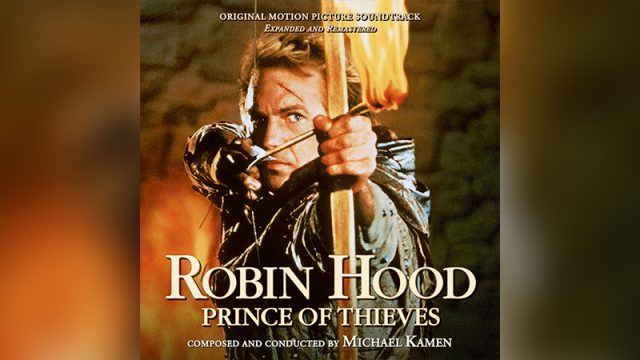 Perhaps the best way to describe Robin Hood: Prince of Thieves is to call it the anti-Errol Flynn, as director Kevin Reynolds and his sprawling cast (including Kevin Costner, Morgan Freeman and the late Alan Rickman) do their best to deliver a decidedly different take on the Robin Hood legend replete with a much darker tone and a hefty increase in violence — to say nothing of the Sherriff's attempts to, um, forcefully bed Maid Marian during the big finale. Even the climatic sword fight goes against the grain and relies more on rough and tumble carnage than anything resembling the fluid choreography of the 1938 classic.
Still, Prince of Thieves remains an enjoyable blockbuster for those who don't care about accents or historical accuracy and are able to overlook some of the film's more egregious issues and enjoy Reynold's contemporary take on the Robin Hood tale.
Plus, it's got one helluva score.
Side story time. When I was a kid, I had two soundtracks: Hook, by John Williams, and Robin Hood: Prince of Thieves by Michael Kamen. The former was on a CD (making it the first compact disc I ever owned) while the latter was on a cassette tape (perhaps making it one of the last cassettes tapes I ever owned). Here's the kicker (and my hot take): I damn near wore out that cassette tape of Robin Hood and likely only ever listened to Hook a dozen or so times.
Kamen's work on Robin Hood: Prince of Thieves is an outstanding accomplishment and one of my absolute favorites scores. Sure, it has its shortcomings, notably a lack of proper themes for several of the film's key characters, namely the Sherriff or even Azeem "the Great One," but mostly Kamen's score stands as a stunning success from an era not far removed from James Horner's equally impressive Willow and the aforementioned Hook.
Yet, despite its positive critical reception the original soundtrack release featured just 50 minutes of score and was more noteworthy for Bryan Adams' Oscar-nominated song, "(Everything I Do) I Do It for You." It wasn't until 2017 when Intrada Records released a 2CD expanded album containing 134 minutes of Kamen's work that fans were able to succinctly enjoy the soundtrack as it was (mostly) written. Though, even that release failed to produce a few notable tracks, including an early cue introducing the Sherriff, Robin's rescue of Fanny and her child during the Celt battle sequence; and the music that underscored Will Scarlet's capture during the final battle. As such, the 2CD release felt more like an expanded score rather than a complete work.
Not content with that initial issue, Intrada decided to dig even further and assemble an all new 4CD release featuring the aforementioned missing tracks and a fair amount of alternative cues. And yeah, it's friggin' awesome.
All told, this new release boasts 132 minutes of film score and roughly 40 minutes of alternate cues and tracks, a number of which have never been released. The final CD features a remastered version of the original 1991 soundtrack sans Adams' song (due to licensing) and the track "Wild Times" sung by Jeff Lynne.
Highlights of the first CD include the opening track, "Main Title — Prince of Thieves," featuring the iconic main theme that has since been used in everything from movie trailers, Disney montages and even as the theme to Morgan Creek Productions — Hell, my high school band used to play it during football games! — "Little John Fight Pt. 1 & Pt. 2," "Courage/Training Sequence Pt. 1 & 2/Troops," and the lovely cue "Marian at the Waterfall/Camp," which includes snippets of the music that would eventually form Adams' much revered song.
The action kicks up on disc two, where the tracks "Celt Battle Pt. 1, Pt. 2 & Pt. 2A," "Celt Battle Pt. 3," and "Robin Hood's Fall," span roughly seven minutes and encompass all of the music from the big battle scene. Though, the best feature of the entire album is the track "Circle of Stones/Plans for Rescue/Will Captured" followed by "Mayhem in Town" and finally "Rescue Marion/Robin Fights the Sheriff/Finale Pt. 1 & Pt. 2."
Quick side note: when I initially asked for the original 1991 soundtrack for Christmas, it was so I could listen to A) the main theme and B) the music from the final battle. Except, the original cassette truncated 25-minutes of score into a nine-minute montage and left out the best parts — notably, the music underscoring Robin's big flame-arrow-through-the-head moment. It only took 29 years, but we finally have the entirety of Kamen's score as it was originally heard in the film spread over the three previously mentioned tracks. And man … it's amazing to hear!
The third CD, as stated, boasts some fun alternate cues — or different takes as the linear notes explain — the best being "Marian at the Waterfall/Camp (Take 8)" and "Marian at the Waterfall/Camp (Reprise)," neither of which differ that much from the cues heard in the film, but offer some insight into the scoring process. And speaking of that Morgan Creek cue, it's presented here as well for completist longing for quite literally every piece of music from this particular soundtrack,
All told, Robin Hood: Prince of Thieves (4CD – Remastered and Expanded) is a fantastic score and must for any soundtrack collector. While the film may continue to divide critics and audiences, there's no denying the power of Kamen's work. It's a bullseye!
Of note, the soundtrack is currently out of stock on Intrada's website, but is expected to return by late October.
Click here to purchase the Robin Hood: Prince of Thieves (4CD – Remastered and Expanded)!
Click here to purchase the Robin Hood: Prince of Thieves (2CD – Expanded Original Score)!
CD 1
01. Main Title – Prince Of Thieves (2:46)
02. The Letter/Robin's Hand/*And His Merry Men/Home (11:21)
03. Robin Foils Gisborne/*Arrow (3:54)
04. The Boy In The Tree (0:31)
05. Gisborne Brings Bad News/Father (3:56)
06. I Will Not Rest (2:35)
07. Meet Marian (1:10)
08. Robin Gives Marian Ring/Escape To Sherwood (6:49)
09. Eyes Of The Forest/Little John (The River) (1:48)
10. The Band In The Forest (1:32)
11. Little John Fight Pt. 1 & Pt. 2 (3:28)
12. Camp Oak (1:43)
13. Robin Sees The Bishop/Robin Talks To Bishop/Robin Escapes (4:41)
14. Stitch (0:46)
15. Village Destructo (Alternate #2)/Village Destroyed Pt. 2 (2:01)
16. Courage/Training Sequence Pt. 1 & Pt. 2/Troops (5:08)
17. The Merry Men Continue Raids (1:06)
18. Sheriff Calls Off Christmas (0:52)
19. Merry Men Plot The Ambush/
The Merry Men Ambush Gisborne (4:53)
20. Humility/Buffoons Ambush Marian (3:46)
21. Marian At The Waterfall/Camp (5:31)
CD 1 Time: 70:59
CD 2
01. Medieval Dance – Source #2 (0:58)
02. Marian At The Waterfall/Camp – Reprise/Baby (3:59)
03. *Medieval Dance – Source #3 (Slow Version) (1:20)
04. The Plot Thickens (Maid Marian) (7:22)
05. Warning Arrow (1:13)
06. Celt Battle Pt. 1, Pt. 2 & *Pt. 2A (5:14)
07. *Celt Battle Pt. 3 (1:09)
08. Robin Hood's Fall (Village Destructo Alternate #1) (1:12)
09. Duncan's Death (5:18)
10. *Generic Witch Ambience Pt. 1 & Pt. 2 (2:37)
11. *Circle Of Stones/Plans For Rescue/*Will Captured (10:26)
12. Mayhem In Town (0:47)
13. Rescue Marian/Robin Fights The Sheriff/Finale Pt. 1 & Pt. 2 (14:16)
14. Finale Pt. 3 & Pt. 4 (2:29)
15. *End Credits (3:37)
CD 2 Time: 61:07
Total Score Time: 132:06
CD 3 Alternate Takes and Additional Music
01. Home (2:34)
02. *Gisborne Brings Bad News (1:34)
03. I Will Not Rest (Alternate Mix) (2:35)
04. Robin Gives Marian Ring (Alternate Mix) (2:56)
05. *Escape To Sherwood (Film Mix) (3:55)
06. The Band In The Forest (Alternate) (1:32)
07. Village Destructo (Alternate #3) (0:47)
08. Training Sequence (Take 3) (2:06)
09. Training Sequence (Take 4) (2:11)
10. Marian At The Waterfall/Camp (Take 8) (5:22)
11. Marian At The Waterfall/Camp –Reprise (Alternate) (1:16)
12. *Medieval Dance – Source #3 (Fast Version) (1:00)
13. *Medieval Dance – Source #3 (Fast Version Alternate) (1:00)
14. *Medieval Dance – Source #3 (Slow Version Alternate) (1:21)
15. *Hangman's Drums (3:20)
16. Mayhem In Town (Take 5) (0:47)
17. Join Robin [Alternate] (1:39)
18. *Finale Pt. 4A [Bridge To Song] (1:00)
19. *Morgan Creek Fanfare (0:16)
CD 3 Time: 38:04
CD 4 Original Album Assemblies
01. Overture And A Prisoner Of The Crusades (From Chains To Freedom) (8:25)
02. Sir Guy Of Gisborne And The Escape To Sherwood (7:23)
03. Little John And The Band In The Forest (4:49)
04. The Sheriff And His Witch (6:01)
05. Maid Marian (2:55)
06. Training – Robin Hood, Prince Of Thieves (5:12)
07. Marian At The Waterfall (5:30)
08. The Abduction And The Final Battle At The Gallows (9:54)
CD 4 Time: 50:36
INTERVIEW WITH COMPOSER SEAN CALLERY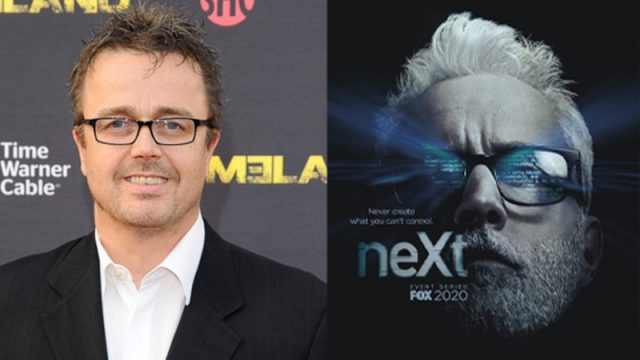 This was quite the treat! Sean Callery is a legend in TV score composing, having worked on everything from 24 to Marvel's Jessica Jones. The man has 17 Emmy nominations and four wins, and so it was an amazing opportunity to sit down and discuss his work on Fox's new TV series NeXt.
NeXT is a fact-based thriller about the emergence of a deadly, rogue artificial intelligence that combines action with an examination of how technology is invading our lives and transforming us in ways we don't yet understand.
John Slattery stars as a Silicon Valley pioneer, who discovers that one of his own creations – a powerful A.I. – might spell global catastrophe and teams up with a cybercrime agent, played by The First's Fernanda Andrade, to fight a villain.
The series also stars Michael Mosley (Ozark), Jason Butler Harner (Ozark), Eve Harlow (Agents of S.H.I.E.L.D.), Aaron Moten (Mozart in the Jungle), Gerardo Celasco (How to Get Away with Murder), Elizabeth Cappuccino (Jessica Jones) and Evan Whitten (The Resident).
NeXt comes from creator and executive producer Manny Coto (24: Legacy) and 20th Century Fox Television. John Requa and Glenn Ficarra (This Is Us) serve as executive producers and directors.
RELATED: NeXt Trailer Starring John Slattery Reveals Fox Premiere Date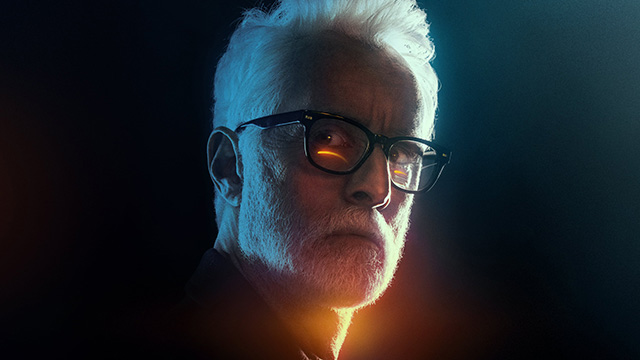 ComingSoon.net: What can you tell us about the new TV show, NeXt? And how did you become involved with it?
Sean Callery: Well, I got a call from one of the writers on 24, Manny Coto. He was one of the main story writers on the show later on in the show's spinoff 24:Legacy. And he just said, "I got this really interesting pilot. I'd like you to do it." And I said, "Oh, that'd be really great." And I said, "What's it about?" And he said, "Well, it's about an AI technology that becomes self-aware in 2019/2020." And you know, we certainly heard stories like that before. We've seen movies like that. But he had a really interesting spin on it, which was that he sort of has this main character, played by John Slattery, who used to be the head of this sort of Amazon-like company. And the product — he sort of created an Alexa-like product that they were experimenting with AI technology with, you know, how to be smarter and how to be more efficient and supportive to humans living in society and so on. And anyway, it's about how some experimental division of that company had this AI technology that becomes self-aware. It's created in this internet free environment, but as it is now sentient and wishes to survive this AI gets loose into the world across the internet. It's about how people in society can be messed with in a world in which we're reliant on computers and networks at just about every moment of our lives.
CS: Interesting.
Callery: It's pretty cool. I mean, I don't know, I'm trying to think of how much I'm allowed to say about the plot. The previews more or less have shown at least that much. The idea of the series is that someone figures out that this thing actually has some sort of sentience, that it has some sort of self-awareness. And when you think about things that we do, whether we're using our GPS to get us someplace or an elevator or an aircraft or a subway or ATM machines, anything that we would use a computer for, or being photographed while we're going into a mini-mart. With all the ways in which we're interconnected technologically, this story explores the idea of what would happen if there was something self-aware that do this and wanted to mess with your life. And it's got some currency in today's world because we're having discussions about whether something is fake news or not or what's real and what's not real in terms of what we read on the internet. And this story explores and expands on that to some degree.
CS: What's your approach to a TV series like this? 
Callery: Well, I wanted to think about a sound for this character. This is a character that's sort of all around us, but you don't really see it. There are some places where you get a little bit of a physical indication of this thing that we're calling Next. But I wanted to come up with a sound that's some sort of signature – that's present when some of the mayhem and some of the things that this AI is doing comes into play. So, it's almost like a little, I don't want to say like a shark theme, but it's like some kind of tiny sonic motif/signature that is a little unsettling that enters the vernacular of the sound of the show, which grows more pervasively over the 10 episodes. I wanted to convey the idea that there's never really any privacy in the world anymore. So the idea was to come up with these ideas that percolate underneath the dialogue and under certain scenes to give the subtle and psychological feeling that you don't have any real privacy anymore. Anything you're doing could be watched taken advantage of. So, these are the kinds of things that we do. We talk about this a lot during the spotting session. There's a lot of music in the show, but it's extraordinarily sparse at times and slowly perco-lates so you have a sense of its comfort, even in the calmest and safest of circumstances.
CS: How long does it take for you to find the sound you're looking for?
Callery: Well, that's a great question. I mean, the first thing that happens is I read the script and I thought the script was particularly good. I started sitting down in the studio and just tried to conjure up the kinds of things that arose for me when I think of the idea of some big brother kind of entity looking over your shoulder. It took a few days to find something I thought really worked. Sometimes you're lucky and you find it faster, sometimes not. But then, once you feel like you got a neat little structure, a little sound or a little bit of a melody, a theme idea, then when you start getting picture, you can start applying some of those ideas and see if they work. Sometimes you get the picture and you put it together and you're like, oh, this isn't going to quite work. But when we worked on the pilot, we had to get it done in a little under two weeks, which was extraordinarily fast. The pilot is, as you know, so important because that's what decision-makers look at to see if they'll pick it up to series. Thankfully they did pick it up, so which was great. We probably had about a week to complete each episode and I'd say 38 or 40 minutes of music per episode.
CS: You've been doing this for quite a while now, ever since A Mom for Christmas back in 1990. Has the job gotten easier or do you find each project just as challenging as the last?
Callery: Every new project is exciting. There's always a bit of an unknown feeling like, 'geez, what will I do here? In Mom for Christmas, there was some context there because you had a Christmas themed storyline, and there was still a bit of weaving drama in it. Whether it's working on 24 or Jessica Jones or the film I scored coming out within 2021 starring Liam Nee-son called The Marksman, which is set in the border town in the south, you always look at something new and you exploring what the sound of the story is? There's a little bit of excitement in that discovery process, and at the same time, there's a part of you that's a little anxious because you have no idea what's going to happen or come up. So that part of the process never changes. You're sort of in a beginner's mind looking at it for the first time and wanting to come up with something interesting and original and unique, a wonderfully specific to the project that you're doing.
And then there are the incredible technological changes over the last 30 years. We are talking to each other right now on a cell phone in our hand that's more powerful than the desktop computers we were using just 20 years ago? And the increased speed we're working at to meet the demands for turning things around quicker is exponential. Probably the biggest shift in the last 20 years as far as I can tell is the arrival of streaming content and the changing of how we consume entertainment. Streaming platforms resulted in year-round production cycle of shows. There used to be a time, and you probably remember this, there were only a handful of superior shows and everyone would watch them. There was only a handful of them. But now there are so many more outstanding shows now, you know? No one can watch all of them! And there are so many different kinds of shows that people connect with, and especially during this pandemic, people are discovering even more contagiously entertaining content, and even during a lockdown, no one can possibly take in it all. What's exciting also is that more original music is being created for these shows. There are so many more people working and creating, and that's always a good thing.
CS: 24 had 195 episodes. Does it get more difficult or easier to come up with new sounds for a lengthy tv series? 
Callery: It's a little bit of both. I mean, I think as a show gets longer in age, as it gets older, you do have to work harder to find a unique voice for it. There's a balance. When I return to a show that I want to see a second and third season of, there's a part of you that wants to have that same, wonderful experience you had in the prior season, that thing that engaged you. But you don't want it to be so similar that you say, oh, it's just kind of boring because I've seen it before. And yet, you don't want it to be so different that you don't recognize the show. So, the challenge for any show is to keep the stories going in a new and fresh way that remains interesting and engaging and yet still feels accessible to people who are fans of the show. On 24, and other long-running series I've had the privilege of working on, you're always aspiring to evolve the musical sound while still keeping it connected to the original DNA that defines the show.
And the really good series, as you know, know how to do that. They know how to produce consistently season after season of really compelling content. And it doesn't work all the time. There are some seasons that you think are stronger than others. I just finished Homeland and they never had a so-so season. It was first-rate all the way to the end. But there are other shows that I'm sure you've watched, where you watch it and halfway through the second or the third season, you're kind of like, ah, I'm kind of done. And it might not have anything to do with the quality of the show per se; maybe you as the viewer just moved on to other things. From a creative point of view, you're always looking to expand the sound of the show and then hopefully reengage it freshly so that it brings an ongoing life to work that you cherish and have worked hard on. I was very fond of 24. I worked on it all the years that I was on it and got to know the crew and the cast very well. It was one of the best experiences of my life.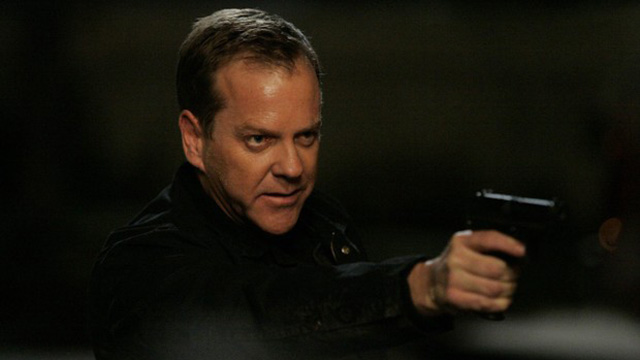 CS: What was it like scoring the final episode of 24? 
Callery: Yeah, there's a little bit of happiness and sadness. You know, that was a show where we delivered 24 episodes a year, which was a very large amount of production work between September and April. And that required a lot of stamina on behalf of everybody. And you only had like a month or two before you had to start shooting again. So, the writers had to be thinking about new stories as they were finishing cur-rent ones. So, I think there was a kind of relief you feel when you're saying, okay, the end is in sight. And there's a real desire to want to leave it all on the floor, so to speak, as a dancer would say, just to really leave your best mark.
But as you know from watching series finales, you want to make sure you don't overdo it. You don't want to do something that brings a self-consciousness or an over-played moment to the series that sort of displaces the original energy or makes you feel sort of odd. So, the answer to your question is I was sort of happy and sad. And I actually had the iPhone at that point, and I put on the video camera for the last five minutes in the studio where we played it back, so I just filmed the people watching the last five minutes of the show. Which is kind of nice. It's a nice little private memory.
CS: You've had 17 Emmy nominations and four wins. What do you think is the key component to your overall success?
Callery: You know, I think for me, it's first about just keep showing up. Ultimately the work can be very enjoyable, and it can be very, very challenging and it can be emotionally draining because we love what we do and there's a lot of back and forth with the creative process. And I think there's a kind of perseverance that's just required. Your love for what you do and your love for wanting to selflessly, as much as you can, contribute the best you can to making the best product that you can, make the best part of the puzzle you're responsible for. The music is one puzzle piece in a huge, long production process that gets a television show, or a film made. And you want to make sure that everything you've done lies in service to that vision, do-ing it with great dedication and compassion. Have perseverance, because there's going to be ups and downs. And you just try to stay as selfless as you can and constantly keep refining your talents, constantly working on your craft, never letting that down. And so, you have to keep growing, continue to be humble, do your best work, and zealously lobby for the proper execu-tion of your score. And you don't take for granted that it's always going to be there. I feel very lucky to have these kinds of opportunities in my life.