Emerging as a rising star back in the mid-2000s, Mary Elizabeth Winstead quickly shot to stardom by the time the 2010s rolled around. Starring in a Disney movie, a horror movie, and a Quentin Tarantino all in a row seems to have done the trick — Winstead is now one of the most underrated voices in Hollywood right now. Despite not taking many roles, Winstead has managed to make her way into plenty of movie franchises — including the upcoming Harley Quinn spinoff film set for release in 2020. Across film and television, throughout serious roles and comedic ones, Mary Elizabeth Winstead has racked up plenty of notable titles and earned herself a bunch of really great roles.
Scott Pilgrim vs. The World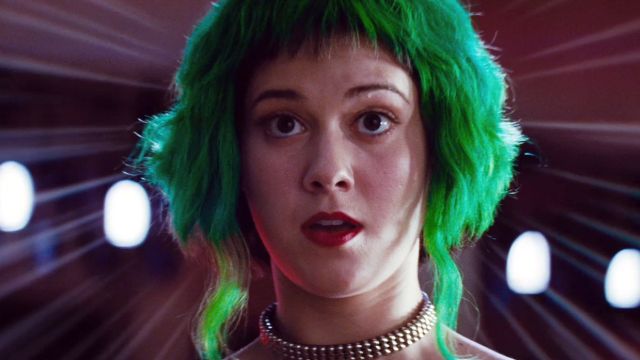 British director Edgar Wright's take on a classic graphic novel, Scott Pilgrim vs. The World is one of the greatest comic book movies we've ever seen. Mary Elizabeth Winstead plays Ramona Flowers, the woman of Scott's dreams — and the one he has to fight seven evil exes for in order to date. Winstead's wry composure is perfect for the role, coming across almost like a foil to Scott instead of a romantic interest. It's the best thing she's done so far.
Fargo Season Three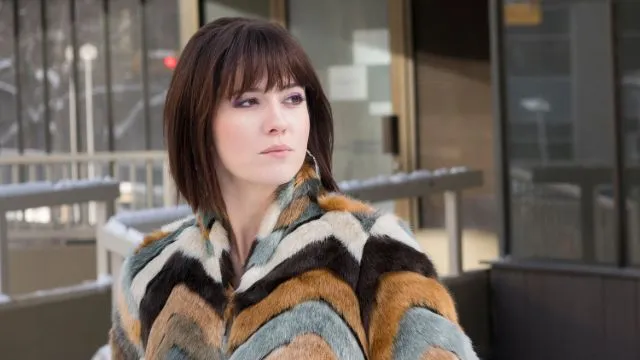 FX's Fargo, based on the Coen Brothers movie of the same name, is one of the finest examples of a television show based on a movie. Showrunner Noah Hawley managed to create something fresh from something well-known, and Winstead is the perfect female lead for the show's third season. Ewan McGregor is obviously great as the show's two male leads (the actor is doing double duty here), but Winstead is the heart of the entire season.
Swiss Army Man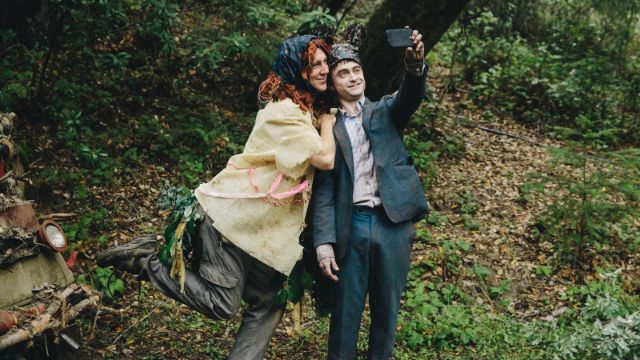 A good example of a strong performance in an otherwise unremarkable film, Winstead is so much better than the rest of Swiss Army Man. The movie is too clever and twee for its own good, almost as if it's trying to be weird, but Winstead brings a levelheadedness to the whole thing in the last half that stands out as much brighter than anything else about the movie. Paul Dano and Daniel Radcliffe are strong, but Winstead is so much better.
10 Cloverfield Lane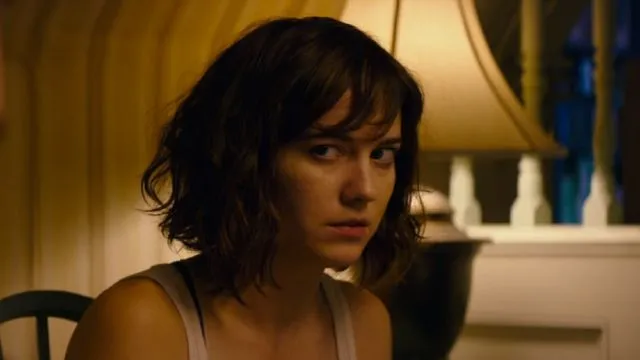 The second of three Cloverfield movies (and the first one to receive the Super Bowl ad surprise treatment), 10 Cloverfield Lane sees John Goodman and Winstead as two-thirds of a trio holding out in an underground bunker while the world above them falls apart. Goodman plays a crazed doomsday prepper while Winstead plays a victim of Goodman's, but it's actually Winstead's performance that ends up topping Goodman's. This may or may not be the best Cloverfield entry, but it's definitely one of Winstead's most important movies.
Faults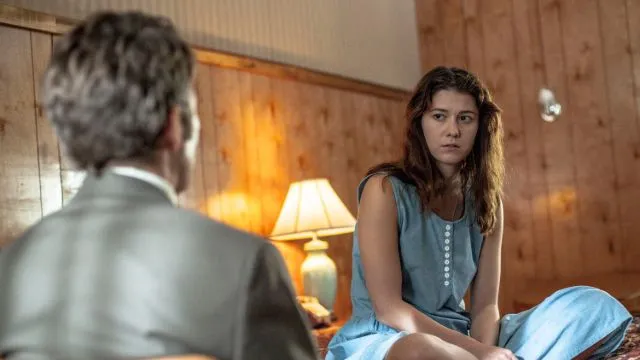 Written and directed by Riley Stearns, 2014's Faults is an eerie and twisty crime comedy starring Mary Elizabeth Winstead. There are plenty of other cast members here who give good performances — Leland Orser, Chris Ellis, and Jon Gries in particular — but none come close to Winstead. It's not as well-known as some of the other movies on this list, but it's absolutely just as worthy of watching.
Death Proof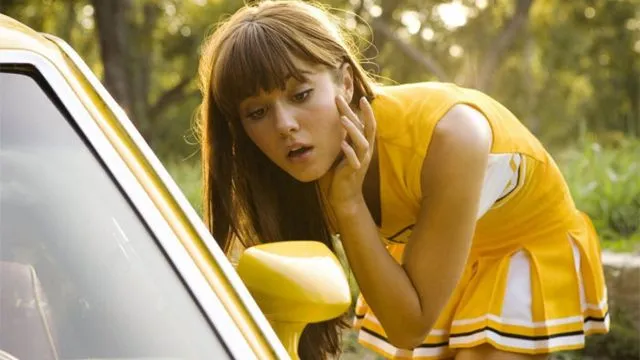 Probably Quentin Tarantino's least-known film to date, 2007's Death Proof is a wild ride from start to finish. Released as a part of the Grindhouse roadshow in collaboration with Robert Rodriguez, the film follows two separate incidents involving a crazed stuntman who stalks women. Winstead is spectacular, as is the rest of the cast (including Kurt Russell).
Mercy Street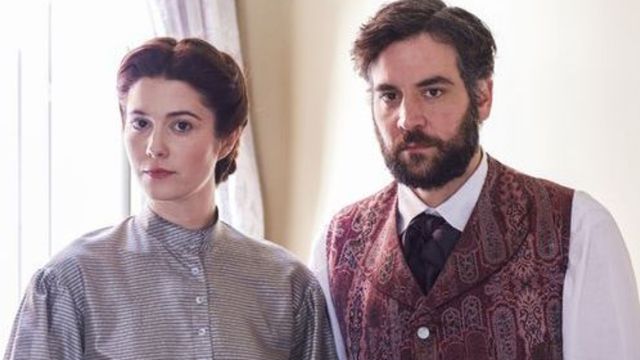 A television series for PBS's Masterpiece Theatre, Mercy Street follows the ins and outs of two volunteer nurses during the Civil War — one for the Union, and one for the Confederacy. Winstead joins a cast of great performers including Gary Cole, Josh Radner, and AnnaSophia Robb, playing a character named Mary Phinney. The show only lasted two seasons, which is all the more reason to spend some time with it.
The Spectacular Now
She might not be the star here, but Mary Elizabeth Winstead gets to have some fun with a small role in James Ponsoldt's The Spectacular Now. It's a somber and dramatic romance starring Shailene Woodley and Miles Teller, but Winstead, Kyle Chandler, Jennifer Jason Leigh, and Brie Larson get screen time, too. They all converge to make something truly unique.
Smashed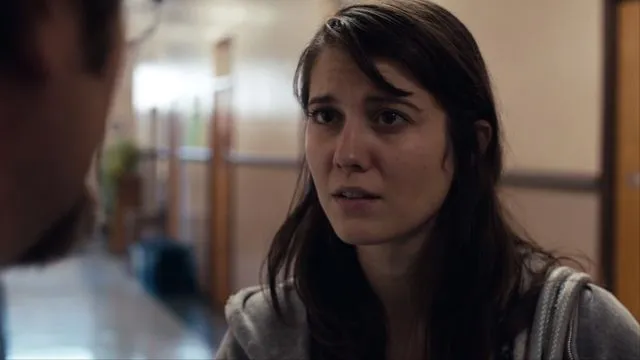 Reuniting with director James Ponsoldt, this time getting the female lead, Smashed sees Mary Elizabeth Winstead and Breaking Bad's Aaron Paul as an alcoholic married couple who faces turmoil when Winstead decides to get clean. It's a remarkable look at toxic relationships and the humor that can be found in something so dreadfully serious. Winstead soars, even when the movie trips up.
Live Free or Die Hard
The role of John McClane's daughter might not be the most sought-after part in the world, but how cool would it be to be able to say that you got to play the child of one of the most iconic action movie characters of all time? That's what Mary Elizabeth Winstead has the privilege of doing in a world post-Live Free or Die Hard. It's a competent action movie where Winstead isn't necessarily front-and-center, but it's definitely notable because of the weight the role carries.
We are a participant in the Amazon Services LLC Associates Program, an affiliate advertising program designed to provide a means to earn fees by linking to Amazon.com and affiliated sites.