When Robert Rodriguez was 24, he wrote and directed El Mariachi. Released in 1992, the same year as his soon-to-be friend and collaborator Quentin Tarantino released his breakthrough feature Reservoir Dogs, the film was a miracle. Rodriguez managed to make a coherent, entertaining, and action-packed debut on a budget of only seven thousand dollars. For context, Tarantino's debut cost about 171 times that, a cool $1.2 billion.
Ever since then, Rodriguez has been releasing some of the best B-movie send-ups an A-list budget can afford. He's proven himself to be one of the most adventurous and daring directors in the game, not afraid to take risks or alienate audiences for the sake of his one-of-a-kind visions. As long as Robert Rodriguez continues to get paid, audiences can expect more incredibly unique projects coming their way. While some of his efforts have fallen flat, there are definitely movies of his that deserve praise and admiration.
Sin City
Based on the graphic novels by Frank Miller, Robert Rodriguez managed to create a film that really plays out like a moving comic book. Presented in crisp and brazen black and white, Sin City tells the story of three different victims of Basin City's corrupt and unforgiving way of life. Starring Mickey Rourke, Clive Owen, Bruce Willis, and Jessica Alba, among others, the movie is one of the most singular and creative exploits in recent memory.
Purchase now on Amazon for $5.99.
From Dusk Till Dawn
Directing from a script by Quentin Tarantino, Robert Rodriguez's From Dusk Till Dawn is one of many send-ups of the movies of yesteryear, taking viewers back to a pulpy and campy time at the movies. He's a very inventive director and a champion of practical as well as computer-generated effects, all of which are on full display in this vampire movie with a twist. Not to mention, any movie gets an automatic boost with Harvey Keitel and George Clooney in its leading roles.
Purchase now on Amazon for $6.59.
Desperado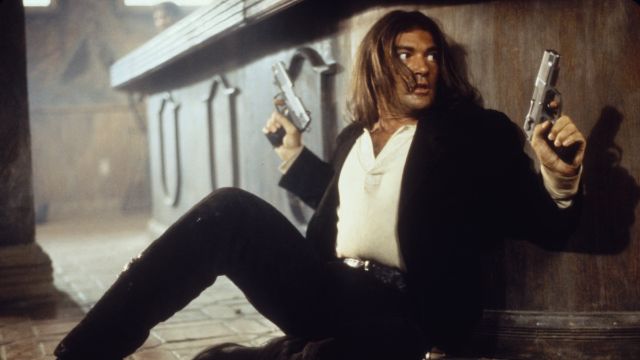 A follow-up to the movie that started it all for Rodriguez, Desperado recasts the main role of the Mariachi while keeping all of the low-budget grit that made the original so captivating in the first place. Desperado follows the Mariachi as he finds himself in the midst of a war with a local drug runner, but nothing is taken as seriously as it sounds. The action, the gore, even the comedy is handled with great style and it yields great results.
Purchase now on Amazon for $12.99.
El Mariachi
Rodriguez's first feature-length film is one that is held very near and dear to the hearts of die-hard fans. It's a testament to hard work, to be sure, but it's also a testament to Rodriguez's pure talent as well. Not many directors could pull off something so stylistic and exciting with a budget that probably wouldn't even cover the cost of a nice camera. It's a wonder this movie was ever filmed, let alone edited, scored, and released — Rodriguez deserves endless directorial gigs simply for pulling this movie off.
Purchase now on Amazon for $6.99.
Planet Terror
Released alongside Tarantino's Death Proof under the Grindhouse moniker, Rodriguez's Planet Terror is a dark action-comedy B-movie for the ages. Starring Rose McGowan and Josh Brolin, the film follows the aftermath of a deadly virus being unleashed on earth and the ragtag bunch of survivors who are tasked with saving the day. Among the survivors is McGowan's character Cherry, a woman who lost her leg and replaces it with a machine gun. It's as wild as it sounds, and it's undeniably an all-around great time at the movies.
Purchase now on Amazon for $12.14.
Roadracers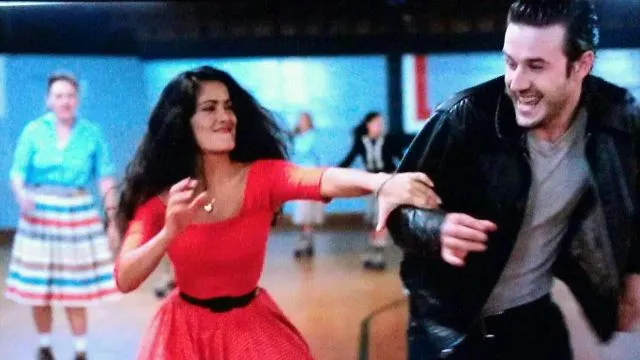 Technically a special for the premium cable network Showtime, Rodriguez's Roadracers is a feature-length look at an alternate version of the 1950s. Complete with switchblade-wielding punks, corrupt small-town cops, and, of course, hot rods, Roadracers is the epitome of a singular vision from one of the most singular directors working today. It's an entertaining one-off that often gets wrongfully forgotten among Rodriguez's big-budget romps.
Purchase now on Amazon for $5.99.
The Faculty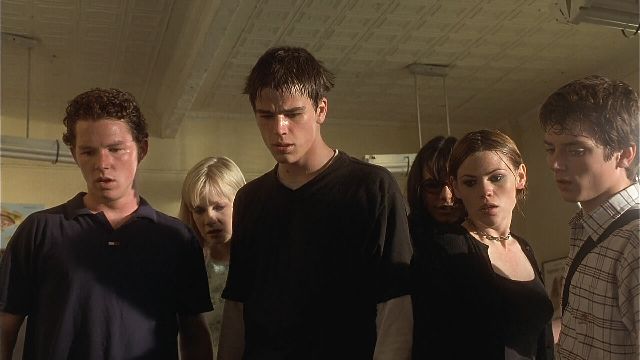 After a series of bizarre happenings, The Faculty sees a group of students conspiring against their teachers (who they believe to be aliens). Directed but not written by Rodriguez, it's interesting to see his signature style applied to someone else's vision. The movie has an incredibly 90s cast made up of Elijah Wood, Josh Hartnett, Jordana Brewster, Clea DuVall, Piper Laurie, and even John Stewart.
Purchase now on Amazon for $9.96.
Machete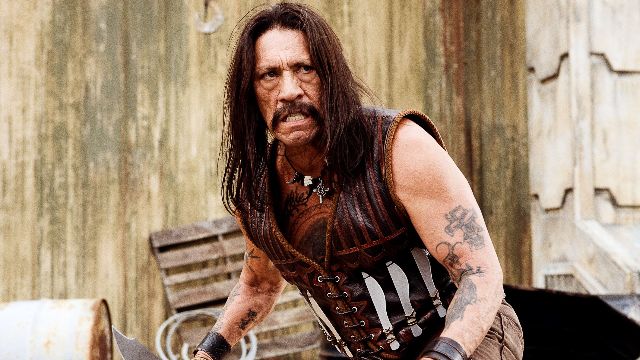 This one is a personal favorite of many Rodriguez fans—based off of a fake trailer included in the Grindhouse double feature, Machete follows Danny Trejo as the titular knife-wielder in this send-up of 70s exploitation films. It's gory and ridiculous and a blast through and through. Not to mention, it's got a cast full of goofy cameos that scream 2010 — Lindsay Lohan, Charlie Sheen, and Steven Seagal, just to name a few.
Purchase now on Amazon for $14.99.
Once Upon a Time in Mexico
The third and final film in the Mariachi trilogy, Once Upon a Time in Mexico is something of a return to form for Rodriguez. He's in control of nearly every aspect — writing, directing, producing, scoring, editing, the rest — and, as a result, it's one of Rodriguez's most singular visions. It's a blast, literally: Plenty of shootouts, explosions, and fight sequences fill this movie to the brim.
Purchase now on Amazon for $12.99.
Spy Kids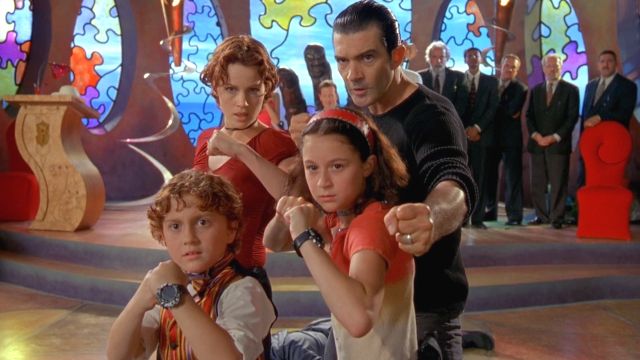 Robert Rodriguez's first film of the 21st century proved to be something of a turning point for the filmmaker — like many other stylized directors before him, Spy Kids marks the point where Rodriguez would begin to be more concerned with style over substance. It's no matter, though — oftentimes when dealing with the specific type of genre filmmaking that Rodriguez is known for, style is substance. Spy Kids is no exception, plus it's an incredibly unique children's film.
Purchase now on Amazon for $7.99.
We are a participant in the Amazon Services LLC Associates Program, an affiliate advertising program designed to provide a means to earn fees by linking to Amazon.com and affiliated sites.