Dakota Fanning has had a mostly seamless transition from roles as a child star to her more recent, more mature fare. This is no easy task, many actors struggle to make such a transition. Her first named role came when she was seven—she played the daughter of Sean Penn's title character in I Am Sam in 2001. It is a heartfelt affair about an intellectually disabled father and his struggles raising his young child as a single parent. Since then, she's taken on a number of roles in various genres. Fanning has worked with prominent filmmakers like Steven Spielberg and the late Tony Scott. She has played opposite stars like Kurt Russell, Tom Cruise, Queen Latifah, Denzel Washington, and Kristen Stewart. For a career lasting less than two decades so far, she has a stunning amount of work to show for it, She also has more on the way — namely an upcoming performance as Squeaky Fromme in Quentin Tarantino's Once Upon a Time in Hollywood. Until then, here are her ten best films so far.
Coraline
(2009)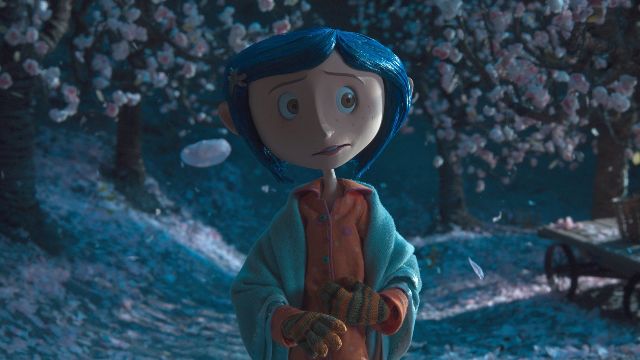 Coraline is a stop motion animated film produced by the Laika. The film is based on a novel of the same name written by Neil Gaiman. Fanning plays the titular character, a curious young girl who finds that a parallel world she found in her new home is not all it's cracked up to be. It is one of the best animated movies of the last ten years.
War of the Worlds
(2005)
In Steven Spielberg's adaptation of H.G. Wells' War of the Worlds, Fanning plays Rachel Ferrier, daughter of central character Ray (Tom Cruise). Ray is estranged from his daughter Rachel and his son Robbie (Justin Chatman) because of his separation from his wife Mary Ann (Miranda Otto). Soon after she drops the kids off with Ray, aliens attack, and the trio must try to survive together. It is one of Spielberg's best in the modern era.
Night Moves
(2013)
Night Moves is a small-scale but undeniably dark film starring Fanning and Jesse Eisenberg as a couple of radical environmentalists. The two conspire to do something drastic to send a message about their cause. The fallout of their action, however, destabilizes their personal lives. While it performed unremarkably at the box office, it was very well-liked by critics.
Man on Fire
(2004)
In the late Tony Scott's Man on Fire, Fanning plays Lupita, the daughter of a wealthy Mexico City businessman. Her father hires an ex-officer of the U.S. Marine Corps named John Creasy (Denzel Washington). At first, the hard-drinking, depressed ex-troop dislikes the job, but eventually the two form a sort of bond. The film — which also stars Christopher Walken, Marc Anthony and Mickey Rourke — has a sort of bittersweet quality.
The Secret Life of Bees
(2008)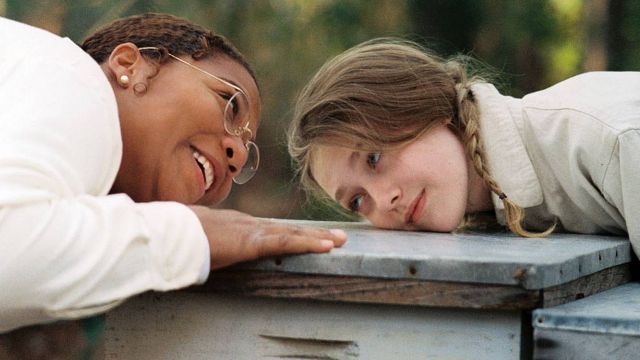 The Secret Life of Bees is based on a novel of the same name. In the film, Fanning plays Lily Owens. Upon her 14th birthday in 1964, she and her housekeeper Rosaleen Daise (Jennifer Hudson) run away from her widower father (Paul Bettany) together. They are taken in by a family of beekeepers (Queen Latifah, Alicia Keys, and Sophie Okonedo). Upon being brought into the fragile community, they learn from one another in this very heartfelt film.
The Runaways
(2010)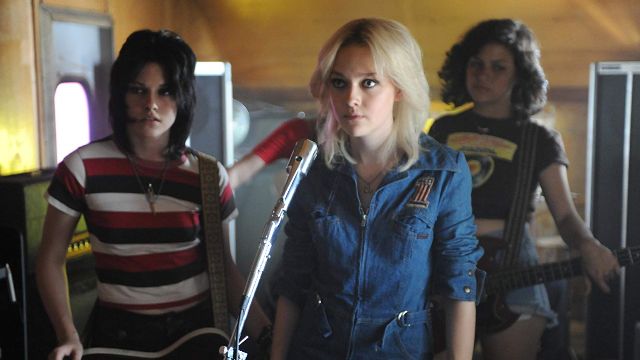 The Runaways is a biopic about the titular all-female rock band of the 1970s. Fanning plays Cherie Currie and Kristen Stewart plays her bandmate, Joan Jett. The film brings back to life the formation of their band with the help of record producer Kim Fowley (played by Michael Shannon). The film is a sturdy biopic with a killer soundtrack.
Uptown Girls
(2003)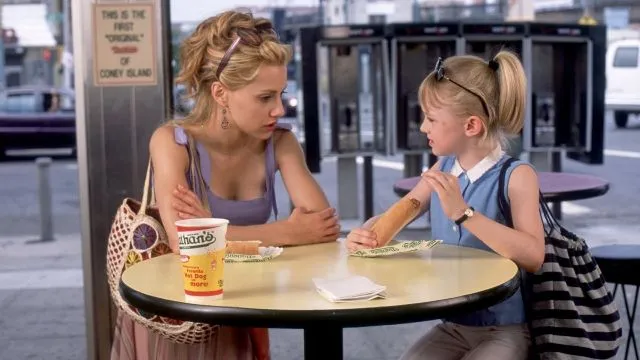 In Uptown Girls, the daughter (Brittany Murphy) of a former rock star is living it up in New York City until the money suddenly runs out. Then she must take on a gig as a nanny to an anxious little girl named Ray (Fanning). The two learn and grow through one another through the various ups and downs of the movie. It is an undeniable feel-good film.
Brimstone
(2016)
Brimstone is a somewhat unknown western thriller starring Fanning as well as Guy Pearce and Kit Harington. Fanning's character Liz is falsely accused of a crime by a conniving minister. As a result, she is forced to become a fugitive. The film is already somewhat forgotten but deserving of a reexamination for its solid performances and beautiful cinematography.
Charlotte's Web
(2006)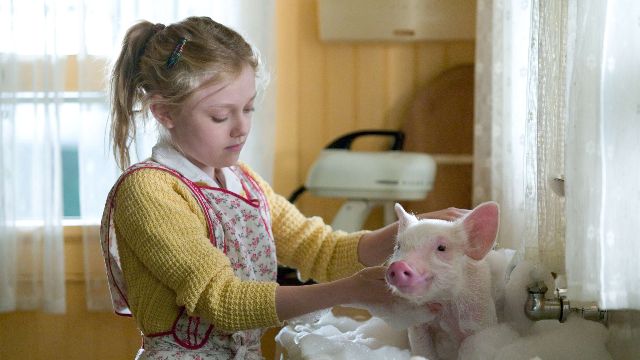 In the film adaptation of E.B. White's Charlotte's Web, Fanning plays Fern Arable. Fern saves the runt of a litter of piglets from certain death and raises him herself. The pig — named Wilbur — befriends a barn spider named Charlotte (Julia Roberts). Charlotte teaches Wilbur life lessons in this uplifting family film from a beloved novel.
Every Secret Thing
(2014)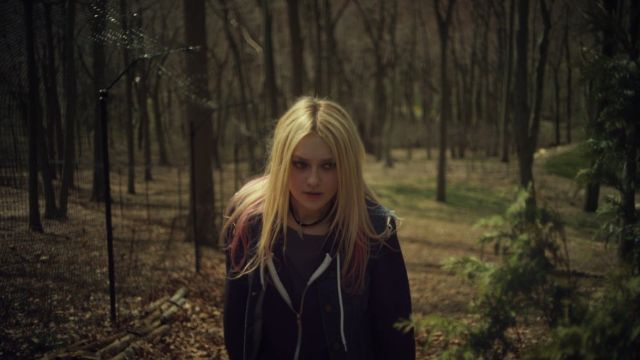 In the non-chronological film Every Secret Thing, the audience is left wondering until the end the precise details of an infamous murder. Fanning's character, Ronnie Fuller and her accomplice Alice Manning (Danielle Macdonald) are released from juvenile prison after seven years. They were convicted of the kidnapping and murder of a young child, but who is truly to blame remains to be seen. It is a good watch for any fan of nauseating crime dramas.
We are a participant in the Amazon Services LLC Associates Program, an affiliate advertising program designed to provide a means to earn fees by linking to Amazon.com and affiliated sites.