Keri Russell is a committed actor who has a specific and undeniable quality. Her performances are, at their best, grounded and understated. She gives true emotional depth to a character whether it be in a small-budget independent film like Waitress or a mass-market blockbuster. Her abilities as an actor even make saccharine films like August Rush Given the right role, she shines and Bedtime Stories watchable.
Russell collaborates somewhat frequently with J.J. Abrams and Matt Reeves—the co-creators of her breakout role as the eponymous Felicity. She has played significant characters in Abrams's Mission: Impossible III and Reeves's Dawn of the Planet of the Apes. She is also slated to play an unknown character in Abrams's upcoming Star Wars: Episode IX.  Television, however, may be her bread-and-butter, as she has been lauded widely by audiences and critics alike for her turn in Felicity as well as in The Americans, which recently came to a close. With quite a bit more free time now that her critically-acclaimed show has ended — hopefully more Hollywood big-shots will come knocking at Russell's door with prospective projects because she is a true one-of-a-kind talent.
Felicity Porter, Felicity (1998 to 2002)
Before Abrams became a blockbuster director/producer, he cut his teeth in the television industry. Along with his hit Lost, he created two female-driven shows Alias — starring Jennifer Garner — and Felicity — starring Russell in her breakout role. Russell plays the titular Felicity Porter, a once-sheltered college student who learns lessons in love and life during her time at school in New York City. The show was lauded during its run and afterward for its strong writing and character development — with Russell as the series's emotional center.
Purchase now on Amazon for $25.97.
Lindsey Farris, Mission: Impossible III (2006)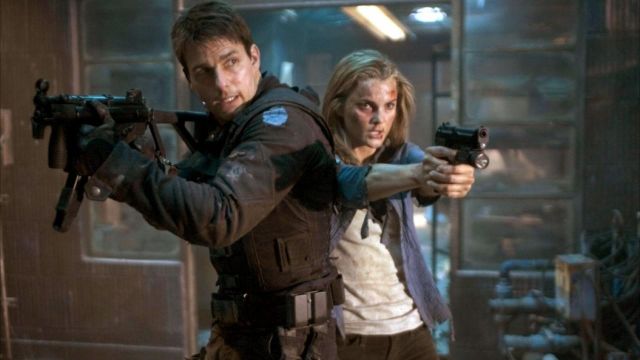 Following the success of his various television programs, Abrams was given the reins to the huge Mission: Impossible sequel. In his film, we see an Ethan Hunt (Tom Cruise) more interested in settling down than doing field agent work for the Impossible Mission Force. He now trains prospective new agents. Russell plays his star pupil, Lindsey Farris. She is a highly-skilled but inexperienced young operative, and her going missing is the impetus for Hunt returning to the field. Even now, after three more films, Farris is one of the franchise's best characters.
Purchase now on Amazon for $11.99.
Jenna Hunterson, Waitress (2007)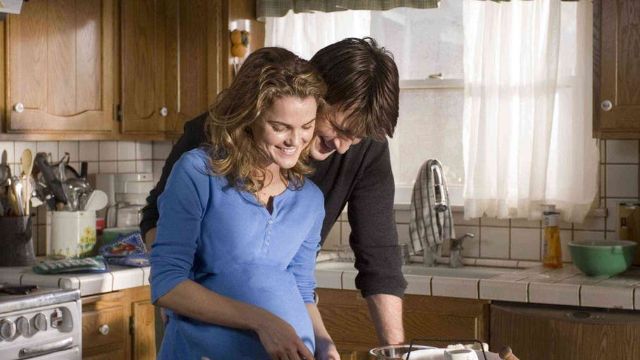 In the Adrienne Shelly written/directed indie hit Waitress, Russell plays the eponymous waitress Jenna Hunterson. Jenna is an unhappily-married unhappily-pregnant young woman in a dead-end job. The arrival of a handsome doctor (Nathan Fillion) forces her to question what precisely she wants out of life. It is a sturdy and warm female-created film which features a strong female character at its center — something the film industry could undoubtedly use significantly more of.
Purchase now on Amazon for $14.99.
Elizabeth Jennings, The Americans (2013 to 2018)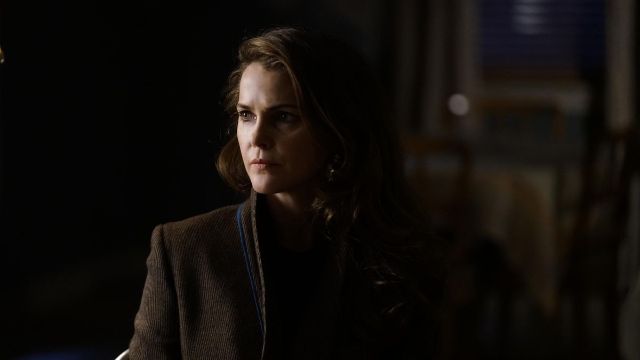 In popular period drama show The Americans, two KGB agents pose as a married American couple living in suburban Washington D.C during the Reagan administration. Russell plays Elizabeth Jennings, Matthew Rhys plays her husband and fellow spy Philip. The two struggle to hide their identities from their children and everyone else around them. It is a gripping, tense series and Russell—who is no stranger to critically-acclaimed television programs — gives a performance definitely worthy of praise.
Purchase now on Amazon for $9.99.
Ellie, Dawn of the Planet of the Apes (2014)
Russell teamed up once more with Felicity co-creator Matt Reeves when he helmed the sequel to the Planet of the Apes reboot. In the film, the apes have progressed significantly in intelligence since the end of the last film — and the pathogen they carry has killed a significant amount of Earth's human population. Russell plays Ellie, a Bay Area human survivor of the epidemic. Her future and that of her adoptive family Malcolm and Alexander (Jason Clarke and Kodi Smit-McPhee, respectively) are put at risk when they come in contact with some of the hyper-intelligent apes. Andy Serkis delivers a great performance as Caesar, the clever primate who started it all, but Russell and Clarke are invaluable supporting actors.
Purchase now on Amazon for $7.99.
We are a participant in the Amazon Services LLC Associates Program, an affiliate advertising program designed to provide a means to earn fees by linking to Amazon.com and affiliated sites.