After its launch last week on Android devices, Netflix Games has now come to iOS platforms. It appears to have the same five games as the Android launch, too.
These five games available on Netflix include:
Stranger Things: 1984
Stranger Things 3: The Game
Shooting Hoops
Card Blast
Teeter Up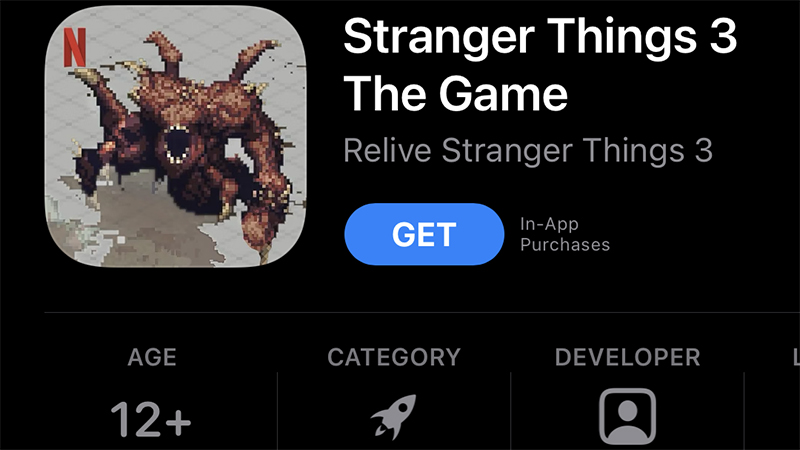 The games might not show up in the Netflix app just yet. Netflix said that direct downloads through the app are coming on November 10. However, they should appear in the App Store as free titles so be sure to download them from there, too. Also keep in mind that you should be as specific as possible when trying to search for the games in the App Store. As such, it seems to be hard to find Shooting Hoops at this time since it has two rather generic words in its title.
RELATED: Squid Game Season 2: Creator Confirms Gi-Hun Will Be Back for Sequel
These five titles come at no extra cost for Netflix subscribers. Every user on the account has access to the games, but it's possible to set passwords so some can't access the titles. Many of the games can be played without a constant internet connection.
Stranger Things: 1984 is a mobile retro-style beat-em-up that first came out in 2017 before the show's second season aired on Netflix. Stranger Things 3: The Game was on more platforms when it released in 2019 and was widely panned by most critics (it has a 61 on OpenCritic) and was similarly a beat-em-up sort of game. Shooting Hoops is a mobile game about shooting basketballs but players use a gun to shoot basketballs into the hoop. Card Blast is aimed at more casual audiences as it is a card game and Teeter (Up) is a puzzle game where players have to tilt platforms to get a ball into a hole.
RELATED: Netflix Acquires Oxenfree Developer Night School Studio