If you're a fan of the cult classic anime Robotech, you are in for a treat. The series will begin streaming on Funimation this fall. If that is too long of a wait, a Blu-ray set will release on September 28.
Funimation is adding the Robotech series in its entirety to its ever-growing catalog of anime television shows and films. Every episode will be English dubbed and feature brand-new remastered versions of each episode in its original aspect ratio. The streamer is also adding Robotech II: The Sentinels and Robotech the Shadow Chronicles in standard definition. All of this will be available in the United States, Canada, United Kingdom, Ireland, Australia, New Zealand, Mexico, Brazil, Colombia, Peru, and Chile.
RELATED: My Hero Academia: Heroes Rising Streaming in UK and Ireland Today
However, for the die-hard Robotech fans, a special Blu-ray collector's edition from Funimation will be available on September 28 in the United States and Canada. Remastered in Dolby TrueHD, this set is packed with tons of content and physical goodies for you to enjoy.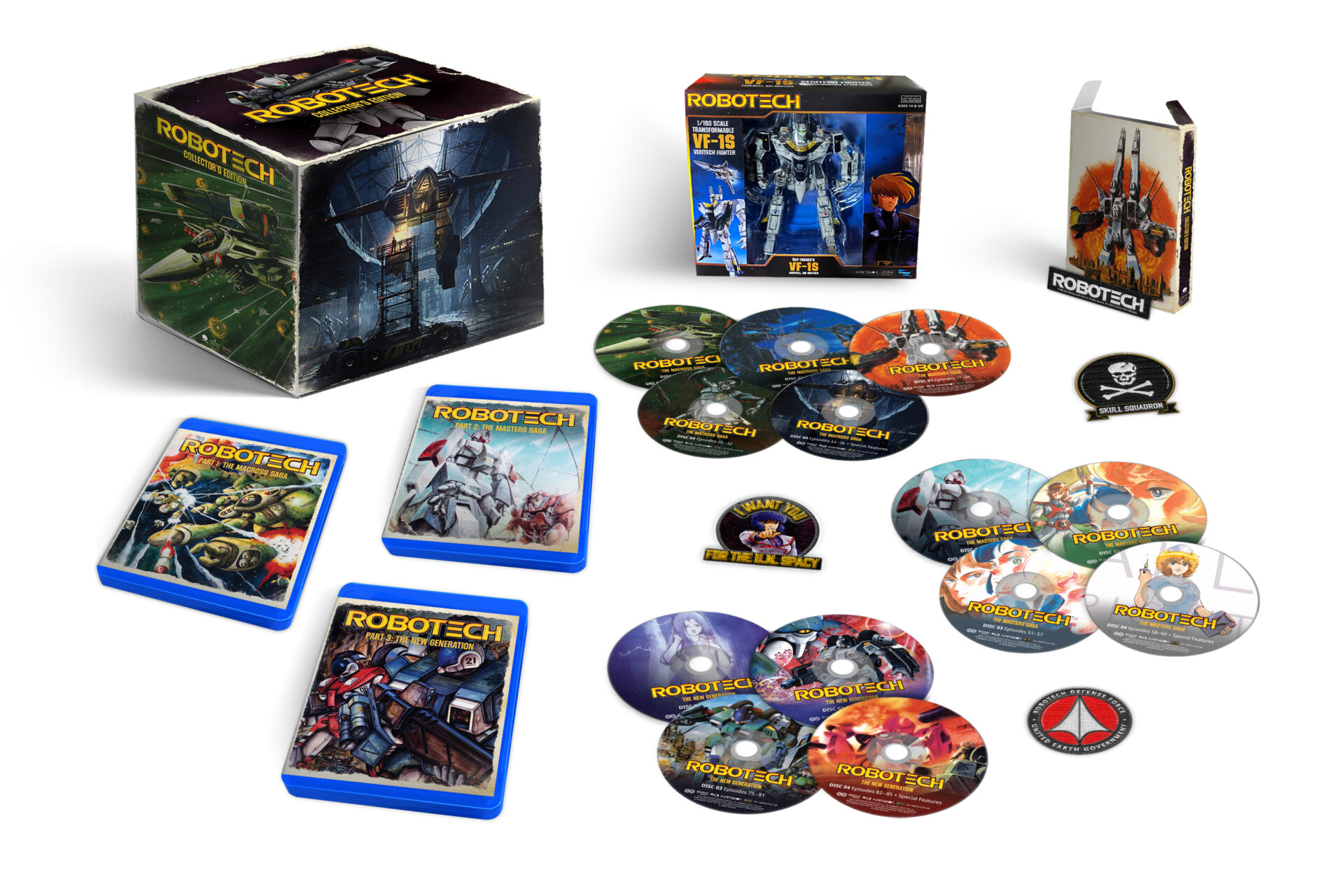 Here is everything included in the Robotech collector's set as listed by Funimation:
All 85 episodes of Robotech: The Series
An exclusive dual pack of figures, including a variant of Roy Focker's Transforming Robotech – VF-1S and Roy Fokker in Pilot Uniform
Four military-style 3′ patches
RELATED: The Seven Deadly Sins: Cursed By Light Clip Features Zeldris and Gelda
If you are only interested in owning the anime without the bells and whistles, a standard release of Robotech is also scheduled. The Macross Saga will release alongside the collector's set on September 28. It will be followed by The Masters on November 16, and then The New Generation on December 14. These will also be available in the United States and Canada.
Robotech was first produced by Harmony Gold USA in association with Tatsunoko Production and was released in 1985. Since its premiere, it has been adapted into various types of media including movies, games, and books. In fact, Funimation also announced an HD version of the Game Boy Advance game Robotech: The Macross Saga is available right now on Nintendo Switch.