Candace Cameron Bure and Jodie Sweetin reprise their roles in Fuller House. Now grown and with children of her own, DJ Tanner-Fuller returns to her childhood home. But will this be a step back for her, or a chance at something new? If you're wondering how to watch Fuller House on Netflix, here are some methods to do so.
Where to Watch Fuller House Season 5
Good news! You and your family can enjoy not only Fuller House but everything Netflix has to offer. With Netflix, there are no extra costs and no contracts. Watch from your smartphone, tablet, smart TV, laptop, or streaming device. Plans range from $6.99 to $19.99 a month, making it easy to pick an option that gives you access to hit TV shows, movies, documentaries, and more. 
RELATED: That '90s Show Fills the Missing Niche of The In-Between Sitcom
How Many Episodes Are in Fuller House Season 5?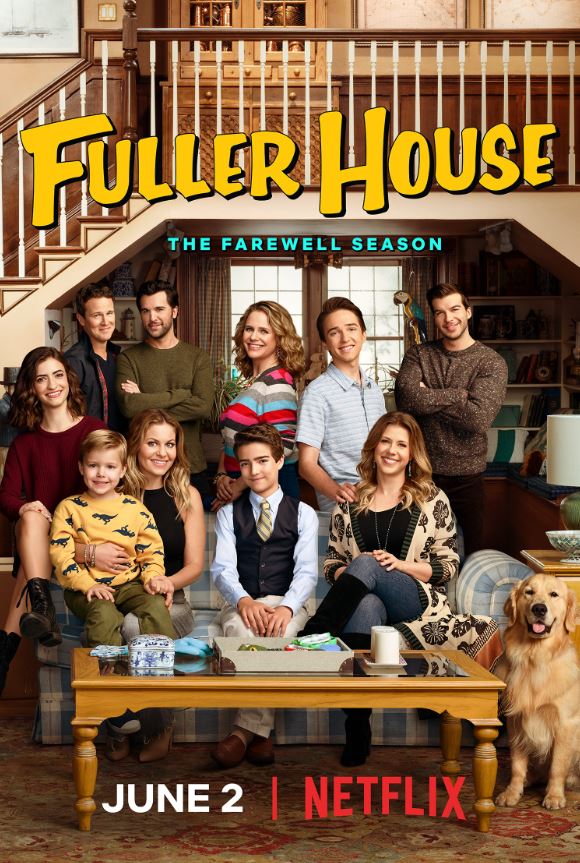 There are 18 episodes in Fuller House season five. Each episode lasts 30 minutes on average. You can check the complete list of Fuller House episodes and their scheduled date release here below.
Season Five
"Welcome Home, Baby-to-Be-Named-Later": December 6, 2019
"Hale's Kitchen": December 6, 2019
"Family Business": December 6, 2019
"Moms' Night Out": December 6, 2019
"Ready Player Fuller": December 6, 2019
"The Mayor's Bird": December 6, 2019
"DJ's Amazing 40th Birthday Race": December 6, 2019
"Five Dates with Kimmy Gibbler": December 6, 2019
"A Modest Proposal": December 6, 2019
"If the Suit Fits": June 2, 2020
"Three Weddings and a Musical": June 2, 2020
"Cold Turkey": June 2, 2020
"College Tours": June 2, 2020
"Basic Training": June 2, 2020
"Be Yourself, Free Yourself": June 2, 2020
"The Nearlywed Game": June 2, 2020
"Something Borrowed": June 2, 2020
"Our Very Last Show, Again": June 2, 2020
Previous Seasons
Season Four: December 2018
Season Three: September 2017 – December 2017
Season Two: December 2016
Season One: February 2016
What Are the Critics Saying About Fuller House Season 5?
Fuller House received a 75% from audience viewers. Fans of the original Full House will love the nostalgic feel and returning cast members. Audiences agree this is a great pick if you're looking for a wholesome family show to watch with the kids, or just want a fun, easy-going sitcom to enjoy.
"Even with different ingredients (minus the Olsen twins, the adult daughters have largely taken over for the guest-starring men), the recipe is shockingly intact. It's just a really bland recipe." – Raheem Hosseini, San Francisco Chronicle
"Fuller House season five is a fun ride for those who can get behind the increased focus on the Fuller-Tanner-Gibbler household and don't hold the series to the unreasonable standards set by Full House." – Jessica Lerner, TV Fanatic
RELATED: The Upshaws Part 3 Netflix Release Date & Time
Is Fuller House Season 5 Suitable for Kids?
Fuller House is rated TV-G, which is suitable for viewers of all ages. The series contains mild depictions of sex and nudity, profanity, and alcohol and drugs.