What's more fun than helping people as a princess? Princess Power follows the four princesses of the Fruit Kingdom: Kira Kiwi, Beatrice Blueberry, Rita Raspberry, and Penelope Pineapple. Together, they'll embark on a journey to help make the world a better place. If you're wondering how to watch Princess Power on Netflix, here are some methods to do so.
Where to Watch Princess Power
Good news! You and your family can enjoy not only Princess Power but everything Netflix has to offer. With Netflix, there are no extra costs and no contracts. Watch from your smartphone, tablet, smart TV, laptop, or streaming device. Plans range from $6.99 to $19.99 a month, making it easy to pick an option that gives you access to hit TV shows, movies, documentaries, and more. 
RELATED: Exclusive Work It Out Wombats! Clip Previews Animated PBS Kids Show
How Many Episodes Are in Princess Power?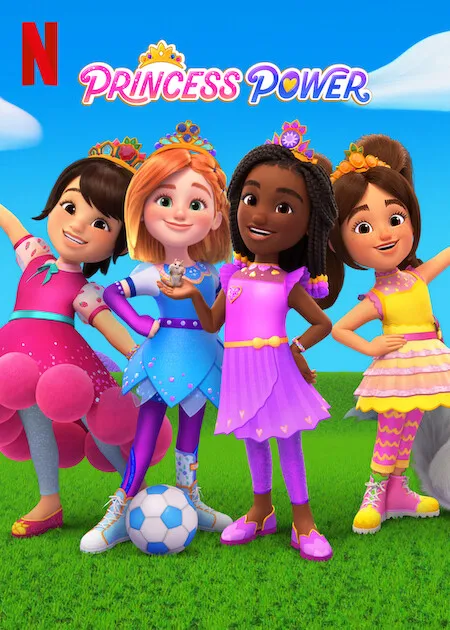 There are 14 episodes in Princess Power Each episode lasts 15 minutes on average. You can check the complete list of Princess Power episodes and their scheduled date release here below.
"Unstoppable Unpoppable Bubble": January 30, 2023
"Princess Garden Party": January 30, 2023
"A Whale of a Princess Tale": January 30, 2023
"Princess Creation Station": January 30, 2023
"Happy Birthday Princess Fussy": January 30, 2023
"Princess Lights Out": January 30, 2023
"Princess Shooting Stars": January 30, 2023
"Princess Royal Portrait": January 30, 2023
"A Princess Dad-Dilemma": January 30, 2023
"The Great Princess Punchbowl Feastival": January 30, 2023
"Princess Fun in the Sun": January 30, 2023
"The Princesses and the Bees": January 30, 2023
"Princesses Soccer Spectacular": January 30, 2023
"A Prince in the Princess Pack": January 30, 2023
What Are the Critics Saying About Princess Power?
Princess Power has no official critic reviews. IMDB rates the series an 8.1/10 based on audience scores. Parents agree this is a great show with positive role models perfect for younger viewers. Pre-school and younger school-age kids will enjoy the colorful animation, friendly characters, and themes of kindness throughout the show.
"The show's wacky and imaginative fun comes with an important message that it's not only the clothes you put on and how you dress that will make the world." – Admin, Entertaining Movies
"Like many other TV series made for children, Princess Power showcases a group of younglings working together in order to better their community. It teaches the importance of doing good, helping others, and being respectful." – Kennedy Unthank, Plugged In
RELATED: Exclusive The Amazing Maurice Clip Features a Sneaky Emilia Clarke
Is Princess Power Suitable for Kids?
Princess Power is rated TV-Y, which is suitable for viewers of all ages. Parental supervision is recommended for very young audiences.