Watch top mixologists compete for the grand prize in Drink Masters. These 12 contestants will innovate, mix, and sip their way to the top by creating new and creative cocktails. Who will win the title of Ultimate Drink Master? If you're wondering how to watch Drink Masters on Netflix, here are some methods to do so.
Where to Watch Drink Masters
Good news! You and your family can enjoy not only Drink Masters but everything Netflix has to offer. With Netflix, there are no extra costs and no contracts. Watch from your smartphone, tablet, smart TV, laptop, or streaming device. Plans range from $6.99 to $19.99 a month, making it easy to pick an option that gives you access to hit TV shows, movies, documentaries, and more. 
RELATED: Exclusive Dr. Seuss Baking Challenge Clip Shows Wacky Treats
How Many Episodes Are in Drink Masters?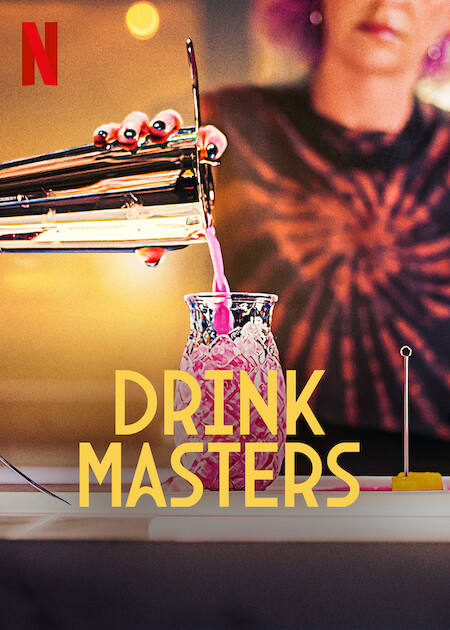 There are 10 episodes in Drink Masters. Each episode lasts 40 minutes on average. You can check the complete list of Drink Masters episodes and their scheduled date release here below.
"Enter the Bar": October 28, 2022
"Fantastic Fruits": October 28, 2022
"Botanical Bevvies": October 28, 2022
"At the Speakeasy": October 28, 2022
"Dessert & Coffee": October 28, 2022
"Cocktail Tournament": October 28, 2022
"Pairs": October 28, 2022
"Spice & Ice": October 28, 2022
"Signature Favourites": October 28, 2022
"Winner Crowned": October 28, 2022
What Are the Critics Saying About Drink Masters?
Drink Masters received an 80% from critics and a 47% from audience viewers. While critics enjoyed the series, viewers were more mixed about it. Fans of bartending found the contestants to be amateurs rather than the "top bartenders" they were advertised as, ruining their enjoyment of the show. However, if you're not an expert or just want a fun competition show to watch, this may be one to see.
"A deeply satisfying competition series, the challenges distinct from episode-to-episode in a way that calls to mind the simultaneous chaos/unpredictability as well as repetition of bar life." – Kayla Kumari Upadhyaya, Autostraddle
"Cheers to a classy culinary competition with cocktails, not cuisine, that elevates both the craft and this genre of reality TV." – Andy Dehnart, Reality Blurred
RELATED: Exclusive The Menu Deleted Scene Gives Ralph Fiennes More Backstory
Is Drink Masters Suitable for Kids?
Drink Masters is rated TV-MA, which is suitable for viewers ages 17+. The series may contain real-world topics, themes, and frightening or intense scenes not suitable for younger audiences.