Based on the hit MOBA video game DotA 2, DOTA: Dragon's Blood follows a brave Dragon Knight who must stop a deadly demon. Can he save the realm before it's too late? If you're wondering how to watch DOTA: Dragon's Blood on Netflix, here are some methods to do so.
Where to Watch DOTA: Dragon's Blood Book 3
Good news! You and your family can enjoy not only DOTA: Dragon's Blood but everything Netflix has to offer. With Netflix, there are no extra costs and no contracts. Watch from your smartphone, tablet, smart TV, laptop, or streaming device. Plans range from $6.99 to $19.99 a month, making it easy to pick an option that gives you access to hit TV shows, movies, documentaries, and more. 
RELATED: Toilet-bound Hanako-kun Anime Adaptation Being 'Restarted'
How Many Episodes Are in DOTA: Dragon's Blood Book 3?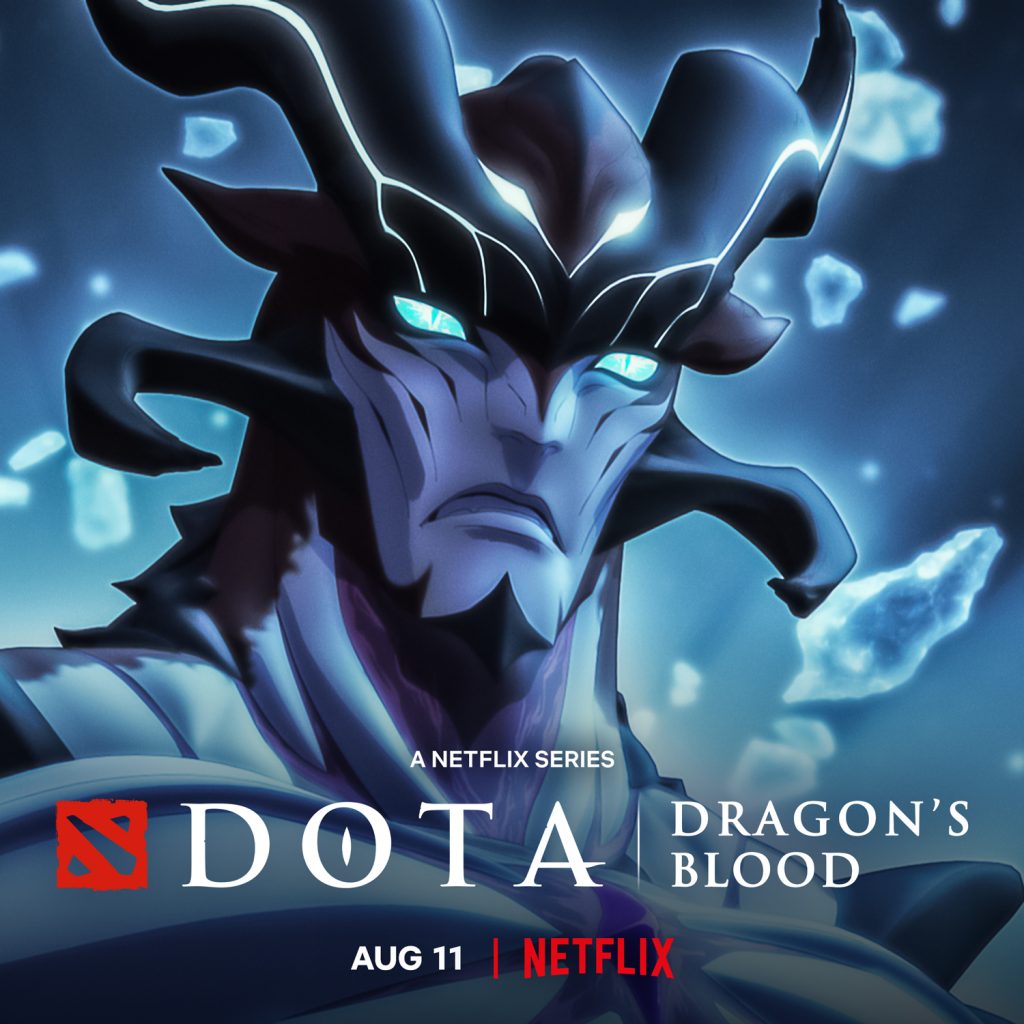 There are eight episodes in DOTA: Dragon's Blood season three. Each episode lasts 25 minutes on average. You can check the complete list of DOTA: Dragon's Blood episodes and their scheduled date release here below.
Season Three
"The Wind Under the Door": August 11, 2022
"Hell of Hells": August 11, 2022
"This Stranger's Life": August 11, 2022
"The Hanged Man": August 11, 2022
"Summons of the Ideal": August 11, 2022
"Twelve Thousand, Four Hundred and Three": August 11, 2022
"Lunartropism": August 11, 2022
"Consider Phlebas": August 11, 2022
Previous Seasons
Season Two: January 2022
Season One: March 2021
What Are the Critics Saying About DOTA: Dragon's Blood Book 3?
DOTA: Dragon's Blood received an 84% from audience viewers. Fans of the video game or those looking for an action-packed fantasy animated show will enjoy the series. Viewers say that while the show is fast-paced, the high-quality animations, engaging plot, and likable characters will have you hooked for the entire series.
"Book 3 combines plenty of character development with carnage, so there's never too much of either thing to bore you. This is a dark and harrowing world where there's a true sense of danger that permeates every scene." – Brittany Vincent, Decider
"Book 3 is what seems like the final season of Studio Mir's adventure and though it presents interesting ideas, new characters, and some stellar animation, a poor foundation from Book 2 occasionally holds the story back. If only they had more time." – Miranda Sanchez, IGN Movies
RELATED: Lupin III, Cat's Eye CG Crossover Anime Gets Trailer & Release Window
Is DOTA: Dragon's Blood Book 3 Suitable for Kids?
DOTA: Dragon's Blood is rated TV-MA, which is suitable for viewers ages 17+. The series contains severe depictions of violence and gore. It also contains moderate depictions of profanity and frightening or intense scenes as well as mild depictions of sex, nudity, alcohol, and drugs.