Matt LeBlanc plays himself in this comedy show about remaking a comedy show. Episodes takes a hilarious meta look at how TV shows are adapted for new audiences, how the actors handle their lives, and how Hollywood can have its silly moments. If you're wondering how to watch Episodes on Showtime, here are some methods to do so.
Where to Watch Episodes Season 5
Good news! There are a few ways you and your family can not only enjoy Episodes but everything Showtime has to offer. Showtime offers a free 30-day trial with access to hit TV shows, movies, documentaries, sports, and more. You can also stream live, on-demand, or save shows to watch offline from any TV, tablet, PC, or phone.
RELATED: Paget Brewster Once Thought She Was Getting Fired From Friends
How Many Episodes Are in Episodes Season 5?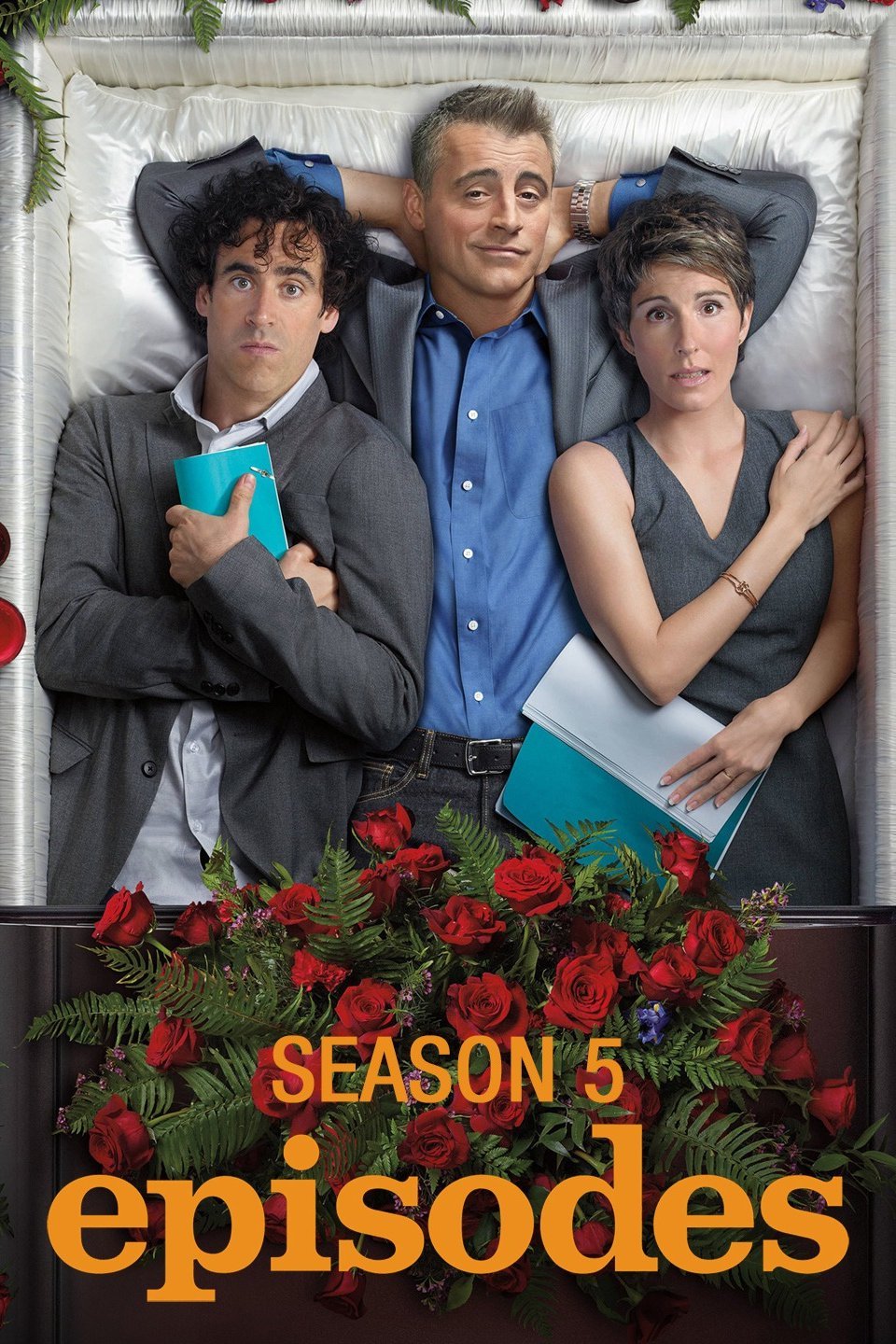 There are seven episodes in Episodes season five. Each episode lasts 30 minutes on average. You can check the complete list of Episodes episodes and their scheduled date release here below.
Season Five
"Episode One": August 20, 2017
"Episode Two": August 27, 2017
"Episode Three": September 10, 2017
"Episode Four": September 17, 2017
"Episode Five": September 24, 2017
"Episode Six": October 1, 2017
"The Final Episode": October 8, 2017
Previous Seasons
Season Four: January 2015 – March 2015
Season Three: January 2014 – March 2014
Season Two: July 2012 – August 2012
Season One: January 2011 – February 2011
What Are the Critics Saying About Episodes Season 5?
Episodes received an 80% from critics and 89% from audience viewers. Viewers found the series to be a humorous look at British TV writing, adaptations, and just what goes on behind the scenes of making a show. Overall, most enjoyed the writing, acting, and storylines in this fun comedy series.
"Episodes abided by the golden rules of TV comedy: be different, be funny, and quit while you're ahead. Missing you already." – Alison Rowat, The Herald (Scotland)
"Episodes is a stinging indictment of the television industry, from hack writers to phony agents to callous executives." – Lara Zarum, Village Voice
RELATED: Jennifer Aniston: 'I'd Love to Work With Wes Anderson'
Is Episodes Season 5 Suitable for Kids?
Episodes is rated TV-MA which is suitable for viewers ages 17+. The series contains severe profanity. It also contains moderate depictions of sex and nudity, and mild depictions of drugs and alcohol.