Super/Natural on Disney+ is a National Geographic docuseries that gives you a peek into how other species see, hear, and interact with our wondrous world. Filmmakers have used cutting-edge technology to capture the super senses that different animals possess and how they utilize them in their daily routines. The series is narrated by Benedict Cumberbatch and executive-produced by James Cameron.
Where to Watch Super/Natural
Good news! There are a few ways you and your family can enjoy Super/Natural, and everything Disney+ has to offer. Disney+ lets you enjoy exclusive original shows, nostalgic favorites, and blockbuster superheroes. Bundle Disney+ with Hulu and ESPN for the ultimate viewing experience. You can enjoy even more savings with an annual subscription.
RELATED: Prehistoric Planet Trailer Teases Apple TV+'s Dinosaur Documentary Event
How Many Episodes Are in Super/Natural?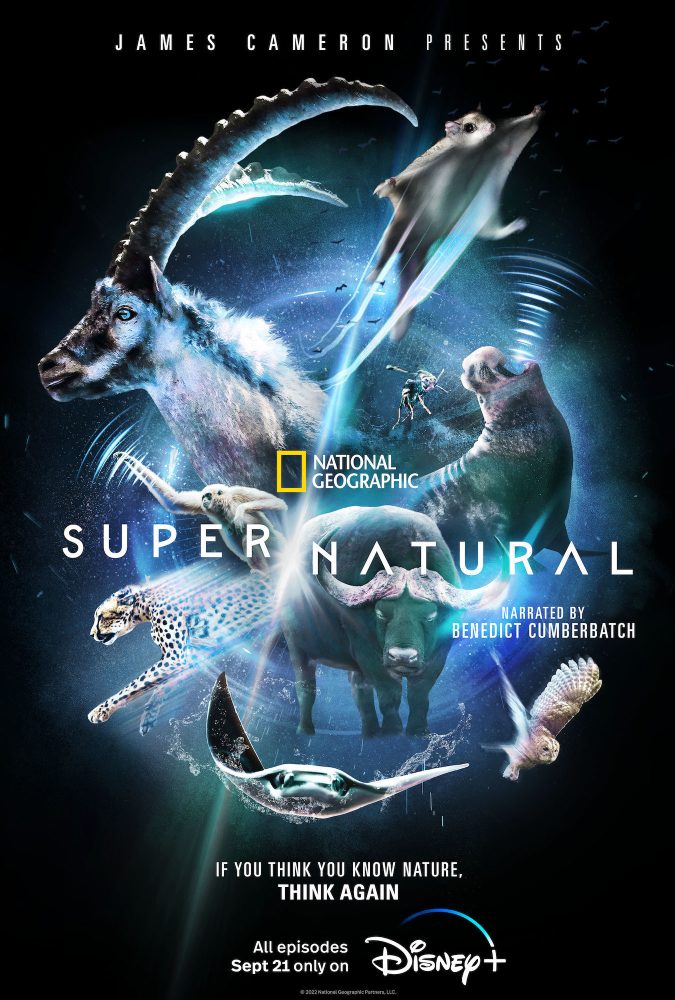 There are six episodes in Super/Natural. The runtime of episodes averages between 41-48 mins. You can check the complete list of Super/Natural episodes and their release date below.
"Strange Relations": September 21, 2022
"Bloodline": September 21, 2022
"Eat or Be Eaten": September 21, 2022
"Rivals": September 21, 2022
"The Mating Game": September 21, 2022
"Impossible Journeys": September 21, 2022
What Are the Critics Saying about Super/Natural?
Super/Natural does not have an official critic rating yet. The series, however, has a user score of 8.7/10 on IMDB. The narration and the cinematography have been a hit among all viewers.
Romey Norton from Ready Steady Cut writes, "With Cumberbatch's soothing, yet serious voice, he helps intensify the drama and danger the creatures go through, as well as making light through the good."
Mike Mack from Laughing Place observes, "What sets this series apart though, is the way it gets you attached to these animals in the little amount of time you spend with them. Any time a show can get a viewer invested in the well-being of a tree in a manner of minutes, you know something is being done well."
RELATED: Exclusive The Whole Animal Trailer Previews Meat Documentary
Is Super/Natural Suitable for Kids?
Super/Natural is rated TV-PG which means it is suitable for viewers over the age of 14. Parental guidance is recommended for younger children.