When you think of Star Wars, the Millennium Falcon or a Star Destroyer might come to mind. Star Wars Vehicle Flythroughs takes you on a tour of Star Wars' most iconic spaceships. Good or evil, if you like the tech of Star Wars, you'll enjoy this unique two-parter. If you're wondering how to watch Star Wars Vehicle Flythroughs on Disney+, here are some methods to do so.
Where to Watch Star Wars Vehicle Flythroughs
Good news! There are a few ways you and your family can not only enjoy Star Wars Vehicle Flythroughs but everything Disney+ has to offer. Disney+ lets you enjoy exclusive original shows, nostalgic favorites, and blockbuster superheroes. Bundle Disney+ with Hulu and ESPN for the ultimate viewing experience. You can enjoy even more savings with an annual subscription.
RELATED: New Star Wars Movie in the Works From Damon Lindelof & Sharmeen Obaid-Chinoy
How Many Episodes Are in Star Wars Vehicle Flythroughs?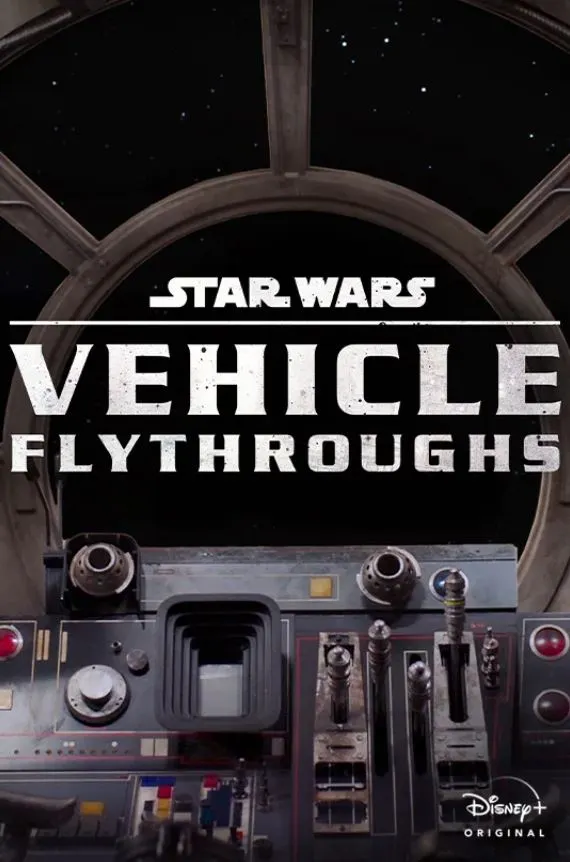 There are two episodes in Star Wars Vehicle Flythroughs. Each episode lasts 5 minutes on average. You can check the complete list of Star Wars Vehicle Flythroughs episodes and their scheduled date release here below.
"Millennium Falcon Flythrough": May 4, 2021
"Star Destroyer Flythrough": May 4, 2021
What Are the Critics Saying About Star Wars Vehicle Flythroughs?
Star Wars Vehicle Flythroughs has no official critic reviews. IMDB rates the series a 6.2/10 based on audience scores. While most agree the series had a lot of potential, some feel the show didn't quite hit the mark on giving an in-depth look to some iconic Star Wars spaceships. Regardless, most enjoyed the unique visuals of the ship flythroughs.
"Admittedly, these shorts aren't for everybody. There's no storyline. There's no plot development. It does nothing to build the mythos of Star Wars." – Jeremy Brown, What's on Disney Plus
"I thoroughly enjoyed both of these shows, and my biggest hope is that they just continue to produce more stuff like this!" – Josh, Star Wars Thoughts
RELATED: Star Wars: Tales of the Jedi Poster Teases Several Returning Characters
Is Star Wars Vehicle Flythroughs Suitable for Kids?
Star Wars Vehicle Flythroughs is rated TV-G which is suitable for all viewers. Parental supervision is recommended for children under the age of seven.