For a young lady in the 19th century who didn't quite fit in with society's expectations of her, Emily Dickinson stood out in more ways than one. Dickinson on Apple TV+ tracks the young poet's fight with gender stereotypes, society, and family. Set in the past, albeit with modern treatment and tone, the series is a comedic take on this coming-of-age story.
Where to Watch Dickinson
Good news! There are a few ways you and your family can not only enjoy Dickinson but everything Apple TV+ has to offer. Apple TV+ offers a free 7-day trial as well as a one-month free trial as part of a bundled package if you purchase Apple One. Already have an Apple device? That includes a free three-month subscription to Apple TV+ if redeemed within 90 days.
RELATED: Hailee Steinfeld-Led Dramedy Dickinson Ending with Season 3
How Many Episodes Are in Dickinson?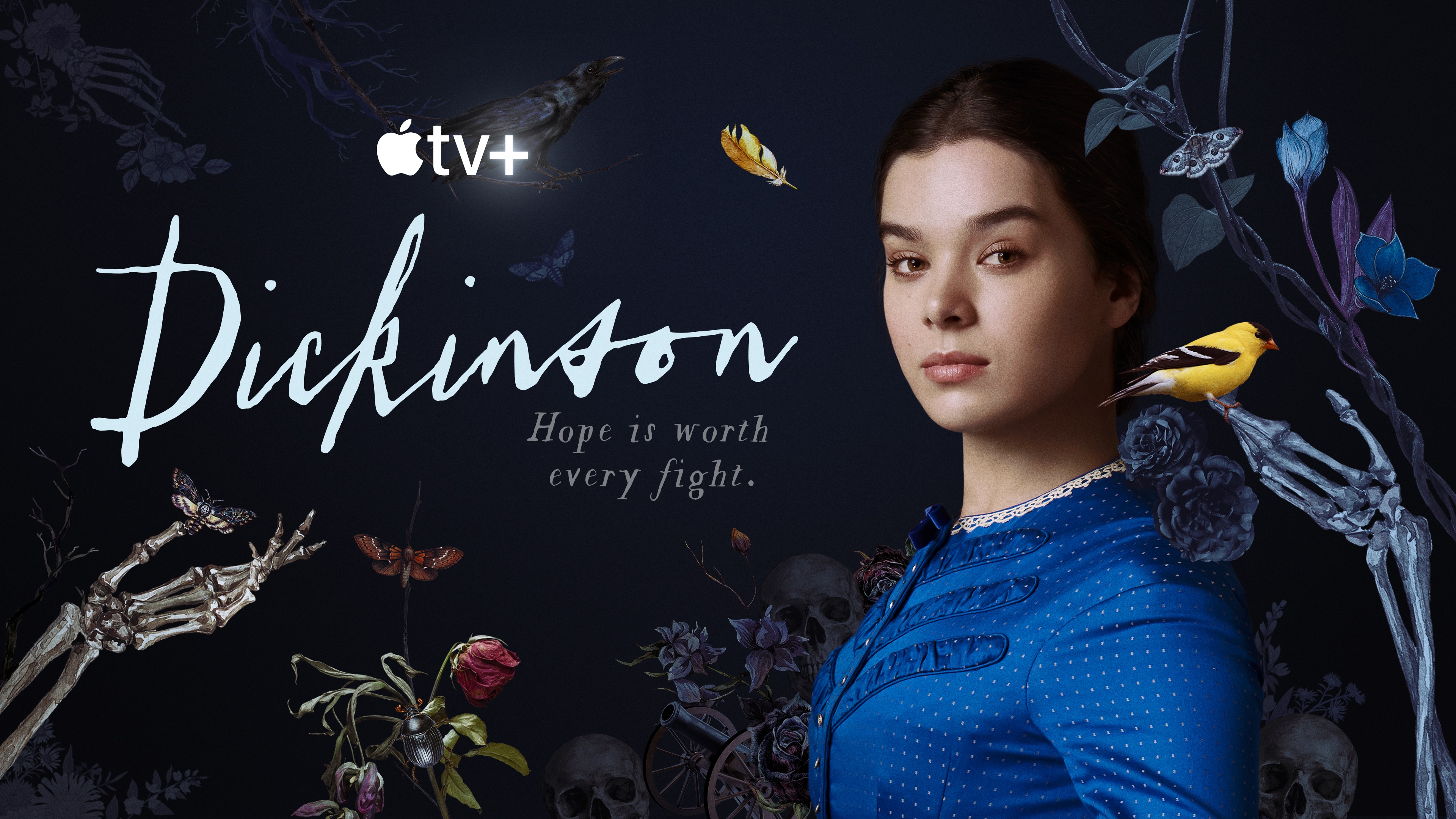 There are 30 episodes in Dickinson spread across three seasons. The runtime of episodes averages between 27-36 mins. You can check the complete list of Dickinson episodes and their release date below.
Season 1
"Because I Could Not Stop": November 1, 2019
"I Have Never Seen 'Volcanoes'": November 1, 2019
"Wild Nights": November 1, 2019
"Alone, I Cannot Be": November 1, 2019
"I Am Afraid to Own a Body": November 1, 2019
"A Brief But Patient Illness": November 1, 2019
"We Lose – Because We Win": November 1, 2019
"There's a Certain Slant of Light": November 1, 2019
"'Faith' Is a Fine Invention": November 1, 2019
"I Felt a Funeral, in My Brain": November 1, 2019
Season 2
"Before I Got My Eye Put Out": January 8, 2021
"Fame Is a Fickle Food": January 8, 2021
"The Only Ghost I Ever Saw": January 8, 2021
"The Daisy Follows Soft the Sun": January 15, 2021
"Forbidden Fruit a Flavor Has": January 22, 2021
"Split the Lark": January 29, 2021
"Forever – Is Composed of Nows": February 5, 2021
"I'm Nobody! Who Are You?": February 12, 2021
"I Like a Look of Agony": February 19, 2021
"You Cannot Put a Fire Out": February 26, 2021
Season 3
"'Hope' is the thing with feathers": November 5, 2021
"It feels a shame to be Alive": November 5, 2021
"The Soul has Bandaged moments": November 5, 2021
"This is my letter to the World": November 12, 2021
"Sang from the Heart, Sire": November 19, 2021
"A little Madness in the Spring": November 25, 2021
"The Future never spoke": December 3, 2021
"My Life had stood – a Loaded Gun –": December 10, 2021
"Grief is a Mouse": December 17, 2021
"This was a Poet –" December 24, 2021
What Are the Critics Saying about Dickinson?
With a 92% approval rating from both the critics and the audience, Dickinson has had an overwhelmingly positive response. Some viewers have even called it a masterpiece!
Judy Berman from TIME writes, "Rooted in an intelligent, wild, sensuous performance from Steinfeld, Dickinson remixes facts, hypotheses, rumors and daydreams about the famously reclusive poet's life into a buoyantly implausible family dramedy."
Indiewire's Kristen Lopez remarks, "Over three seasons, audiences watched Emily fight to be a writer, fight to be published, and now fight to know if her writing changed the world. It did and does, partly through the show's very existence."
RELATED: Dickinson Final Season Trailer Teases Apple TV+ Return
Is Dickinson Suitable for Kids?
Dickinson has a TV-14 rating which means most parents would find the content of the series unsuitable for children under 14 years of age.