The release date of Andor Episode 5 is near.
According to fans and critics, the journey of Cassian Andor is one of the most compelling Star Wars stories in recent years. It took a while for the reluctant Andor to take up arms against the Empire, joining the Rebel Alliance. Here's when to watch the next installment in his epic story.
When to Watch Andor Episode 5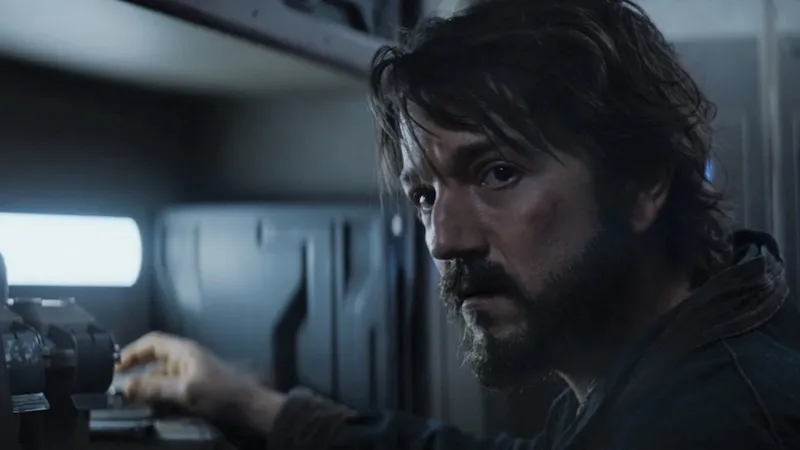 Disney+ will add Andor Episode 5 to its available content starting at 3 a.m. ET/12 a.m. PT on Wednesday, October 5. Susanna White directed the upcoming installment from a script by Dan Gilroy. The freshman season of Andor will consist of 12 episodes, followed by another season whose debut date has yet to be announced. New episodes will follow weekly until the season finale on November 23.
RELATED: Andor Explained: What Happened on Mimban Could Connect to Han Solo
Disney+'s Andor features Diego Luna as he reprises his role of Cassian Andor. Set five years before the events of Rogue One, the series will follow the adventures of the titular hero rebel spy during the formative years of the Rebellion. It will explore tales of espionage and daring missions to restore hope to a galaxy in the grip of a ruthless Empire.
The Andor cast also sees Genevieve O'Reilly as Mon Mothma, Stellan Skarsgård as Luthen Rael, Forest Whitaker as Saw Gerrera, Adria Arjona as Bix Caleen, Denise Gough as Dedra Meero, Kyle Soller as Syril, Fiona Shaw as Maarva, and Faye Marsay.
RELATED: Andor Season 1 Episode 4 Recap, Theories, and Thoughts
Andor is executive produced by showrunner Tony Gilroy, who previously directed the reshoots for Rogue One. Gilroy was originally expected to direct three episodes but was forced to give up the position to Black Mirror's Toby Haynes due to pandemic-related travel issues.
The 2016 film was a critical and box-office hit with a gross of over $1 billion worldwide. It starred Luna, Felicity Jones, Mads Mikkelsen, Donnie Yen, Jiang Wen, Riz Ahmed, Forest Whitaker, and Ben Mendelsohn.