A dark thriller with twists that you won't see coming, Shining Girls is another Apple TV+ show that practically demands to be binged.
The series tells the intricately webbed tale of Kirby Mazrachi, an archivist at the Chicago Sun-Times whose present has been scarred by a terrifying past. For years, she has tried and failed to get a grip on her ever-shifting reality, unable to grasp what is real and what is not. But when she comes across a case of a brutal murder committed by a serial killer, her own past — where she was attacked in a similar fashion and left for dead — rears its head. Dead set on zeroing in on the culprit, as she is convinced it is the same man who attacked her all those years ago, she joins forces with fellow reporter Dan Velazquez (Wagner Moura) to finally makes sense of the loose threads of her past.
Is bringing together the pieces of the past enough to solve the mystery that continues to spread in the present? Well, all you have to do is binge the series on Apple TV+ to find the answers.
Where to Watch Shining Girls
Even if you don't have an Apple TV+ subscription at the moment, you can cross out worrying about where to watch Shining Girls. The streamer offers options allowing you and your family to enjoy its hefty library of some of the best shows and films out there.
You can purchase Apple One and opt for a free 7-day trial or a one-month free trial as part of a bundled package. In case, you already are in possession of an Apple device, then you can enjoy a free three-month subscription to Apple TV+ and if you enjoy the streamer's services, feels free to redeem the subscription within 90 days of purchase.
RELATED: Apple Thriller Shining Girls Lands Elisabeth Moss to Lead
How Many Episodes Are in Shining Girls?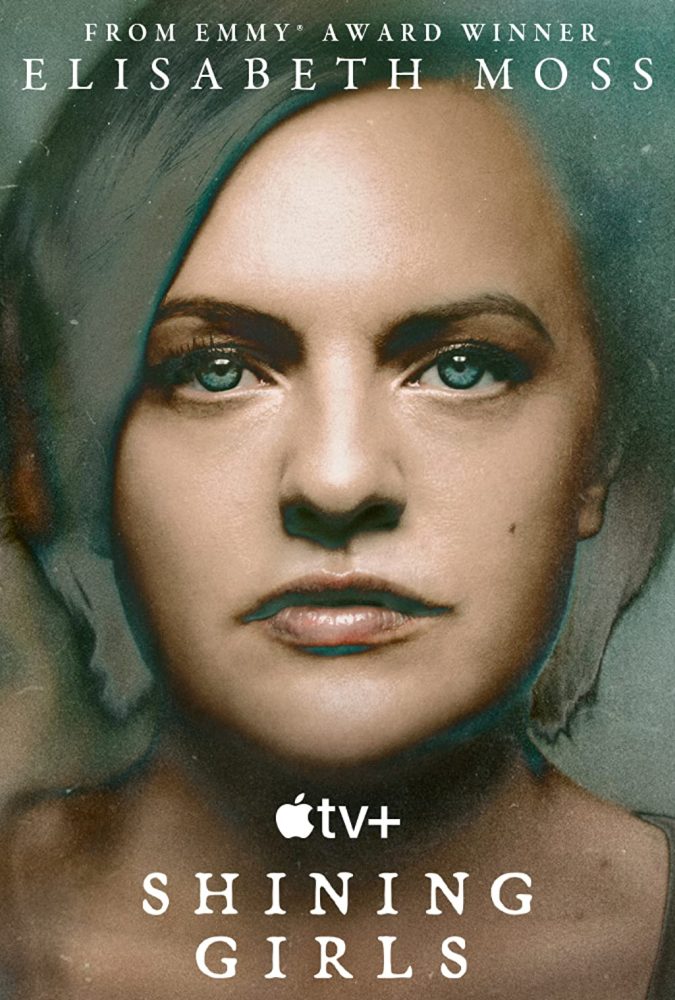 The storyline of the first season of Shining Girls is distributed across eight episodes, with each having a duration of 40-60 minutes on average, so binging the thriller series in one go won't be a tough task. You can check the complete list of Shining Girl episodes and their scheduled date release below.
"Cutline"

: April 29

"Evergreen"

: April 29

"Overnight"

: April 29

"Attribution"

: May 6

"Screamer"

: May 13

"Bright"

: May 20

"Offset"

: May 27

"30"

: June 3
What Are Critics Saying about Shining Girls?
Needless to say, Shining Girls has been a favorite of critics. Based on 41 majorly glowing, reviews from critics, the first season of the series is currently enjoying a high positive rating of 83% on Rotten Tomatoes. It's not just the critics who are appreciating the finer nuances of the show as subscribers of the streamer have also made their love for the show obvious with a hefty rating of 88% (based on 122 reviews).
Shining Girls is equally effective as a mystery-box show, as a detective potboiler, as a horror-tinged sci-fi, or as a powerful metaphor for women not being taken seriously. It's also another stirring showcase for the seemingly infinite talents of Elisabeth Moss," writes John Nugent, Empire Magazine.
Many have pointed out that the convoluted plot of the series bogs down the pace of the plot at times, but as John Doyle of Globe and Mail highlighted that even though the storyline is "trying to break out of the sometimes-confusing plot machinations here," the fact remains that it is "a terrific thriller." "Close scrutiny is required and rewarded with a dose of the chills. Moss is astounding."
RELATED: Shining Girls Trailer Previews Apple's Reality-Bending Thriller
Is Shining Girls Suitable for Kids?
Given the level of violence, which includes the presence of graphic content, as well as strong language, Shining Girls is rated TV-MA. This means that the series is only intended for mature adults, which makes it unsuitable to be viewed by children who are under the age of 17.