The upcoming Marvel Studios' Disney+ series Echo is set to begin filming this week, according to star Alaqua Cox in a recent social media post.
RELATED: Echo: Marvel Studios' Alaqua Cox-Led Disney+ Series Gets New Working Title
In a recent Instagram story post from Cox, the star shared a bouquet of flowers she received congratulating her on the start of production and wishing her the best of luck. In it, she notes that filming is set to begin on the series tomorrow, which corroborates reports from earlier this year that the series would start production in April under the working title Grasshopper.
You can check out the Echo Instagram story post from Cox below: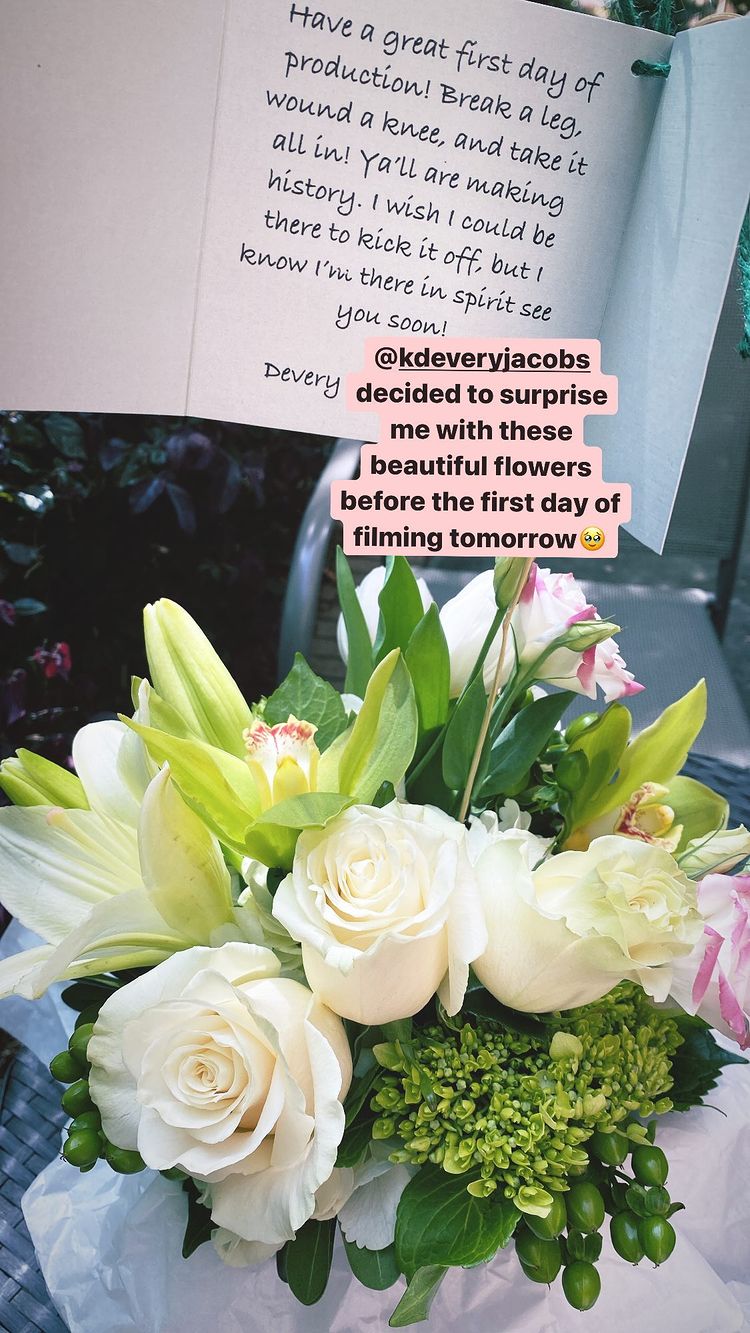 Cox's character of Maya Lopez/Echo was introduced in Marvel's Disney+ series Hawkeye, where it was revealed Maya had a long history with Vincent D'Onofrio's Kingpin. In Marvel Comics, Echo — the adoptive daughter of the Kingpin — is a deaf, Native American woman who possesses not only the ability to perfectly copy other people's movements but is also a highly capable martial artist and acrobat.
Marion Dayre is the lead writer for the Hawkeye spin-off. The writers' room also includes Bobby Wilson, Rebecca Roanhorse, Shoshannah Stern, Josh Feldman, Kaitlyn Jeffers, Steven Paul Judd, Jason Gavin, Ken Kristensen, Dara Resnik, and Jessica Mecklenburg.
RELATED: Hawyeke Concept Art Shows Off Early Echo Costumes
Echo is capable of perfectly duplicating any physical movement or action she sees thanks to her photographic reflexes and is an expert in various forms of martial arts, among other abilities. The character was created by writer David Mack and artist Joe Quesada, first appearing in Daredevil #9 in 1999. She was also the first person to hold the Ronin identity before it was passed on to Clint Barton.