Marvel Studios' Disney+ series Hawkeye came to an end in late 2021, and now a concept artist for Marvel has shared some early art on what one of the characters, Echo, was set to look like.
RELATED: Vincent D'Onofrio Wants Kingpin to Return in Echo Disney+ Series
Wesley Burt took to Twitter to share some early concept art of Maya Lopez, also known as Echo in the series, played by actress Alaqua Cox. The concept art doesn't differ too much from what ended up in the final version but does show Echo dressed more as a fighter, complete with arm wrappings and a pair of nunchucks in hand.
"Finalized Maya concepts for Hawkeye, it's been so cool to see Alaqua Cox cast as this great character and go from her acting debut to breakout star & her own spinoff. And as always, much love to the comics source [David Mack] & [Joe Quesada]," Burt said in his post.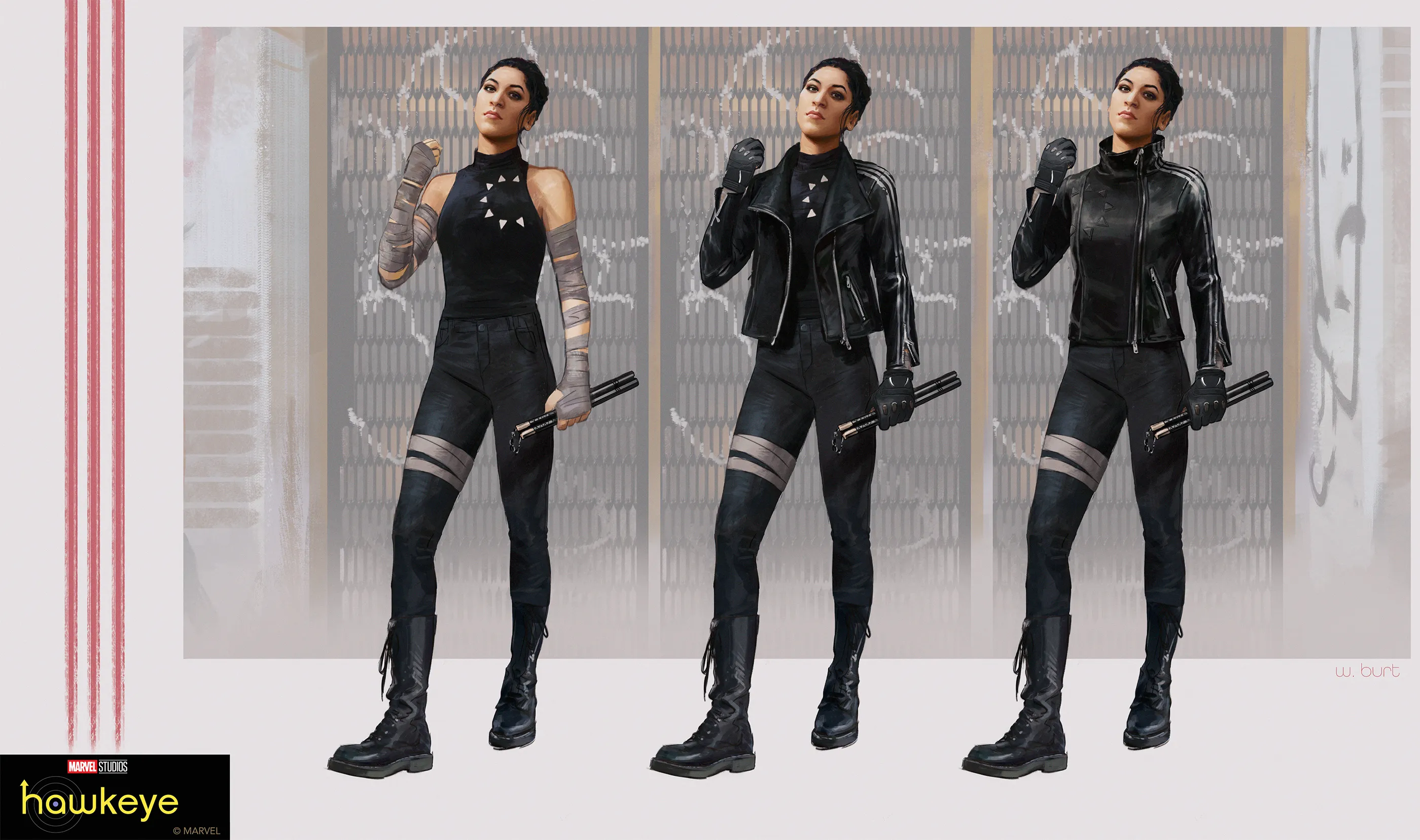 In Hawkeye, Jeremy Renner reprised his iconic role as Clint Barton, with the story introducing his fan-favorite protégé Kate Bishop, portrayed by Oscar nominee Hailee Steinfeld.
"The series is set in a post-blip New York City, where former Avenger Clint Barton aka Hawkeye has a seemingly simple mission: get back to his family for Christmas," reads the official synopsis. "But when a threat from his past shows up, Hawkeye reluctantly teams up with Kate Bishop, a 22-year-old skilled archer and his biggest fan, to unravel a criminal conspiracy."
RELATED: Hawkeye Gag Reel Shows Off Behind-the-Scenes Bloopers
Hawkeye is led by head writer Jonathan Igla, with Amber Finlayson and Katie Ellwood, aka Bert and Bertie, and Rhys Thomas serving as directors.