In the previous episode of Netflix's The OA, Jesse overdosed, and Rahim gave BBA the reassurance she needed. In The OA Season 2 Episode 7, Prairie had to face her fear to move forward, while Karim discovered his connection to the dreamers.
A Little Differently and Somewhere Else
Prairie woke up on the ground outside. When she arrived home, she discovered someone had ransacked her apartment. Prairie realized they were looking for a hidden flash drive on her keys. She took it to Karim's houseboat. The drive contained a video from Dr. Rhodes; it showed the incident that caused her to quit. Michelle had made it to the rose stained window and collapsed after opening it.
When Prairie explained how she was from another dimension and knew Michelle as Buck, Karim threatened to call the police. Without Karim on her side, she went back to SYZYGY for answers. Prairie met Elodie, who explained how Prairie was connected to Homer and Hap across dimensions. Prairie needed to face her fear of drowning to access Nina's memories. She believed what Nina knows could help her. Prairie filled a bathtub and submerged herself. When she arrived at Treasure Island to see Hap, she had a Russian accent and referred to herself as Nina Azarova.
Fourth Image
The police and Karim busted into the house, but it was not how Karim remembered it. He visited Fola in the hospital, who was upset that Karim took her from the house. The doctor told them that they both had mercury poisoning. The spring produced the vapors naturally and induced their hallucinations.
After Prairie's visit, Karim was determined to go after Ruskin for allowing kids to risk their lives. He went to see Dr. Rhodes, who was dead. Karim went to see Mo, who was in labor. He believed he had evidence against Ruskin to take him down.
Karim wore a wire to see Ruskin, but he didn't seem bothered by it. He believed he was legally in the clear. Michelle was at his house, unconscious, and her grandmother was there. Ruskin explained to Karim that it was four images in common with the dreamers, not three. It was a man's face, and police sketch artists had drawn images that looked like Karim.
One Favor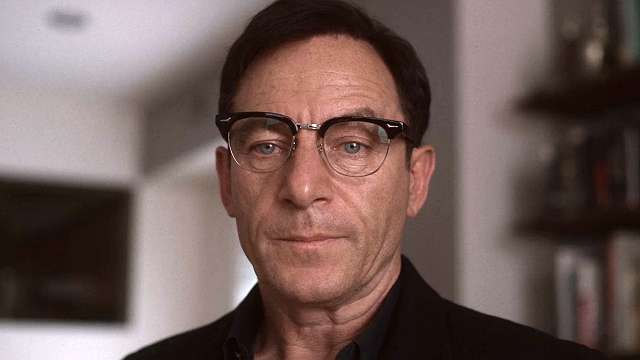 At Homer's apartment, Hap checked up on him after calling in sick. He warned Homer about believing everyone else's delusions. Hap had Homer explain what Scott said about when he was brought back. He saw Prairie as Brin with Hap. An older, heavy set woman had given him the third movement.
Hap met with Scott to tell him he was being released but needed one more favor. Scott negotiated for Renata's release too if he helped him. Hap had Scott go through the house. After Scott collapsed in the house, he coaxed the sprout out of his head. He snipped a piece and consumed it.
What did you think of this episode of The OA? Let us know in the comment section below!