The ten best Jessica Chastain Movies
Jessica Chastain's film career has been brief, but entirely memorable. Always playing fierce, intelligent characters, Chastain has vaulted above the competition choosing interesting and diverse projects. From horror projects like Crimson Peak and Mama, to political thrillers like Zero Dark Thirty and Miss Sloane, Chastain's proclivity to take challenging roles. It is her versatility that has garnered her critical acclaim and two Oscar nominations. It's no wonder her upcoming slate is so busy with a past as credible as hers. She's worked opposite some of Hollywood's brightest stars, male and female. Altogether, Chastain continues to be a star, and if you've missed any of her films, perhaps this will help you discover some of her work.
The Help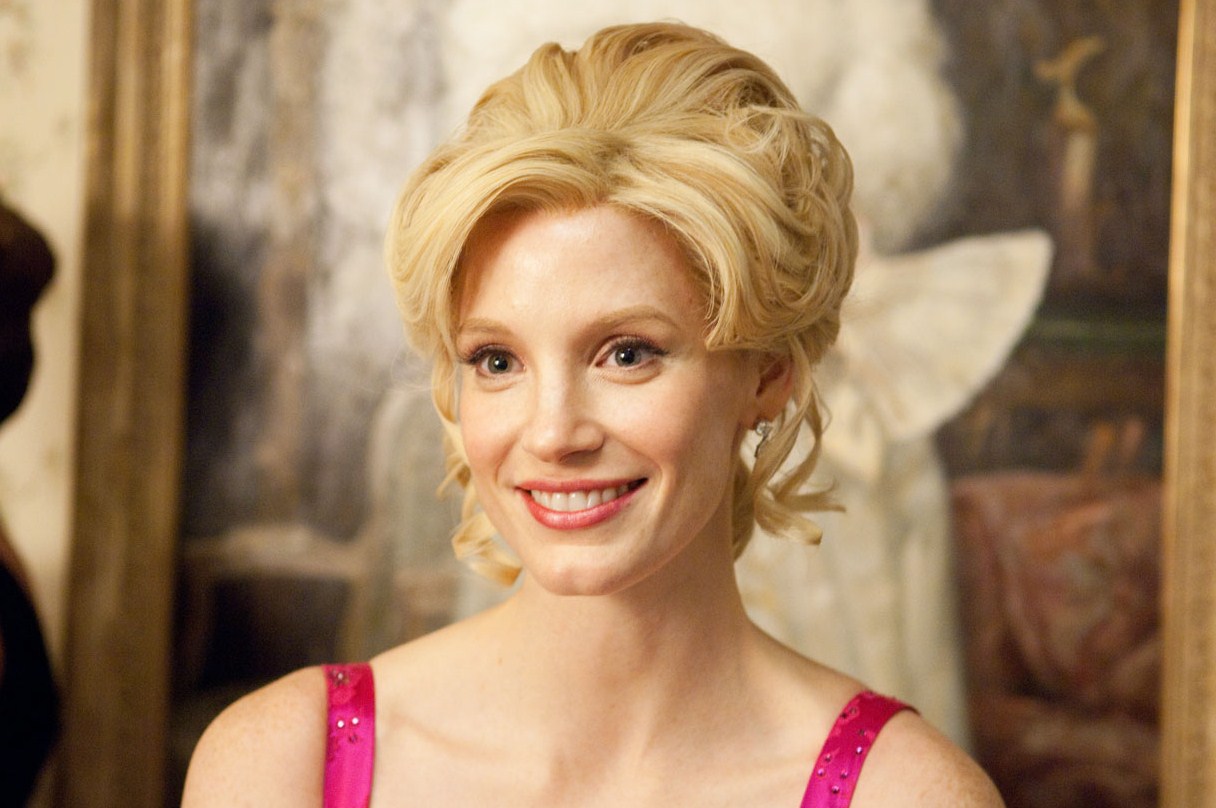 Earning Jessica her first Oscar nomination, the actress plays a southern socialite in Tate Taylor's southern drama. In the film, Emma Stone's character is writing a book from the African-American maid's point of view and detailing their work in the 1960s. Chastain's character of Celia has a tragic past and befriends one of the maids (Octavia Spencer). The movie features some wonderful performances, including an Oscar winning one from Spencer. It has got a great cast, a wonderful script, and a film brimming with rich period detail.
Purchase now on Amazon for $17.99.
Zero Dark Thirty

Her second Oscar nomination came in the form of Kathryn Bigelow's intense and detail-oriented account of the hunt for Osama Bin Laden. In the film, which is arguably her best work, Chastain plays Mia, a senior intelligence official in the CIA. Mia is headstrong, fearless and brilliantly portrayed by Chastain. She fits well into the mold of the film's terrific cast. Bigelow's direction allows Chastain to shine which makes the former's snub for a directing trophy at the 86th Oscars a travesty.
Purchase now on Amazon for $2.99.
Miss Sloane

Once again, Chastain steps into another fierce and intelligent role in the drama Miss Sloane. Chastain plays the title character, a cutthroat lobbyist. She is called before the Senate ethics committee. The film is filled with political intrigue and acts as a showcase for Chastain's talent. Director John Madden's fast-paced tale gives the audience a seemingly realistic peak behind the curtain of the Washington lobbying scene.
Purchase now on Amazon for $14.99.
Interstellar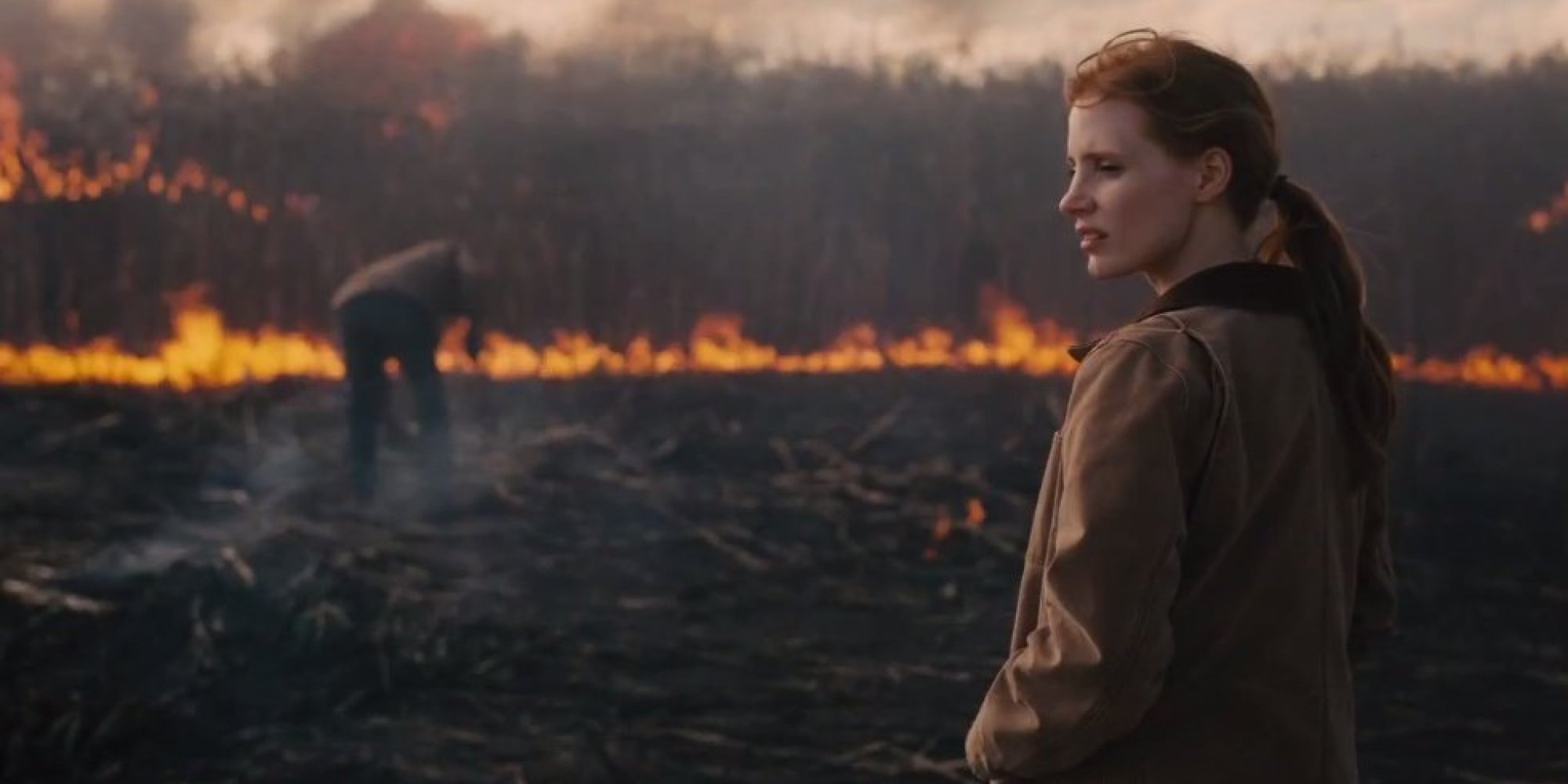 In Christopher Nolan's sci-fi epic, Chastain is a central character. Tasked with solving the mystery behind the mission her father (Matthew McConaughey) embarks on 30 years prior, she delivers an emotional but powerful performance. Overall, the film is visually spectacular and emotionally resonant. Bolstered by a boistroious score from Hans Zimmer, Interstellar excels as a film with thought provoking and researched themes that make the movie feel wholly authentic.
Purchase now on Amazon for $13.99.
The Martian

Chastain returned to space with Ridley Scott's critically acclaimed return to form in 2015. The Martian packs dark comedy with some terrific visuals and great acting. Matt Damon is certainly the star here but Chastain stands out as one of Damon's co-workers who believes there's a chance of retrieving the stranded Damon from Mars. It's suspenseful, darkly funny and feature great work from a fantastic ensemble.
Purchase now on Amazon for $13.99.
Take Shelter

One of director Jeff Nichol's first films, Take Shelter is a nail-biting suspense film with wonderful work from Chastain and Michael Shannon. The movie portrays the marriage of Chastain and Shannon. Their love and marriage is tested with Shannon, who delivers a knockout performance, and his growing anxiety over visions of an apocalyptic storm. It is a quiet and subtle film but one that sticks with you well after you see it.
Purchase now on Amazon for $2.99.
A Most Violent Year

In a film that seems to be largely forgotten since its release, J.C. Chandor's crime-drama finds its cast in top form. The movie was highly acclaimed upon its release and delivered an early hit for A24. A Most Violent Year features another strong performance and another fierce character for Chastain to embody. She has an excellent rapport with Oscar Isaac and the movie soars with very strong direction from Chandor. Isaac is also outstanding in the movie.
Purchase now on Amazon for $7.99.
Molly's Game

Jessica Chastain's rock solid presence and Aaron Sorkin's razor sharp dialogue proved a winning combination in Molly's Game. The movie hinges on Chastain being the central focus with not much of the film veering off elsewhere. The actress commands your attention with every scene she is in. Holding her own amongst the impressive cast, Molly's Game is a revelation, and so is it's star with one of her most breathtaking performances yet.
Purchase now on Amazon for $12.99.
The Tree of Life

In Terrence Malick's meditation on life and death, Jessica Chastain delivers a subtle but meaningful performance. The movie is a testament to all of its actors' abilities to show not tell their emotions. It is a reserved, quiet, and thoughtful film that serves as one of Malick's best films of recent memory. Chastain exudes a motherly touch that is intended to be pure and provides her character's sons only moments of sweetness. She is their escape from the strictness of their father played by Brad Pitt.
Purchase now on Amazon for $32.59.
Crimson Peak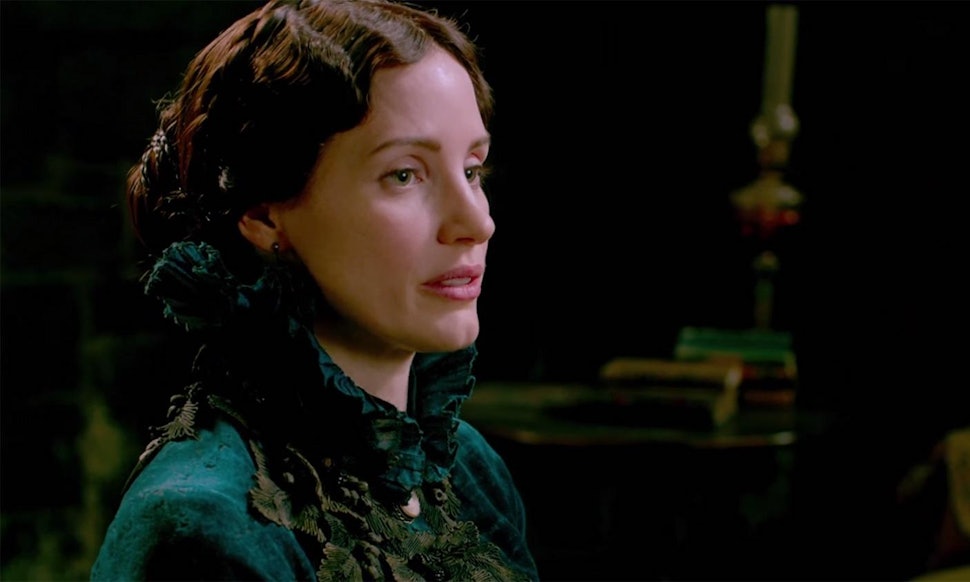 Guillermo del Toro's gothic romance flick is a visual splendor. Chastain and Tom Hiddleston team up to give eerie performances as a brother and sister who live in a house that is literally alive. Chastain, Hiddleston, Mia Wasikowska, and Charlie Hunnam deliver some creepy performances and add to the films sinister atmosphere. Overall, the movie is guided by some striking visual work, Crimson Peak delivers on the thrills and the story for a fun time at the movies.
Purchase now on Amazon for $13.99.
We are a participant in the Amazon Services LLC Associates Program, an affiliate advertising program designed to provide a means to earn fees by linking to Amazon.com and affiliated sites.