Iconic Roles is a look at some of the best performances in film and television by actors and actresses.
Today, Scarlett Johansson is celebrating her 38th birthday. The two-time Academy Award-nominated actress has been enchanting audiences with her actorial skills since making her debut in 1994's North. In recent years, she gained worldwide popularity thanks to her role as Natasha Romanoff, a.k.a. Black Widow, in the Marvel Cinematic Universe. The fan-favorite character also received her own solo movie, 2021's Black Widow, which is coincidentally the actress' latest live-action credit. Fans can rejoice, though, as Johansson will be back in Wes Anderson's upcoming movie Asteroid City and Apple Studios' space race film Project Artemis.
Here is a list of some of the best Scarlett Johansson drama movies.
Charlotte in Lost in Translation (2003)
One of the first times Johansson really showcased her potential was in Sofia Coppola's second movie, a tender love story between a veteran actor (Bill Murray) and the doubtful Charlotte, the young wife of a photographer. Johansson portrayed a very vulnerable character moving across a luxury hotel in hyperreal Tokyo, full of emptiness, alienation, and absurdity. The then up-and-coming actress held her ground even with some acting royalty like Murray. Lost in Translation was then rewarded for Best Original Screenplay by the Academy.
Nola Rice in Match Point (2005)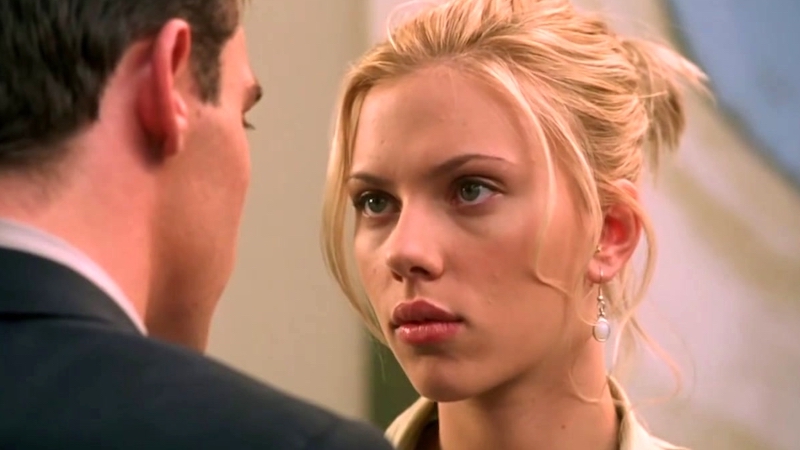 For many years, Johansson served as an inspiring muse for Woody Allen. Their first collaboration, Match Point, resulted in one of the most sensual characters in Johansson's career. Briefly, the story follows a retired tennis professional (Jonathan Rhys Meyers) infatuated with a struggling actress (Johansson) who is dating his soon-to-be brother-in-law (Matthew Goode). Match Point revamped Allen's career and got nominated for Best Original Screenplay by the Academy. Allen and Johansson also worked on Scoop (2006) and the delightful love triangle story in Vicky Cristina Barcelona (2008).
RELATED: My Mother's Wedding: Scarlett Johansson Joins Kristin Scott Thomas' Directorial Debut
Samantha in Her (2013)
One of the best Scarlett Johansson drama movies doesn't feature any scenes involving the physical presence of the highly-touted actress. That was possible only thanks to Spike Jonze's remarkable directorial work, Joaquin Phoenix's solid performance, and Johansson's warm and sensual voice. The Oscar-winner story follows an introverted writer (Phoenix) who falls in love with an AI called Samantha (Johansson). The cast also involved Amy Adams, Rooney Mara, and Olivia Wilde, but Johansson towered over her fellow actresses, even just with the sound of her voice.
Nicole Barber in Marriage Story (2019)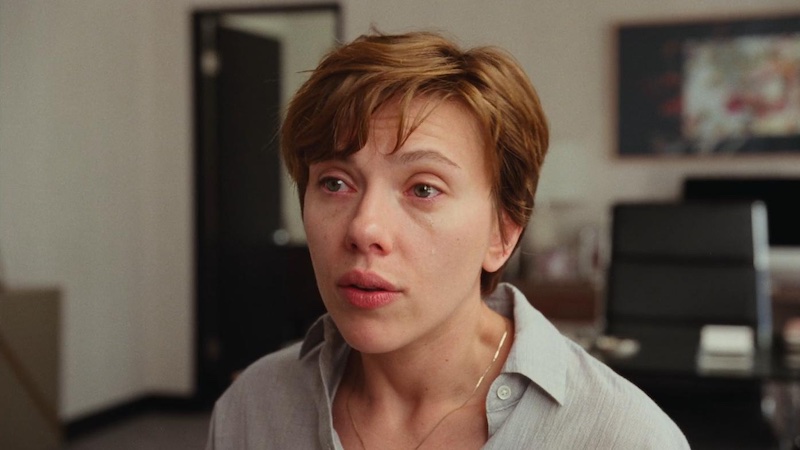 2019 was arguably the year when Johansson demonstrated her artistic maturity at its finest. The New York City-born actress made a career out of femme fatale roles, and rightfully so. In Noah Baumbach's story, she portrays a vulnerable character on the brink of desperation. For the occasion, she worked with Hollywood's rising star Adam Driver as the pair acted as a couple whose marriage is falling apart. Both Driver and Johansson were nominated as Best Actor and Actress, respectively, at the Oscars, but ultimately Laura Dern was the only cast member to take home an Academy Award as Best Supporting Actress. The cast also featured Alan Alda, Ray Liotta, Julie Hagerty, and Merritt Wever.
RELATED: Project Artemis: Chris Evans & Scarlett Johansson to Lead Apple Film
Rosie Betzler in Jojo Rabbit (2019)
World War II stories usually share a message of hope but often involve extreme sacrifice. The movie follows Johannes, a kid who's passing through a critical moment of his life thanks to the help of his imaginary friend, Adolf Hitler. Too bad that his mother (Johansson) is hiding a Jewish girl in their house. Johansson savvily dosed the joyful and tragic moments as a single mother who has to prepare her son to face life's struggles. Jojo Rabbit piled up six Academy Awards nominations, including Johansson's one for Best Supporting Actress. Ultimately, the Academy snubbed Johansson's efforts that year, and the much-coveted award when to Dern, Johansson's co-star in Marriage Story.