Now that we're heading into Memorial Day weekend, the ComingSoon.net staff has shared some favorite video games, movies, and television shows to help you figure out how to spend the holiday weekend. In addition to a few war-related narratives, we've also gathered a couple of ideas for those looking to escape completely into other worlds over the next few days. Check out our picks for this edition of CS Recommends below!
RELATED: Week of May 25 New Releases | Blu-ray, Digital and DVD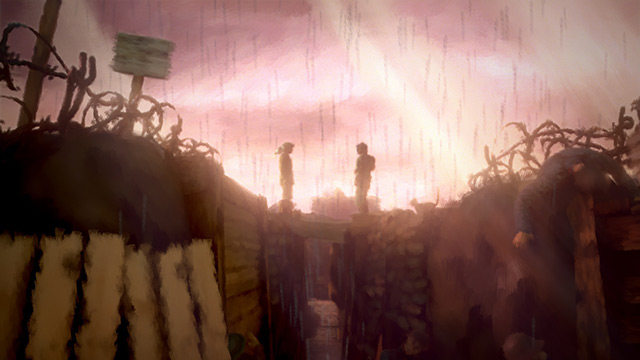 Tyler Treese recommends 11-11: Memories Retold
Many war video games fall into the trap of glamorizing the act of war or attempt to make it a fun activity to engage in, but 11-11: Memories Retold shows that there are better ways to tackle these stories in the medium of gaming. This artistic take on World War I doesn't specifically focus specifically on U.S. troops, but it does tell moving stories on both sides of the battle as players see the war through the perspective of a Canadian photographer and a German engineer that become soldiers. Developed by Digixart and Aardman Animations, it has an incredible impressionist art style. It only takes about five hours to beat, so it's well worth your time.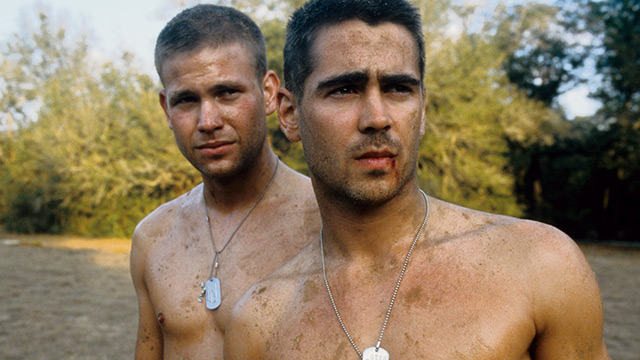 Kylie Hemmert recommends Tigerland (2000)
It's been a few years since I last watched director Joel Schumacher's gritty war drama starring Colin Farrell in one of many career-high roles — this one, in particular, helping to put him on the Hollywood map — but this movie is never far from my mind. Tigerland (or Tiger Land) was the name of a U.S. Army training camp during the mid-1960s to early 1970s, located at Fort Polk, Louisiana. The film, written by Ross Klavan and Michael McGruther, follows a group of recruits who go through Advanced Infantry Training at the infamous Tigerland, the last stop before Vietnam for tens of thousands of young men in 1971. Farrell stars as the rebellious Private Roland Buzz, a soldier who opposes the war and manages to find ways for other recruits to get out of the army.
Through Bozz's story and the friends and enemies he meets along the way, Tigerland depicts the best and worst of humanity with a blended group of varying personalities stuck in an intense environment together. The narrative swirls around anxiety, moral dilemmas, anger, desperation, violence, and all the internal conflicts that arise when survival, death, and the anticipation of killing other human beings weigh on your shoulders. The defiant Bozz proves himself to be a natural leader among his fellow soldiers, a genuine friend, and a hero who is unable to save himself from a fate he managed to spare others from. Tigerland is a beautifully crafted and affecting movie filled with passionate performances led by the exceedingly talented Farrell in one of my favorite roles he has ever taken on.
Maggie Dela Paz recommends 1917
Starring George MacKay and Dean-Charles Chapman, the film is set during the height of World War I, where two young British corporals were tasked to venture across enemy lines to quickly deliver vital battle information that could save the lives of 1,600 men from falling into a lethal ambush attack. 1917 was directed by Sam Mendes from a screenplay he co-wrote with Krysty Wilson-Cairns. After its theatrical release in December 2019, it was an instant hit among critics and was also a box office success with a gross of over $384 million worldwide. The film was also a top contender during the awards season where it garnered a number of awards including a Golden Globe award for Best Director and an Oscar for Best Cinematography.
1917 is definitely one of the best war dramas I have ever seen. The film's a must-watch because of its engaging storytelling as well as its incredible and beautiful cinematography that effectively captivates the viewers into each scene. Mendes and acclaimed cinematographer Roger Deakins have absolutely done a great job in capturing the tragedies of warfare through the eyes of the two lead characters. After viewing or revisiting this gem, I strongly recommend that you also check out its behind-the-scenes featurettes, where you'll see the meticulous process of how they've successfully shot their elaborate long takes.
Jeff Ames recommends Black Hawk Down
I've already written about Black Hawk Down on a previous CS Recommends, but seeing how it's Memorial Day weekend, I couldn't help myself. Ridley Scott's masterwork ranks among the greatest war films ever made and perfectly captures the chaos of battle in a way few films have ever matched. Less lyrical than, say, The Thin Red Line, but certainly more focused than recent war films such as Michael Bay's 13 Hours and even Christopher Nolan's Dunkirk, BHD is relentless in its depictions of war and offers a few interesting political nuggets for viewers to chew on.
Michael Ruiz recommends Castlevania
Quality video game TV and film adaptations are hard to come by but Netflix's Castlevania animated series is one worth watching. Warren Ellis' adaptation of the beloved video game franchise is brilliantly realized with a stellar cast. The dynamic trio of Trevor Belmont (Richard Armitage), Alucard Țepeș (James Callis), and Sypha Belnades (Alejandra Reynoso) really shine here as they fight off Dracula (Graham McTavish) and his night creatures. Even when the show's focus shifts into more wilder directions in Season 3, it maintains a level of entertainment most on-screen video game adaptations strive for. Now that the fourth and final season is out, now is a great time to jump in and see one of the most action-packed and heart-filled animated originals Netflix has to offer.
Ken Barnes recommends Schitt's Creek
With so much available on Netflix, especially in the comedy genre, it's so easy to let things slip past without giving them a second chance. But though the hilarious and touching riches-to-rags story of Schitt's Creek gained a huge following on the way to a tear-jerking finale last year, some comedy aficionados seem to have managed to let it slip through their personal net. Now is as good a time as any to correct that grave, grave error, should you be one of the ones afflicted. The hilarious David (Dan Levy) and Patrick (Noah Reid) are the standouts here, with stellar performances from a strong ensemble that features Eugene Levy, Catherine O'Hara, Annie Murphy, and Emily Hampshire. You may not get through all six seasons over the Memorial Day weekend, but you should have enough time to at least get started. Once you're done and your eyes have been dried, the mini-documentary Best Wishes, Warmest Regards: A Schitt's Creek Farewell is also available and is also recommended.
Maybe you've already seen it. But really, what would be the harm in queuing it up for a second, third, fourth, or twelfth run, huh?