Stuck inside? Don't know what to watch/read/play/listen to? ComingSoon.net has got you covered. In this week's CS Recommends our staff kicks off gives you solid tips on the best media to consume during your downtime, including games like Mill Creek Entertainment's Hammer Films: The Ultimate Collection and more! Check out our picks below!
RELATED: March 16 Blu-ray, Digital and DVD Releases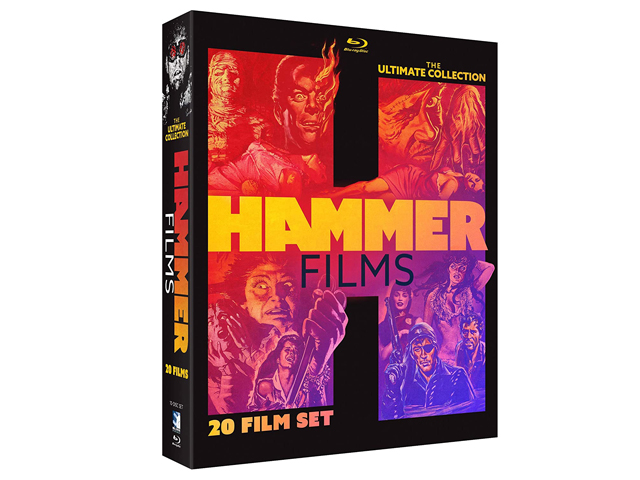 MAX EVRY'S RECOMMEND: Hammer Films: The Ultimate Collection
Horror fans worth their salt all know and love the genre films of the UK's Hammer Studios, who throughout the 50's, 60's and 70's churned out classic gothic horror films and thrillers. In recent years they've been issued on labels like Scream Factory and Warner Archive, but the fine folks at Mill Creek Entertainment recently issued an awesome 20-film box set containing some super fun titles from the studio's history including The Revenge of Frankenstein (starring the great Peter Cushing!) and The Curse of the Mummy's Tomb, both of which were previously released by Mill Creek on a double disc Blu-ray. Other creature features include the classic The Gorgon (featuring Cushing and Christopher Lee), The Two Faces of Dr. Jekyll, the 1962 redo of The Old Dark House and the truly bizarre The Snorkel!
KYLIE HEMMERT'S RECOMMEND: The Boys Funko Pops
Click here to purchase Hughie!
Click here to purchase Billy Butcher!
Click here to purchase Starlight!
Click here to purchase Homelander!
Click here to purchase Queen Maeve!
Click here to purchase A-Train!
Click here to purchase The Deep!
Click here to purchase Translucent!
As we all eagerly await the third season of Amazon Prime Video's The Boys, which is currently in production in Toronto, there's no better time than the present to bring home The Boys Funko Pops to add to your collection! I recently began assembling my own figurines from the series and I absolutely love the personalized details of each character, especially my boy Hughie. I am, however, keeping my fingers crossed they release a few more soon, especially for Kimiko, Frenchie, Mother's Milk, and Black Noir!
GRANT HERMANNS' RECOMMEND: Phoenix Wright: Ace Attorney Trilogy
After getting back into the world of crime-solving and witness-reading with Rockstar's L.A. Noire last week but wanting something new, I dove into the world of Phoenix Wright: Ace Attorney thanks to the remastered trilogy collection on the Nintendo Switch and it's a complete blast for fans of the genre. Blending anime-style visuals and humor with intriguing murder cases, investigation and courtroom drama, the games offer hours of exciting gameplay and storytelling and whether purchasing the Switch, PlayStation 4, Xbox One or Steam version of the title, it's an easy-to-grasp and thoroughly fun ride.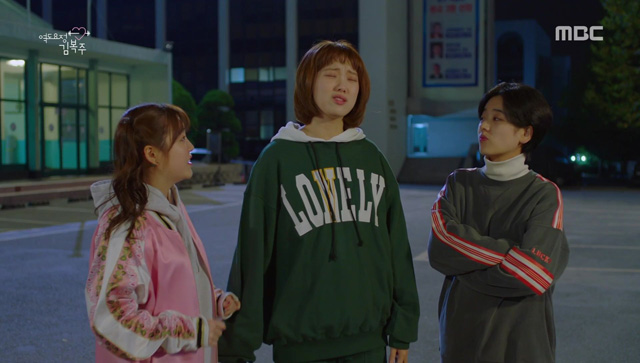 MAGGIE DELA PAZ'S RECOMMEND: Weightlifting Fairy, Kim Bok-Joo (South Korean Drama)
Starring Lee Sung-Kyung and Nam Joo-Hyuk, Weightlifting Fairy will follow the story of college athletes as they will try to make their sport dreams come true while dealing with the life obstacles that come with growing up. It mainly centers around a young college student athlete named Kim Bok-Joo, who has big aspirations for her promising weightlifting career. However, her concentration on the said sport will suddenly get disrupted when her childhood friend and talented swimmer, Jung Joon-Hyung enters her life again.
Weightlifting Fairy, Kim Bok-Joo is a 16-episode coming-of-age sports dramedy which first aired in 2016. What I like the most about the series is its charming and slice-of-life storyline that feels so relatable and comforting. Lee Sun-Kyung's leading performance will definitely captivate viewers as she convincingly portrayed her character's courageousness and insecurities. Her electric chemistry with Nam Joo-Hyuk was definitely one of the highlights of the series as they will instantly make you fall in love with their fun and endearing scenes together.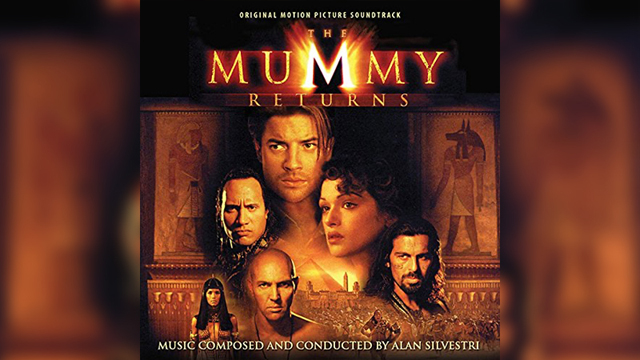 JEFF AMES' Recommend: The Mummy Returns 2CD Expanded Soundtrack
There was a time when I thought The Mummy Returns was pure gold. In a lot of ways, Stephen Sommers' ambitious actioner remains memorable … just for all the wrong reasons – read: bad CGI, the Rock, weird thematic decisions like the cheesy reincarnation stuff, the stupid hot air balloon, Rachel Weisz's sudden about face as Evelyn (the actress clearly demanded more opportunities to show off her action skills and acting chops), that bizarro scene where Brendan Fraser outruns the sun, Rick and Evie's kid; and far too many dramatic beats for something considered a summer blockbuster.
Still, The Mummy Returns does have a few redeeming aspects, first and foremost Alan Silvestri's exciting score. The maestro goes for broke with this one, crafting a swashbuckling score that utilizes its vast 100-piece orchestra and 60-voice male choir to astounding effect. Highlights include cues such as "My First Bus Ride" and "Rick Battles Imhotep," the latter of which was missing from the original 2001 soundtrack release. This new 2CD presentation from Intrada offers listeners nearly 160 minutes of Silvestri's music, including alternate takes; and presents the score as heard in the film. The results may not be on par with, say, Silvestri's work on Back to the Future or either of the Predator films, but it remains one of the better scores of the early oughties and a much better soundtrack than Sommers' film deserved.
ComingSoon.net recommends all readers comply with CDC guidelines and remain as isolated as possible during this urgent time.