Stuck inside? Don't know what to watch/read/play/listen to? ComingSoon.net has got you covered. In this week's CS Recommends our staff kicks off gives you solid tips on the best media to consume during your downtime, including toys from Raya and the Last Dragon and more! Check out our picks below!
RELATED: CS Collectibles: Martian Manhunter, Ahsoka, Darth Maul & More!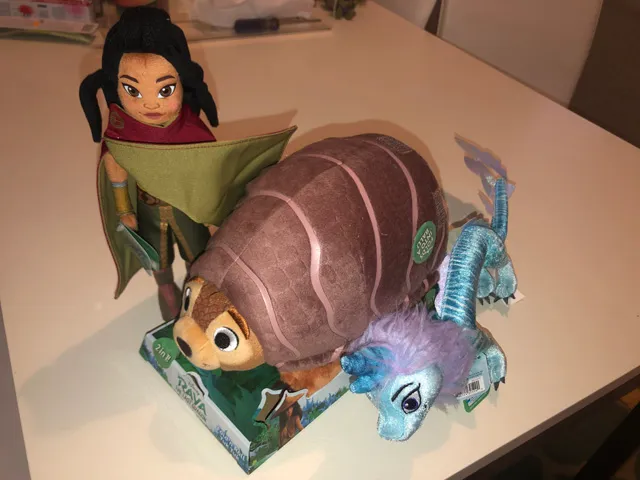 MAX EVRY'S RECOMMEND: Raya Plush Toys
Click here to purchase Fold'n Roll Tuk Tuk!
Click here to purchase Small Raya Plush!
Click here to purchase Small Sisu Plush!
This weekend Disney+ is releasing Raya and the Last Dragon, and your family can celebrate with Raya's steed, the Fold'n Roll Tuk Tuk Plush! This stuffed animal from Just Play is made with soft materials and features a shell made of beautiful embossed fabric. Good for ages 3+! There's also a small and very affordable 10.5-Inch Small Raya Plush and a 13-Inch Small Sisu Plush! Your kids will adore these toys, and the movie itself.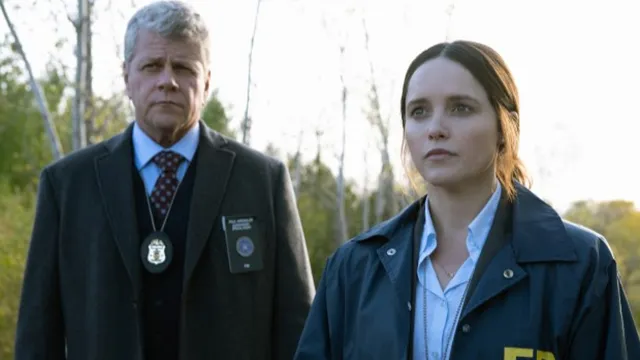 KYLIE HEMMERT'S RECOMMEND: Clarice
Click here to watch on Paramount+!
Click here to purchase The Silence of the Lambs!
When they first announced CBS was developing a sequel series to The Silence of the Lambs, it was hard to imagine who they would find that could portray the iconic character of Clarice Starling after Jodie Foster's Oscar-winning performance in the 1991 adaptation of Thomas Harris' work. Luckily for fans new and old, Rebecca Breeds was more than ready to take on the titular role. Supported by a great ensemble cast consisting of Michael Cudlitz, Lucca De Oliveira, Kal Penn, Nick Sandow, Devyn Tyler, and Marnee Carpenter, Breeds pays homage to the character while making Clarice her own, breathing fresh life into the brave, vulnerable, traumatized, and brilliant FBI agent.
The series takes a deep dive into the untold personal story of Clarice Starling as she returns to the field in 1993, one year following the events of The Silence of the Lambs. The exploration into her past, as well as her complex psychological makeup, gives viewers a look at her challenging childhood full of painful family secrets that have haunted her throughout her life and how those previous events, including her confrontation with Buffalo Bill, make her who she is today. One of my favorite parts about Clarice, though, is how the psychological crime series avoids feeling like just another procedural, and its aesthetic fits well with the darker tone of the show's narrative. Clarice may only be four episodes in, but consider me hooked.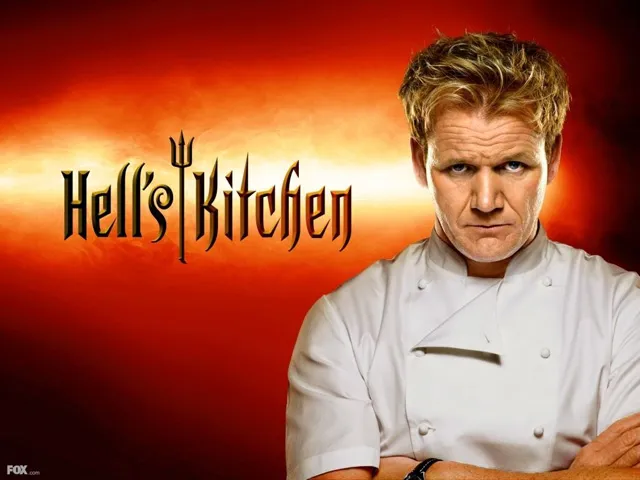 GRANT HERMANNS' RECOMMEND: Hell's Kitchen
As restaurants slowly reopen and people get back to enjoying eating out, there's no better time than now to revisit or catch up on the hilarity that ensues in Gordon Ramsay's Hell's Kitchen. A competition series putting aspiring head chefs against one another with the promise of running their own restaurant funded by Ramsay, there's certainly a melodramatic and over-the-top air to the proceedings but even in its least believable moments the series proves to be an absolute blast from start to finish thanks to the interesting characters hired and the blond hothead himself.
MAGGIE DELA PAZ'S RECOMMEND: Sunny (2011)
Written and Directed by Kang Hyeong-Cheol, the film first begins with Im Na-mi, a middle-aged woman who tries to fulfill her dying friend's wish of reuniting their group of high school friends after 25 years of being apart. The story is told through two alternating timelines, featuring young and older versions of the seven long lost friends, who will have the chance to reconnect with each other. Throughout the film, they will realize how important their friendship is to them and how their break-up affected each of their adult lives while also taking us to the important moments that solidify their bond.
This 2011 comedy-drama is probably my most favorite South Korean movie of all time because it is a well-executed coming-of-age story that highlights female friendships. The 1980s aspect is definitely one of the film's best parts which was effectively told in a non-linear storyline filled with humor and nostalgia. What I also loved about Sunny is that it featured a strong main cast that allowed each character to stand out in their own unique ways. In addition to its heartwarming and fun scenes, the compelling chemistry between the cast would really draw you to each character and make you care for their friendship.
In celebration of the Women's History Month, I think now is the perfect time for you to check out Sunny!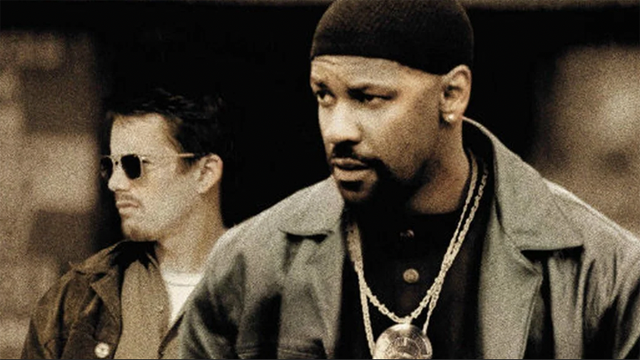 JEFF AMES' RECOMMEND: Training Day
It's been nearly 20 years since Denzel Washington screamed, "King Kong ain't got shit on me!" in Antoine Fuqua's Training Day; and yet, his performance still sizzles like a juicy sirloin — perfectly seasoned and cooked to perfection. The film itself, about a rookie LAPD narcotics officer (Ethan Hawke) who spends his first day on the job riding and learning alongside Washington's jaded (though not always incorrect) vet, gets a tad redundant during its second hour; and the final denouement has always left a bad taste. Yet, throughout, Washington fires off David Ayer's crackling dialogue with manic glee, clearly relishing the chance to get down and dirty in villain attire — an about face from the charismatic heroes he typically plays. Here, he uses that charisma to portray a character who is part delusional, part Satan, all business. The man won his second Oscar for the part over the likes of Russell Crowe (A Beautiful Mind), Sean Penn (I Am Sam), Will Smith (Ali) and Tom Wilkinson (In the Bedroom). That's fine company to trounce; and make no mistake: as good as those actors were in their respective roles, they ain't got shit on Denzel in Training Day.
ComingSoon.net recommends all readers comply with CDC guidelines and remain as isolated as possible during this urgent time.