Stuck inside? Don't know what to watch/read/play/listen to? ComingSoon.net has got you covered. In this week's CS Recommends our staff gives you solid tips on the best media to consume during your downtime, including The Twilight Zone and more! Check out our picks below!
RELATED: September 22 Blu-ray, Digital and DVD Releases
MAX EVRY'S RECOMMEND: The Twilight Zone and Night Gallery
Click here to purchase the complete Twilight Zone on Blu-ray!
Click here to purchase the complete Night Gallery on DVD!
Rod Serling's two signature series have become cultural institutions in the decades since they aired. While Twilight Zone will always be the gold standard for socially-conscious sci-fi, it also served as a springboard for "twist"-oriented storytelling still practiced by filmmakers like M. Night Shyamalan. Even the worst episodes have an eerie vibe that gets under your skin. A favorite episode would be "Time Enough at Last" starring Burgess Meredith as the last bibliophile on earth.
And then there's the (sort-of) companion series Night Gallery, which leaned a little more towards the supernatural. Despite the fact that it's in color and Serling himself had less and lee involvement/creative control as the series went on, it still carries the torch of that flavor of storytelling that Twilight Zone pioneered. There's also a delightful early 70's kitsch to the proceedings, and the show featured some of the first directorial work of a young Steven Spielberg! A favorite episode has to be the infamous "earwig" episode "The Caterpillar" starring Laurence Harvey, a Serling special with a devastating ending!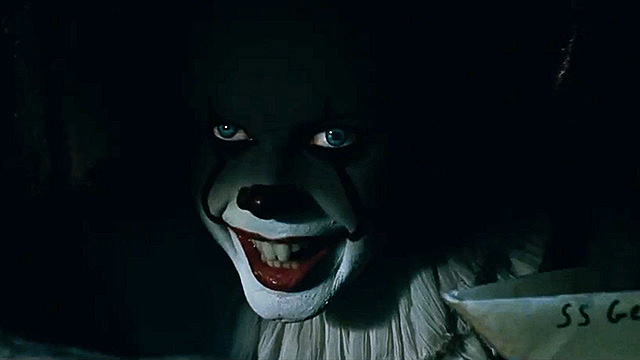 KYLIE HEMMERT'S RECOMMEND: Stephen King's IT
Click here to purchase IT Chapter Two!
With Halloween just around the corner, it's never too early to curl up on the couch with some homemade popcorn, traumatized kids, and one freaky killer clown. Andy Muschietti's adaptation of one of Stephen King's most classic scary stories successfully relies more on its heart than its horror, effortlessly blending genres in a coming-of-age tale that is broken up into two parts and features an incredible ensemble cast of young performers and their adult counterparts in the second film. That being said, the movies never forget their gruesome horror roots and the deep-seated fears that our favorite Losers Club are forced to face — and ultimately overcome — if they stand any chance taking down Bill Skarsgård's Pennywise.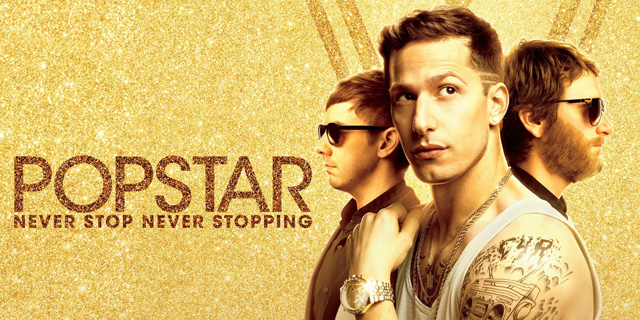 GRANT HERMANNS' RECOMMEND: Popstar: Never Stop Never Stopping
The comedic and musical trio known as The Lonely Island have delivered a number of amazing things to audiences over the years, but arguably their best film effort came in the form of the music mockumentary Popstar: Never Stop Never Stopping. Released in 2016, the film centered on the outlandish antics of Conner4Real, who the trio swears isn't based on Justin Bieber despite their claim being hard to believe as the parallels are endless between the two. After peaking with his debut solo album following the breakup of his young music group, Conner is struggling to keep his stardom going as his new album flops and must compete with his opening act, the up-and-coming Hunter the Hungry, played brilliantly by fellow Saturday Night Live vet Chris Redd. With a cast made up of SNL alums and incredible comedic talent, a soundtrack perfect for longtime Lonely Island fans as well as newcomers to the group and a script that brilliantly skewers its central industry and embraces the best tropes of the mockumentary genre, it's a cult classic that not only acts as a modern-day This is Spinal Tap, but even rivals it.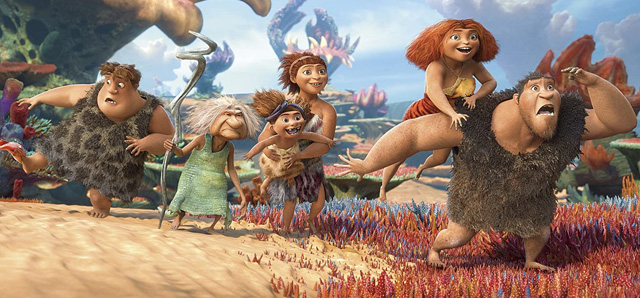 MAGGIE DELA PAZ'S RECOMMEND: The Croods
Featuring the voices of Nicolas Cage, Emma Stone and Ryan Reynolds, this animated comedy film is set during the prehistoric time where it follows the story of a cavemen family called The Croods, who have been lucky enough to avoid different disasters and creatures due to the leadership of its overprotective patriarch named Grug. Besides going to hunt for food, the family only spends most of their time in their cave because of the fear of getting killed. However, their cave survival tactics are about to get challenged when the family's teenage daughter Eep meets Guy, a smart and inventive boy who warns them of the upcoming apocalypse. From then on, The Croods' normal lives are about to change as they go on a long adventure through the unknown, seeking for a new and safe place to call home.
This 2013 film is one of my favorite animated films to date which is definitely a must-watch on family movie nights. Even though it received critical acclaim and was a box office success, it's still underrated and overlooked by a lot of people, who might haven't gotten the chance to see this gem. I think part of the reason why it didn't get the much-needed hype it deserves was because it came out the same year as Disney's Frozen which unarguably one of 2013's most talked about films. What I love the most about The Croods is its charming, entertaining and heartwarming story that has the ability to connect with people. On top of that, all of its characters are funny and likable which makes it difficult for the audience to choose a favorite.
In preparation of the upcoming theatrical release of its follow-up film The Croods 2: A New Age, now is the perfect time for you to check out or revisit this Oscar-nominated film!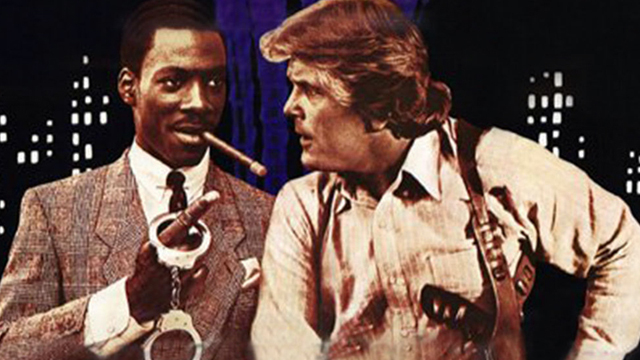 JEFF AMES' RECOMMEND: 48 Hours (1982)
One positive thing about this whole COVID lockdown is that I've been able to go back and watch or classic films I hadn't seen. Recently, I discovered Bull Durham, Tango and Cash and the action bonanza Commando all of which provided some worthy mid-week entertainment. Then I popped in 48 Hours starring Eddie Murphy and Nick Nolte and holy shit … how did I miss this?
Directed by Walter Hill, producer of the Alien franchise and director of such classics as The Warriors (1979) and Hard Times (1975), the film follows the basic formula of most buddy cop films — i.e., an odd couple team up for a job and learn to respect each other only after two hours of non-stop bickering — but manages to stand apart from the Lethal Weapons and Die Hards thanks to the charismatic performances from its two leads and the raw emotion simmering beneath the tangible violence. Indeed, 48 Hours basks in so much foul-mouthed debauchery, bloody carnage, and racial themes it's a wonder it got made at all. Yet, the overarching result is a fast, furious and often funny thriller oozing with tension and 1980's machismo.
As a side, as good as Murphy was in Beverly Hills Cop two years later, his performance in 48 Hours is nothing short of remarkable. The scene in which he bursts into a cowboy bar and takes control of a hostile situation with his pitch-perfect proclamation, "There's a new sheriff in town!" is one of those rare magical moments that reminds us why we pay to sit in a dark room to drink soda, eat popcorn and watch movies with a bunch of strangers — to witness the birth of a friggin' superstar.
ComingSoon.net recommends all readers comply with CDC guidelines and remain as isolated as possible during this urgent time.