CS Collectibles: DC Direct, Plus Batman Animated & More!
Hello and welcome to the latest edition of CS Collectibles, ComingSoon.net's newest weekly column that brings you the best in premium collectibles! Find out all the latest on statues, figures, posters, cards, eBay deals, Amazon deals & much more below!
RELATED: CS Collectibles: DC Direct, Plus Batman Animated & More!
Sideshow Collectibles
Court of the Dead: Dark Harvest is a bidding and bluffing game (for 3-6 players) set in the dark fantasy universe of the Court of the Dead.
Trapped between the heavenly host and the demonic horde, you have been charged with harvesting the souls of mortals and dividing them evenly between these two equally corrupt celestial overlords. But the Alltaker – leader of the Underworld – has other plans. In support of the Alltaker's covert rebellion against Heaven and Hell, you must secretly gather your forces and work to save as many souls as possible. All of your guile and wits will be put the test. For if the Dark Harvest comes up short, nothing will save you from the celestials' wrath.
A light-weight bidding and bluffing game set in the dark fantasy world of Sideshow's Court of the Dead. With a unique 2-currency bidding system, players use both their own political influence and the souls of the dead to win the favor of the Court and stave off celestial annihilation. Win through clever bidding or outright sabotage. There are multiple paths to victory and a variety of characters to interact with creating a highly replayable game.
The Deadpool Bust measures 11" tall, as the Merc with a Mouth prepares to draw his dual katana blades in battle. His latest close shave might have been a bit much, though- Deadpool has been sliced through, revealing his guts for all to see. But don't worry, he'll be fine- they don't call him the regenerating degenerate for nothing! Situated on top of a stone-like pillar base, the Deadpool Bust features more Wade Wilson than you ever wanted. This polyresin collectible features a fully sculpted costume detailed with shoulder pads (for whatever shoulder he has left), as well as pouches, straps, and textured black panels to complete his signature look.
The Thor: Breaker of Brimstone Premium Format Figure measures 25.5" tall, as the God of Thunder summons the strength of Mjolnir to fight his molten foe Surtur. As Thor descends into the realm of Muspelheim, plumes of lava erupt from around the fire giant-themed base.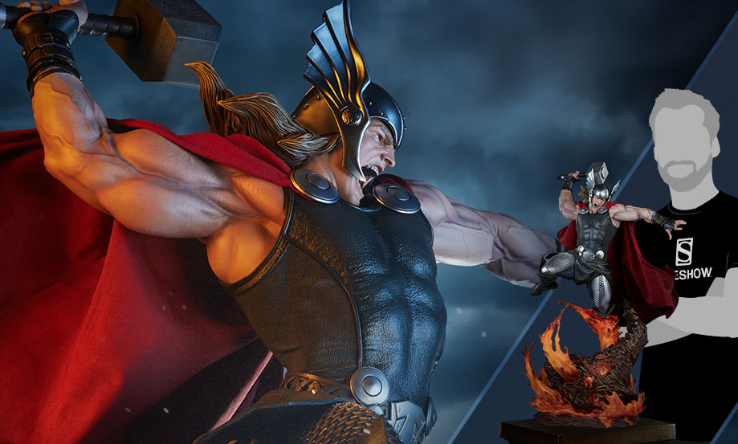 The Colossus Premium Format Figure measures 21.5" tall on a Danger Room base covered in mechanical debris, with a destroyed spike ball weapon embedded in the floor.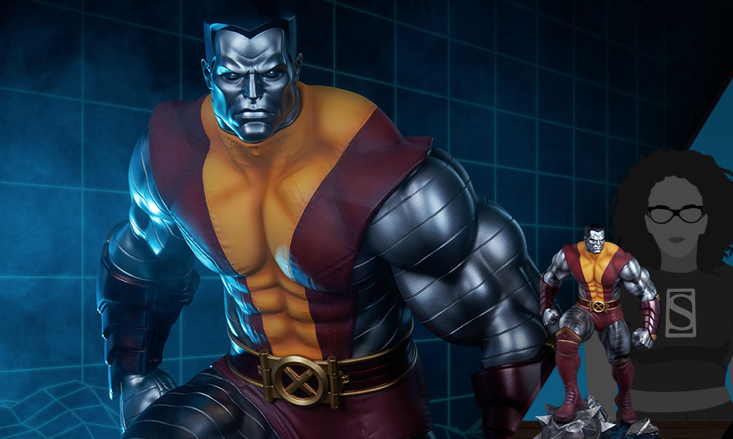 Sideshow's depiction of Wonder Woman as portrayed by Gal Gadot in Batman v Superman: Dawn of Justice! Expertly crafted by our in-house team and rendered with supreme movie-accuracy, she is a proud addition to our lineup of DC Comics Premium Format™ Figures. Standing 20" tall, this awe-inspiring new figure depicts everyone's favorite Amazonian Princess in a suitably dynamic pose; stepping into action, sword drawn, and prepared to face any foe!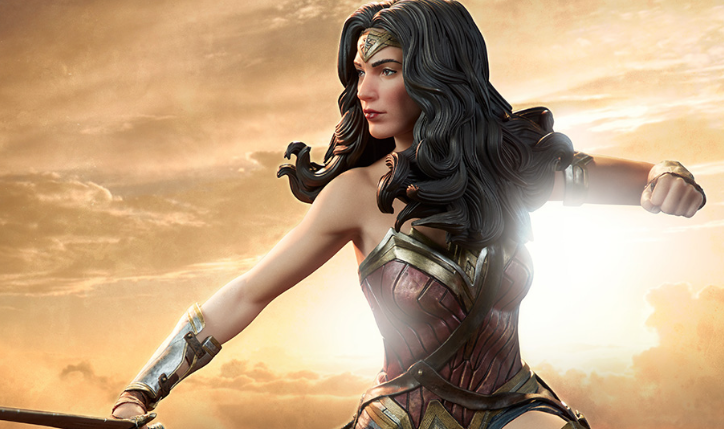 Diamond Select
A Diamond Select Toys release! The Thor: Ragnarok movie brought us one of the most exciting Hulk looks ever, and this Marvel gallery PVC diorama captures him at his most enraged! Measuring approximately 12 inches tall, this sculpture of a fully armored Hulk wielding twin weapons is the must-have collectable from Thor: Ragnarok. Featuring detailed sculpting and paint applications, this 9-inch scale diorama comes packaged in a full-color window box and is in scale to all other gallery and Femme Fatales figures. Sculpted by Rocco Tartamella! On sale for $56.82 + free shipping, 19% off!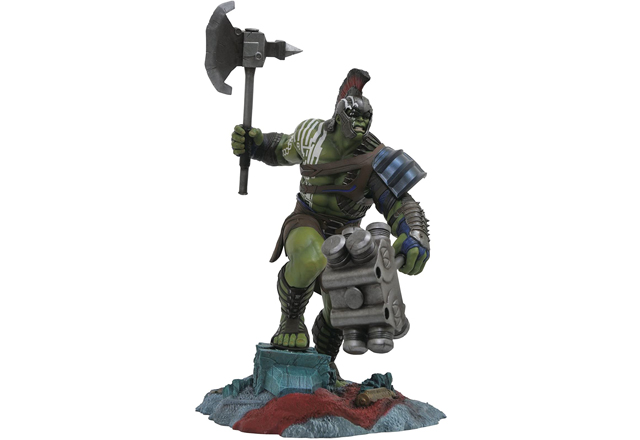 Trevor Belmont, last survivor of the house of Belmont. Embittered and excommunicated, he finds himself drawn into a battle for the survival of Europe – a region that has brought doom upon itself by taking away the one thing its greatest monster loved. This PVC Diorama of Trevor Belmont is based on his appearance in the Netflix TV series Castlevania. It is made of high-grade plastic and features collectible-quality paint applications. Designed by Caesar, sculpted by Rocco Tartamella. Currently an Amazon's Choice at $26.32 + free returns, 47% off!
Mondo
By the Power of Grayskull, you too can have the Power! Mondo is proud to bring you the next figure in our Masters of the Universe sixth scale figure line- Man-At-Arms! Featuring over 30 points of articulation, fabric costume elements, and a lot of accessories (and we mean a lot!), this is the most powerfully man at arms figure you will ever find, from here to the government of Eternia!
ALMOST SOLD OUT! Designed Michael Bonanno, sculpted by Tom "Thor" Thordarson, and produced with the gremlins at Tiki Farm, The Mogwai Tiki Stackers will remind you that some rules shouldn't be broken, but can be fun if they are! This Mogwai variant of the Mogwai Tiki Stackers features a multicolored Mogwai glaze combination.
Iron Studios
Batman Deluxe Art Scale 1/10 – By Eddy Barrows – Exclusive Version. Limited Edition in only 250 pieces. Based on original concept by Eddy Barrows.
From Iron Studios comes the 1/10 scale Maria Hill, based on the character from Marvel's Spider-Man: Far From Home!

Prime 1 Studios
Sideshow and Prime 1 Studio are proud to present Swamp Thing! The Swamp Thing, also known by Dr. Alec Holland is an elemental creature who shares a connection to all plant life on the planet Earth through a network called the Green. He is a mass of vegetable matter that absorbed the memories and personality of Alec Holland, a botanist who died in a swamp shortly after creating a hormonal Bio-Restorative Formula for plants.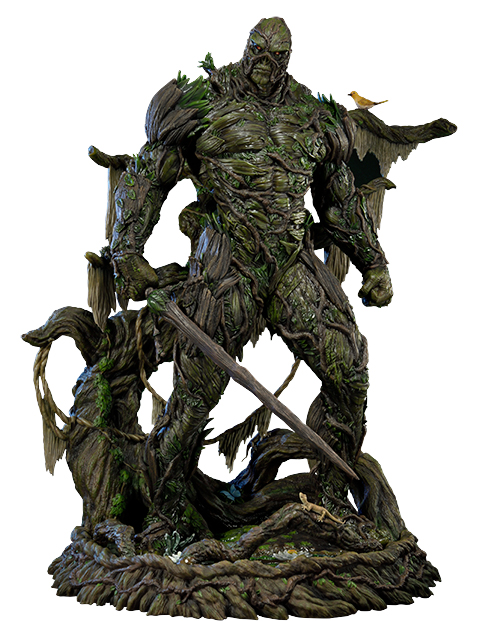 ALMOST SOLD OUT: Sideshow and Prime 1 present the Aliens 3D Wall Art Statue from Aliens, the 1986 Film. This 3D Wall Art sculpture, from the second installment in the Alien franchise directed by James Cameron, is mainly based on the movie itself. A new way to display your Alien collection, this hangable art features a total of 6 Alien Warriors designed in an almost symmetrical order.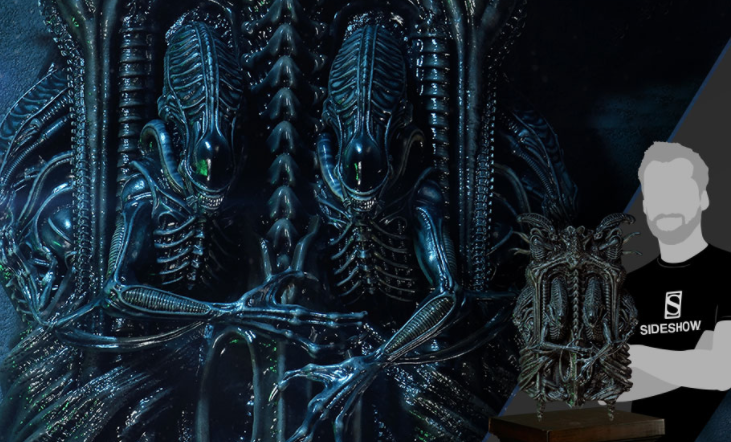 This is the Black Suit Version of Superman, without his iconic Red and Blue costume. There are three alternate heads to choose from to display: long hair, long hair with beard, and short hair with beard.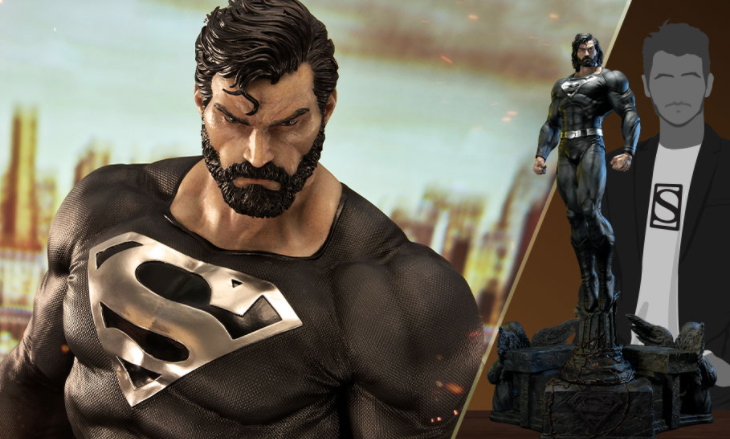 XM Studios
EBAY DEAL: XM Studios Weapon X, $649.99 Buy It Now!
EBAY DEAL: XM Studios Lizard Bust, Marvel 35/200, $473 Buy It Now!
Good Smile Company
From "Steamboat Willie" comes a Nendoroid of Mickey Mouse! This version features the black & white coloring of Mickey shown at the time of the film's release. While maintaining his appearance from that time, he's been brought down to adorable Nendoroid size. Using only black, white, and grey, the figure gives off a uniquely warm appearance. Mickey comes included with a smiling standard expression and a whistling expression, allowing you to recreate famous scenes of Mickey at the ship's wheel. The included ship's wheel can be rotated to allow for all kinds of posing options. The Nendoroid also features both long and short arm parts as well as standard and bent leg parts, allowing you to recreate a variety of poses. The stand base features a design based on a steamboat deck. Be sure to add him to your Walt Disney collection!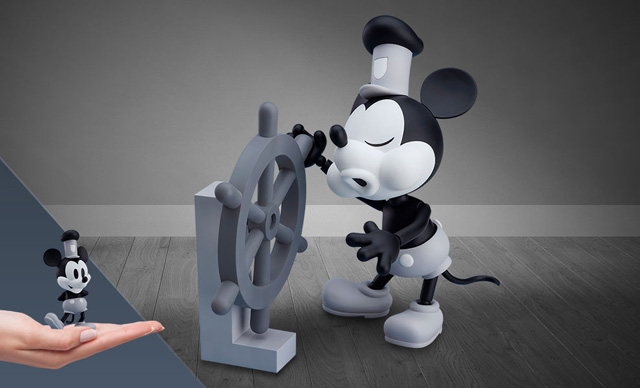 EBAY DEAL: Good Smile Nendoroid 475 +550 Disney Frozen – Elsa & Anna Set of 2, $181.50 Buy It Now + FREE SHIPPING!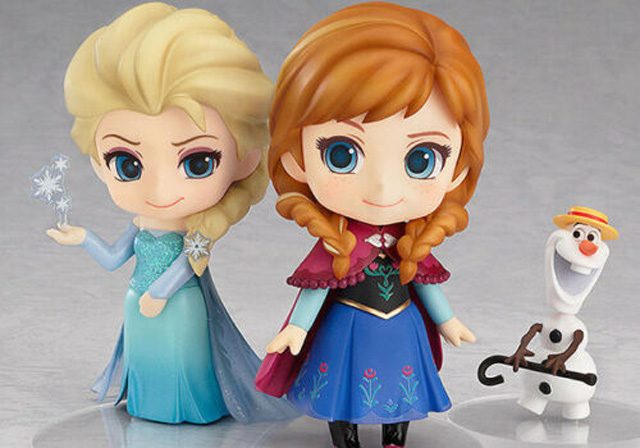 PCS Collectibles
Sideshow and Pop Culture Shock Collectibles present the Soundwave Classic Scale Statue, rising up in your Transformers collection. The Soundwave Classic Scale Statue stands 9.5" tall, ready to serve the Decepticon forces along with his ally Rumble. This loyal lieutenant to Megatron has cannons ready to fire while the smaller robotic raider causes an earthquake along the earth-covered Decepticon emblem base.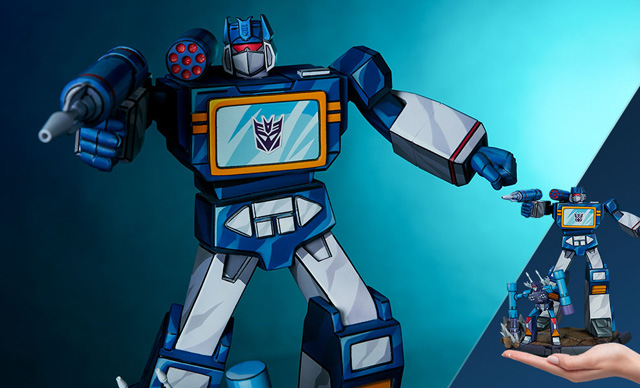 EBAY DEAL: Transformers Optimus Prime Classic Scale Statue PCS Pop Culture Shock, $169.95 Buy It Now!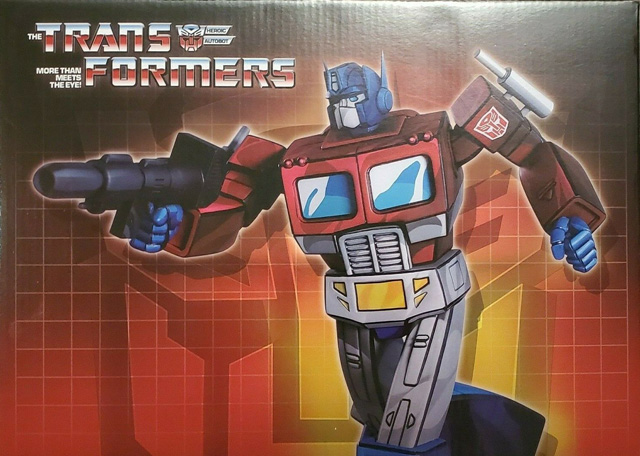 Hot Toys
Wands out, everyone! From the second installment of the Wizarding World series, Sideshow and Hot Toys are extremely thrilled to present sixth scale Collectible Figure of Newt Scamander (Special Edition) from Fantastic Beasts: The Crimes of Grindelwald!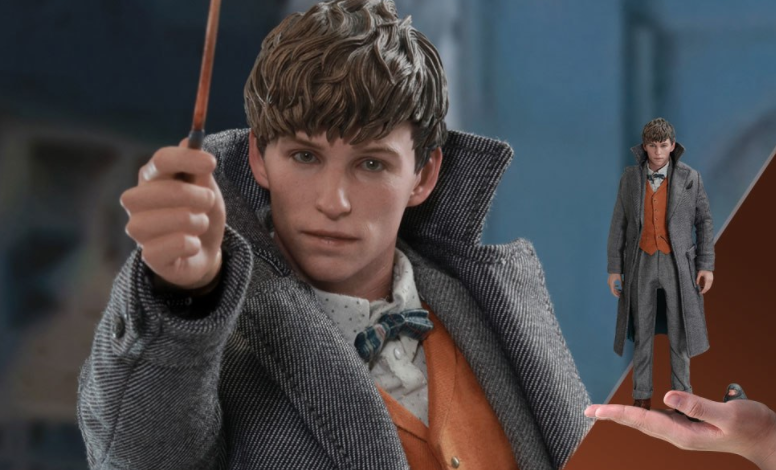 The highly-accurate Princess Leia collectible Star Wars figure is specially crafted based on the appearance of Leia Organa in Star Wars: Return of the Jedi. It features a stunning head sculpt with astonishing likeness and new hair sculpture, Leia's Endor outfit, a camouflage pattern poncho, helmet, blaster, watch, diorama accessories and an Endor themed figure base.

Inspired by the action-packed video game Marvel's Spider-Man, Sideshow and Hot Toys are thrilled to present the Spider-Man (Negative Suit) Sixth Scale Collectible Figure as an exclusive item only available in select markets! Within the game's massive collection of suits, Spider-Man's Negative Suit brings in more movement within the shade, implying the Negative Energy through the suit itself.

Sideshow and Hot Toys present the War Machine Sixth Scale Collectible Figure from Avengers: Endgame. Specially crafted in Diecast material, this true-to-movie collectible figure is beautifully designed with impressive detailing based on the appearance of Don Cheadle as James Rhodes/War Machine in Avengers: Endgame. The weaponized War Machine figure with highly noticeable visual upgrade features a newly painted helmeted head sculpt and a helmet head with LED light-up function, armor suits painted in grayish black and silver with white decals, LED light-up Arc Reactor on chest and repuslors on palms, an articulated back-mounted machine gun, and a specially designed movie themed figure stand!

Super 7
The Japanese box Skeletor 5.5-inch Vintage Figure. The packaging is based on an original Japanese prototype box that was created for MOTU in the 80's but never used. By the Power of Grayskull! Super7 is proud to present the MOTU Vintage Collection, the original Masters of the Universe action figures re-imagined to match the character designs from the animated cartoon!
Click here to purchase!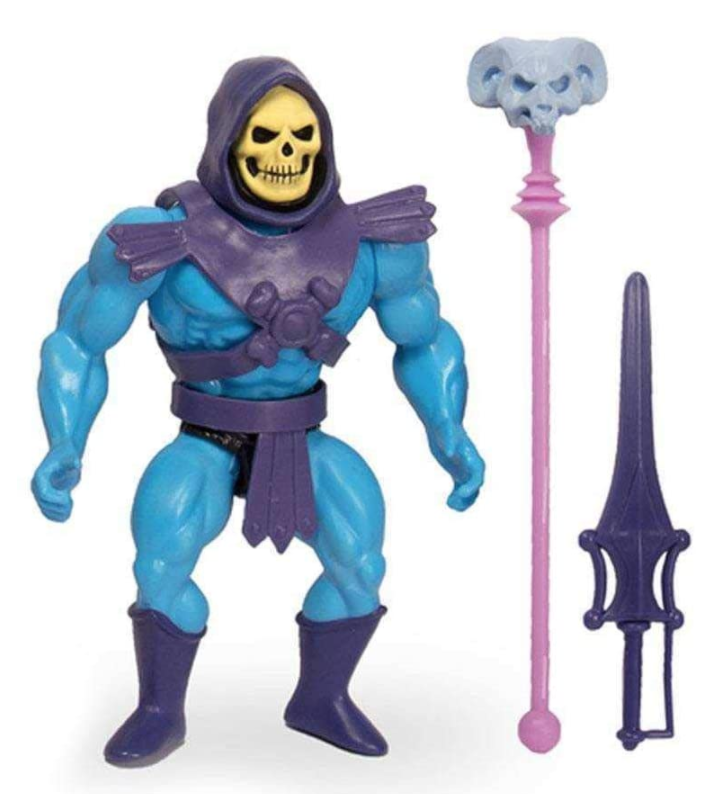 Action Figures from Back To The Future II by Super 7. Collect all your favorite movie characters in ReAction 3 3/4-inch tall with 5 points of articulation.
Click here to purchase!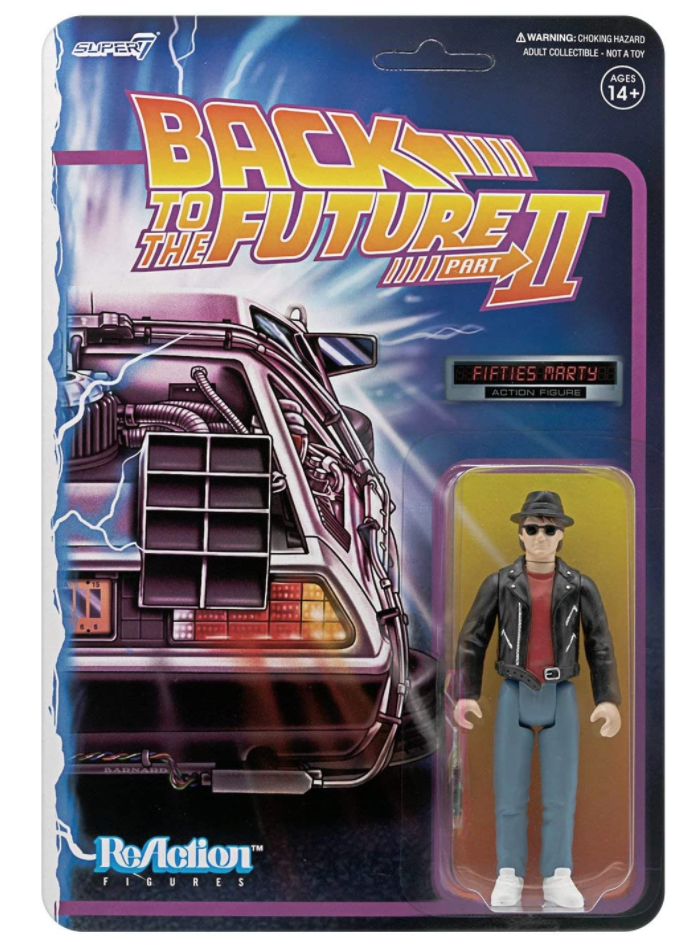 Loot Crate
From the 1920s to the 1950s, Universal Pictures redefined the golden age of horror cinema with their legendary lineup of monster movies. In the decades to follow, Dracula, The Mummy, Frankenstein, Creature from the Black Lagoon, The Wolfman and The Phantom of the Opera continue to frighten fans of these classic creatures. Now NECA and Universal Brand Development have teamed up to bring the Universal Monsters to your doorstep with the Universal Monsters Mask Series – a set of six limited-edition, collector quality, latex display masks that won't be available anywhere else. Each highly-detailed sculpted mask – sculpted by Mortar Heads the art of Mark Enright – is an homage to the Universal mini-monster figure collection from Remco, with packaging that follows the look of the classic Remco blister card fronts.
This monstrous series of limited-edition display masks include Creature from the Black Lagoon, The Phantom of the Opera, Frankenstein, and The Mummy. Subscribers to the first four masks in the series will receive The Wolfman and Dracula bonus masks for free – they will not be sold separately! The Universal Monsters Masks will begin shipping September of 2020, with each subsequent mask flying, swimming or slowly walking towards you on a monthly basis. Each crate will contain one mask and costs $49.99 plus shipping and handling.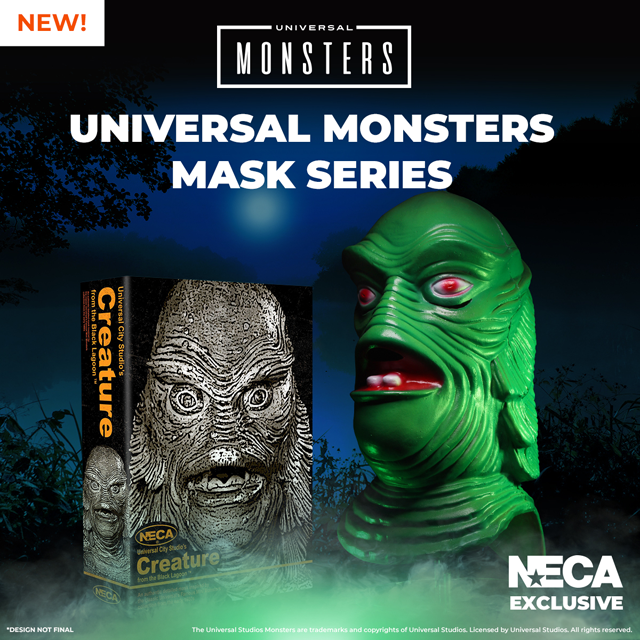 Wizards of the Coast
Out here, everything wants you dead. Gather your party and get ready for adventure… if you're bold enough. #MTGZendikar

Preorder Now – https://t.co/ViGx2mrP8l

Play early on @MTG_Arena starting September 17

Available everywhere September 25 pic.twitter.com/bqN9VX9DkA

— Magic: The Gathering (@wizards_magic) September 1, 2020
Click here to pre-order Zendikar Rising Draft Booster Box!
Click here to pre-order Zendikar Rising Bundle!
Click here to purchase Ikoria!
Click here to purchase Core 2021!
What do you think of CS Collectibles so far? Let us know in the comments below!