Behind every great movie is a great script. This is true of any narrative film, and it's surely something to be celebrated. In recent years, Jane Goldman is one screenwriter who has managed to have at least a small part in plenty of major blockbusters. In a time where plenty of big action movies fall flat during crowded summer seasons, this is becoming increasingly impressive. Often working in close conjunction with Matthew Vaughn, Goldman is most known for her screenplay adaptations of pre-existing properties — sometimes novels, but often comic books or graphic novels. She's got a natural talent for it, too. None of her films have been panned, and almost all of them have developed some sort of cult following in the years since their release. Jane Goldman's movies are definitely worthy of praise.
Kingsman: The Secret Service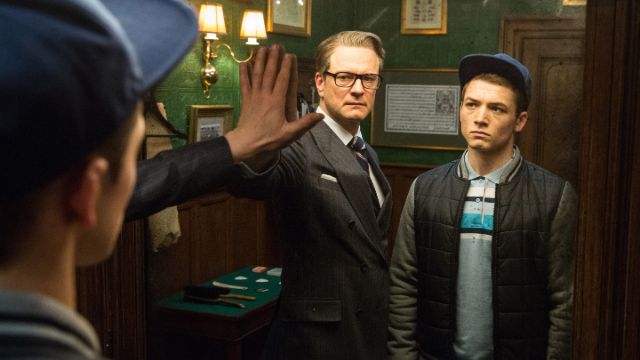 Based on the comic book by Mark Millar and Dave Gibbons, Matthew Vaughn's Kingsman: The Secret Service stars Colin Firth and Taron Egerton as a young man who gets caught up in an international secret organization called the Kingsman. Samuel L. Jackson and Michael Caine and even Mark Hamill get the chance to shine, as well, but one thing is for sure: Kingsman: The Secret Service is the ultimate alliance between Vaughn's flashy camerawork and Goldman's sharp scripts.
Purchase now on Amazon for $9.99.
X-Men: First Class
The first film to dare to softly reboot the X-Men film series, First Class was immediately acclaimed for its ability to contextualize the original trilogy of films and set the stage for a whole new series of films, as well. Goldman's script, written in conjunction with a few others, is as audacious as it is good, clean, and fun. First Class remains one of the best X-Men movies we've seen to date.
Purchase now on Amazon for $14.99.
Kick-Ass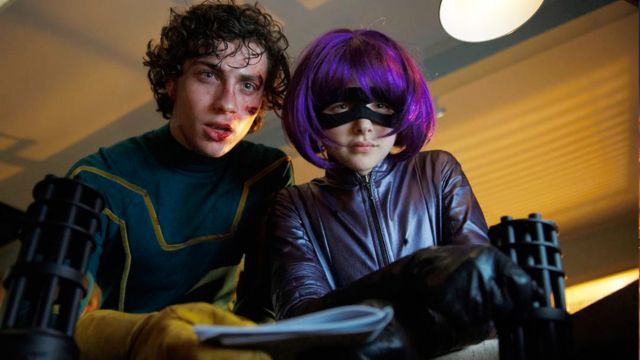 Another film directed by Matthew Vaughn and based off of a comic by Mark Millar, Kick-Ass was one of the first 21st-century superhero movies to deconstruct the genre as it simultaneously paid loving homage to it. Starring Aaron Taylor-Johnson and Chloe Grace Moretz in their breakout roles as well as Nicolas Cage in one of his strongest to date, the film is a total knockout from start to finish. She had nothing to do with the sequel's script, but it's worth checking out just the same.
Purchase now on Amazon for $9.99.
Stardust
Based on a novel by Neil Gaiman and (once again) directed by Matthew Vaughn, Stardust is a fantasy-adventure film starring Sienna Miller and Charlie Cox in one of their earliest roles — the two are bona fide stars today, but this wasn't the case back in 2007 when the film was released. Co-starring Robert De Niro and Claire Danes, among many others, the movie is pleasant and mystical and clever. It's a nice change of pace for Goldman, as well.
Purchase now on Amazon for $9.99.
The Debt
Directed by John Madden and starring Helen Mirren, The Debt is a 2010 remake of a 2007 foreign language hit. Jessica Chastain and Sam Worthington co-star, delivering relatively solid performances based on a script by Goldman and Vaughn. It could be considered more of a throwaway project compared to the rest of her work, but make no mistake — it's not bad.
Purchase now on Amazon for $9.99.
The Limehouse Golem
One of few films where Goldman worked entirely on her own, The Limehouse Golem is a small-scale UK horror-mystery based on a murder-mystery novel of the same name. Up-and-comer Olivia Cooke and the always-great Bill Nighy star in the film, which is probably Goldman's least-known project so far.
Purchase now on Amazon for $14.93.
Kingsman: The Golden Circle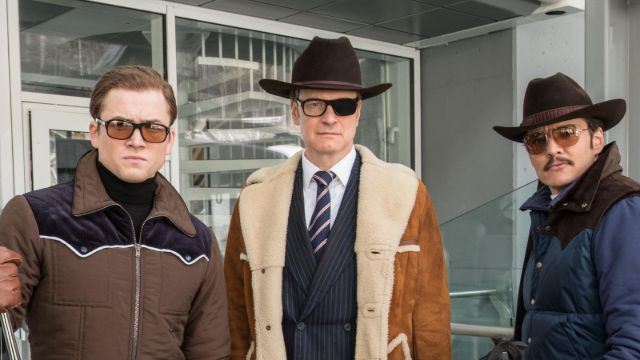 Considered by many to be a significant step down when compared to its predecessor, Kingsman: The Golden Circle sees Firth and Egerton's characters heading from the UK to the US. Tasked with aligning with America's secret spy organization, aptly named Statesman, the film sees some great performances from American actors like Channing Tatum and Julianne Moore in addition to the already solid British cast.
Purchase now on Amazon for $14.99.
Miss Peregrine's Home for Peculiar Children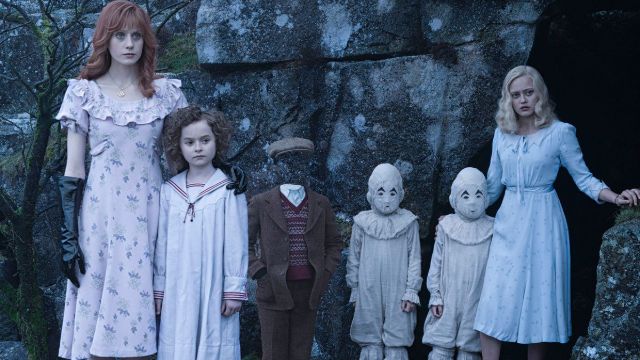 Tim Burton's output as of late pales in comparison to his 20th-century work — and that's not a joke about the typical aesthetic of his actors, either. The feature film adaptation of the novel Miss Peregrine's Home for Peculiar Children was met with okay reviews when it was released back in 2016, perhaps because Goldman managed to elevate Burton's film from so-so to better-than-expected.  Nevertheless, the movie did not make enough money and a sequel is not likely (even though there are plenty more books to go off of).
Purchase now on Amazon for $14.99.
The Woman in Black
A solid low-key horror film starring Daniel Radcliffe, The Woman in Black was a pleasant surprise when it was seemingly dropped in the middle of winter back in early 2012. Radcliffe was fresh off of the Harry Potter franchise, and this is the kind of role he needed at the time to differentiate himself from the part he will always be most known for. Goldman's script proved to be a great opportunity for him, and the two worked pretty well together.
Purchase now on Amazon for $12.99.
We are a participant in the Amazon Services LLC Associates Program, an affiliate advertising program designed to provide a means to earn fees by linking to Amazon.com and affiliated sites.