Demi Moore is a talented actress. About that there is no doubt. She is often touted as a member of the unofficial, so-called "Brat Pack" which helped define American film in the 1980s. Although she personally is on record as finding the name sort of condescending. Nonetheless, it captures the sense of the scene she broke into as a young actress. She capitalized in a small way on the genre of films that meditated on what it was like coming of age during the Reagan administration. Sometimes her work as an actress gets muddled beneath her personal life, which has been tabloid fodder for years. The minute dramas of her previous marriages to other superstars — Bruce Willis from 1987 to 2000 and Ashton Kutcher from 2005 to 2013 — were frequently made front-page stories.  She continued to make a name for herself into the 1990s and 2000s with a wider variety of roles. Moore starred in a handful of grittier and more explicit films. She even dipped her toe into voice acting for a while. After a few decades in the industry, her career has been nothing short of noteworthy. Here are her ten best films to date.
Ghost
(1990)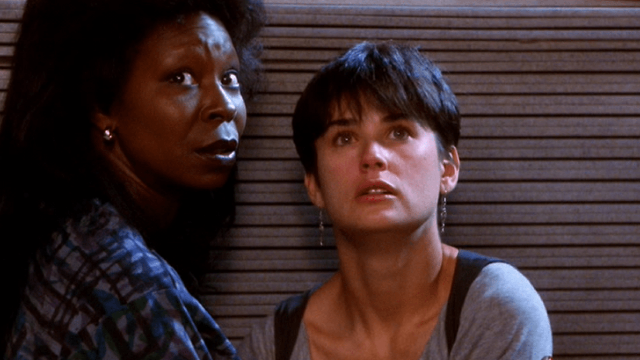 Today, Ghost is infamous for its pottery-making scene. Around that scene, however, is an equally campy but heartfelt story about love and loss. Moore plays Molly Jensen, an artist whose live-in boyfriend Sam Wheat (Patrick Swayze) is killed by mysterious circumstance. Sam attempts to reach beyond the grave to save her from her own gruesome fate. It is an undeniable classic, though it is somewhat cheesy, and can't be missed.
A Few Good Men
(1992)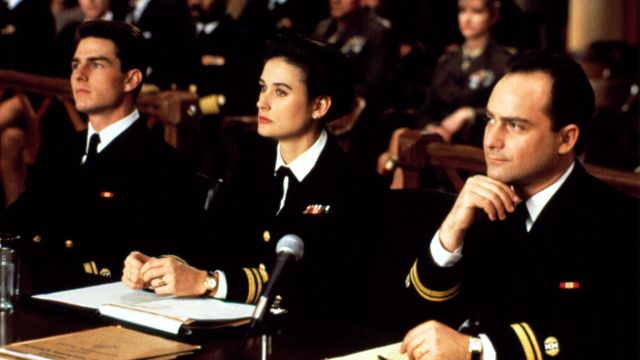 With A Few Good Men, Moore took on weightier content than in previous films. The film is written by Aaron Sorkin — creator of The West Wing — and directed by Rob Reiner,  the director of When Harry Met Sally… Two U.S. Marines are accused of killing a fellow Marine. The movie details their trial and the lawyers assigned to defend them. Moore, with Tom Cruise, play the two lawyers who butt heads on how best to handle the case. Also starring the likes of Jack Nicholson and Kevin Bacon, A Few Good Men is filled to the brim with powerful performances.
Beavis and Butt-Head Do America
(1996)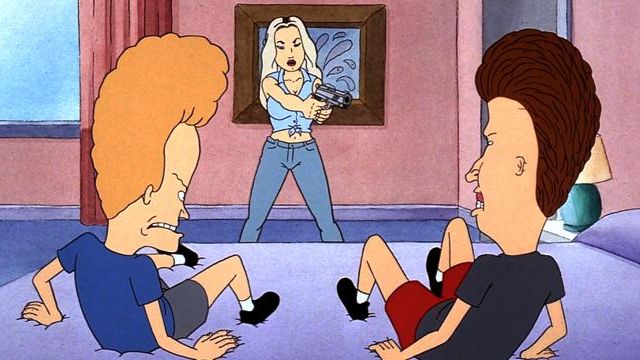 A feature-length film entry in a popular cartoon sitcom is a grand tradition. The Simpsons has its own movie. South Park has one as well. Spongebob Squarepants has two. Mike Judge's classic Beavis and Butt-Head is no different. In the film, the eponymous duo of slackers (both voiced by Judge) wake up to find they are living in their own personal nightmare: their television has been stolen. As a result, they embark on an adventure across the United States. Along the way, they meet Dallas and Muddy Grimes — who are voiced by then-real-life couple Moore and Bruce Willis, respectively. It is a must-watch for any fan of Beavis and Butt-Head in particular or Mike Judge in general.
The Hunchback of Notre Dame
(1996)
For Moore, 1996 was indeed the "year of the toon" as she lent her voice to two different animated films. In the now-classic Disney film The Hunchback of Notre Dame, Moore plays Esmeralda, a street-smart gypsy who befriends the titular deformed bellringer of the beautiful Parisian cathedral. The film features typically beautiful animation and because it is based on the novel by Victor Hugo — author of Les Miserables — it is one of the darkest in the Disney canon.
Margin Call
(2011)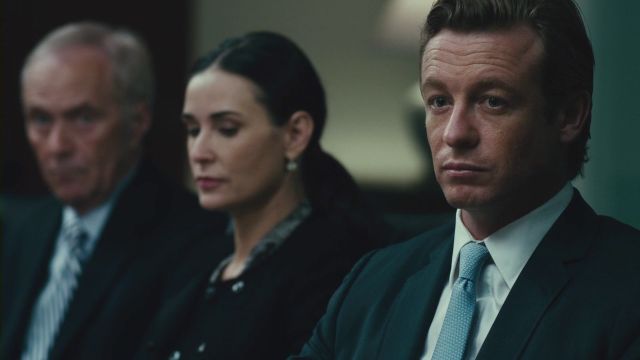 Like the film The Big Short which succeeded it — and gained more notoriety — Margin Call attempts to turn the complex mess of the 2007-08 financial crisis and give some of its characters a digestible narrative. Moore — with Zachary Quinto, Paul Bettany, and Jeremy Irons, among others — play a group of mostly-self-interested employees of an investment firm who, upon learning news of the impending financial disaster, look to mitigate the damage. It was lauded by critics at the time of its release but has been unfortunately somewhat forgotten.
St. Elmo's Fire
(1985)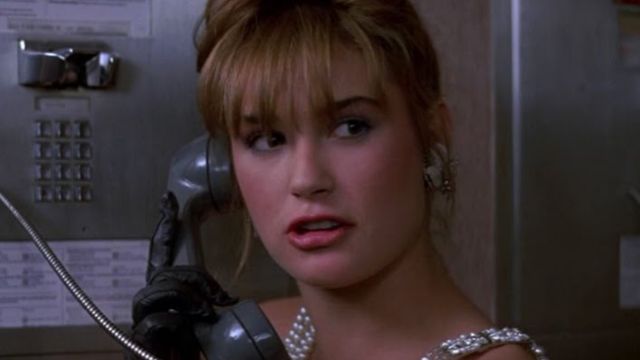 St. Elmo's Fire — named for the bar where the characters hangout — is a prototypical post-grad movie. The ensemble of characters — played by Moore, Judd Nelson, Emilio Estevez, Ally Sheedy, Andie MacDowell, Rob Lowe, and others — all struggle to cope with the transition to adulthood from the comfort of student life. The group epitomizes the young professionals or "yuppies" of the 1980s and is noteworthy for that reason.
Indecent Proposal
(1993)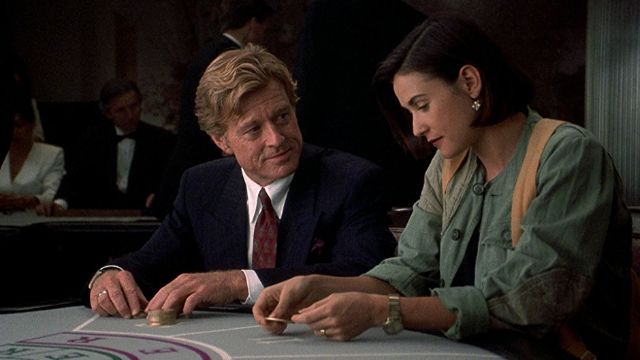 Following A Few Good Men, Indecent Proposal was another in a series of grittier films by Moore. In the film, her character Diane is married to her high school sweetheart David Murphy (Woody Harrelson). They lose a significant amount of money gambling in Las Vegas but meet a very wealthy man named John Gage (Robert Redford). He offers the couple one million dollars to spend one night with Diane. Seeing no other option, they accept, which throws Diane and David's relationship into chaos. Opinions were at the time and continue to be mixed about the film, but it made quite a pretty penny at the box office.
G.I. Jane
(1997)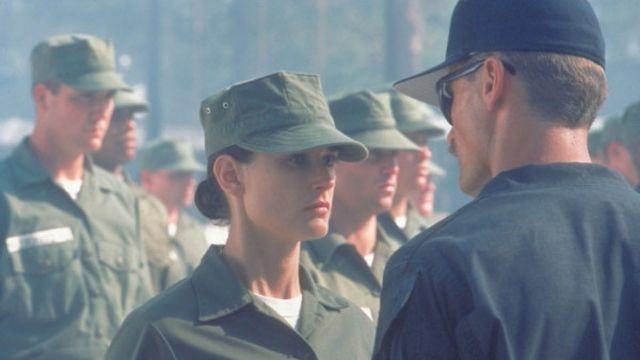 G.I. Jane is one a few films in which Moore starred and also served as a producer. She plays protagonist Lieutenant Jordan O'Neil, a military analyst chosen to be the test subject for a program which integrates women fully into the Navy. O'Neil must overcome a lot of adversity both during the training and from the media. It is an uncharacteristic role choice for Moore, but that was by design. G.I. Jane features one of her most committed performances to date.
About Last Night…
(1986)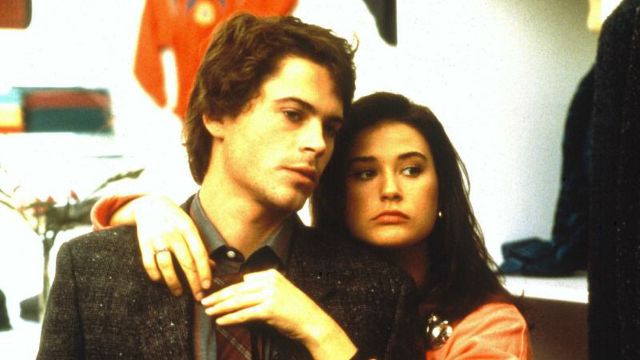 If St. Elmo's Fire wasn't enough, About Last Night… solidified Moore's "Brat Pack" bona-fides. She plays Debbie Sullivan and the film documents the ups and downs of her relationship with Danny Martin (Rob Lowe) following a one-night stand they share. The film also stars James Belushi and Elizabeth Perkins. About Last Night… performed well at the box office in addition to being well-liked by critics.
Charlie's Angels: Full Throttle
(2003)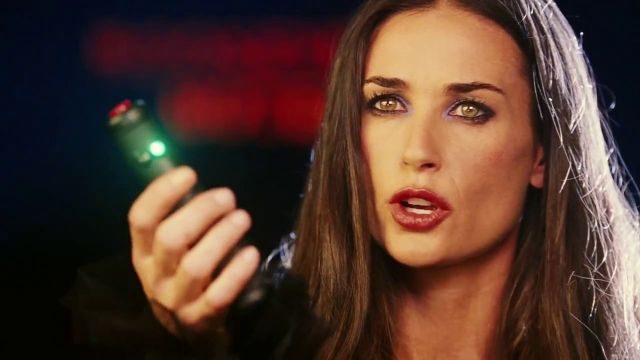 The sequel to the film reboot of Charlie's Angels features the same trio as the first film, played by Drew Barrymore, Lucy Liu and Cameron Diaz. They return for another secret mission, this time for the Department of Justice. Moore plays Madison Lee, a former member of the "Angels" herself, who accompanies the trio on their mission. It was not particularly well-received by critics but is a nonetheless light and enjoyable action comedy.
We are a participant in the Amazon Services LLC Associates Program, an affiliate advertising program designed to provide a means to earn fees by linking to Amazon.com and affiliated sites.