MultiVersus' Season 2 is just about to begin and Player First Games is already giving a small preview of what's to come. Marvin the Martian will be just one the playable characters coming to the platform fighter, alongside a map themed around Game of Thrones.
The studio didn't reveal much about the Looney Tunes character, only that more would be revealed "soon." Marvin will be the third Looney Tunes character behind Bugs Bunny and Taz. Player First Games also noted that he will be just "one of the new characters," meaning that, like Season 1, Season 2 will have multiple new combatants.
RELATED: Black Adam Joins MultiVersus With Space Jam Cosmetics and More
The team did show more of the Game of Thrones map. Although it also doesn't have a release date, it will have hazards that players might "expect from the land of Westeros" and a remix of the Game of Thrones theme music. This new composition dynamically changes depending on what is happening in the match, too.
RELATED: Datamined MultiVersus Audio Points to Joker Announcer Pack From Mark Hamill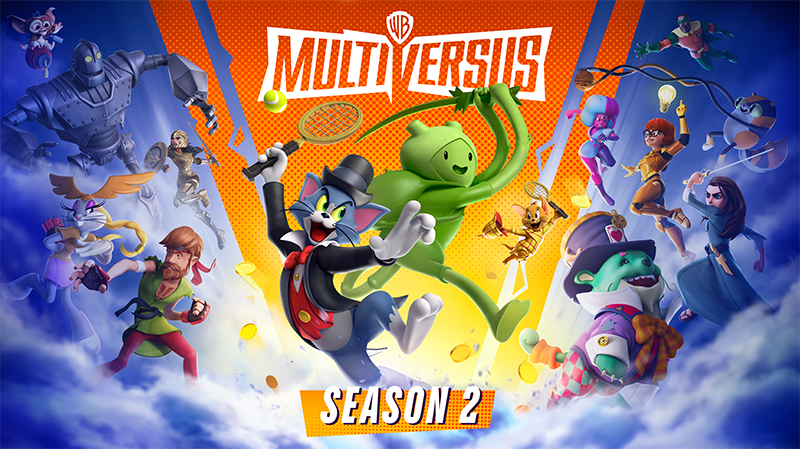 Season 2 will also bring forth a new battle pass with more character variants, skins, ringouts, badges, profile icons, banners, taunts, and more. Some of these, like Astronaut Velma, Maestro Bugs, and Arya Yawn, can be found in the season's key art. Samurai Batman, Evil Morty, and Fern Finn will be in the shop, as well.  A "Happy Birday, Tweety" ringout will even be available in the game on November 21 to celebrate Tweety's 80th anniversary.
The studio is also promising network improvements that will lead to better stability and latency. These upgrades are also "just the beginning" since more network enhancements are coming in the future.