As promised, Ubisoft took the full veil off Assassin's Creed Mirage, the imminent entry in the long-running series. The debut trailer shows a young Basim, a crucial character in Assassin's Creed Valhalla, in Baghdad. The game is releasing on PlayStation 4, PlayStation 5, Xbox One, Xbox Series X|S, and PC in 2023 for $49.99.
RELATED: Assassin's Creed Valhalla Explainer Video Breaks Down Upcoming Free Roguelite Mode
The pre-rendered cinematic trailer takes viewers through Basim's journey from street thief to master assassin and takes place 20 years before Valhalla. Narrative Director Sarah Beaulieu noted it would be narrative driven and go back to the action adventure roots of the series. It'll have famous people from the era and will star actor Shohreh Aghdashloo as Roshan, Basim's mentor.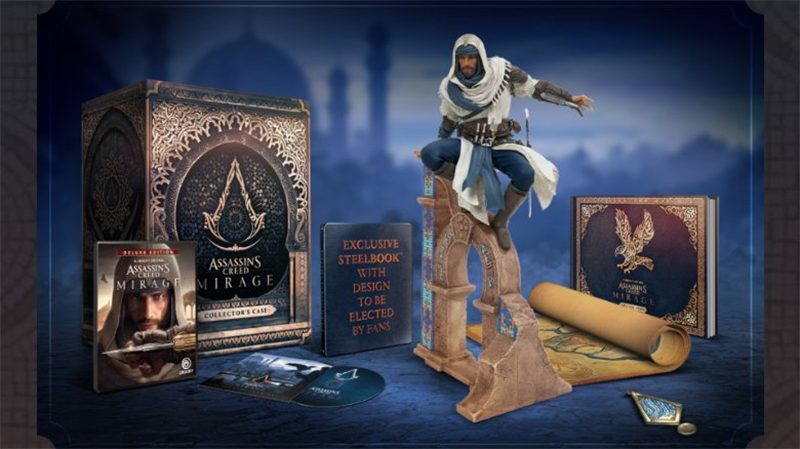 There are also two other special versions. The $59.99 version will have the game and a deluxe pack. The $149.99 bundle with have the game, deluxe pack, a Basim figurine, a replica of his brooch, and a steelbook. Pre-ordering unlocks the Forty Thieves DLC mission.
RELATED: Report: Next Assassin's Creed Was Ubisoft's Delayed Mystery Title
While this is an official reveal, not much of it is actually a surprise. The game was first reported on back in February and only more reports started dropping since then. After another report and a leak showing official artwork, Ubisoft went to Twitter to confirm its existence. Two more reports also happened after the confirmation, revealing the rest of Ubisoft Assassin's Creed-related slate for the Ubisoft Forward event.