Assassin's Creed Mirage was all but confirmed thanks to multiple leaks and reports. And now Ubisoft has just made it official. The company just revealed Assassin's Creed Mirage with some concept art, saying more will come during its Ubisoft Forward event at noon PT on September 10.
Assassin's Creed Mirage is the next Assassin's Creed game.

We can't wait to tell you more on September 10 at Ubisoft Forward: 9PM CEST | 12PM PT. #AssassinsCreed pic.twitter.com/92LoEcrrWs

— Assassin's Creed (@assassinscreed) September 1, 2022
The announcement tweet doesn't contain any more information, but the image does appear to back up the reports that it will be set in the Middle East. Such reports have been clear that it will take place in Baghdad in the ninth century and star Valhalla's Basim.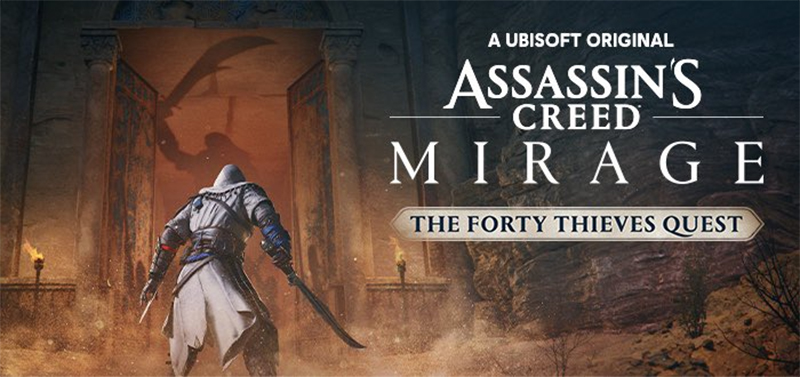 It wasn't clear that Ubisoft was planning to reveal Mirage before the Forward event. The first report of the game broke in February and then came up again in July when it was allegedly internally delayed to spring 2023. Another report popped up earlier this week with much of the same information. However, the final leak was the most damning, as key art for its DLC leaked and was rampantly shared online. Many of those images were taken down, but it showed a character in a Middle Eastern setting and was called The Forty Thieves Quest, likely a reference to the folk tale "Ali Baba and the Forty Thieves." Local folk tales often make their ways into Ubisoft games, after all.
RELATED: Assassin's Creed Valhalla Explainer Video Breaks Down Upcoming Free Roguelite Mode
That's not the only Assassin's Creed rumor, as there have been reports and loose talk around a remaster or remake of the first entry (given enhanced images of the first game and a new logo), a crossover quest between Origins and Odyssey (as hinted at by a voice actor), and a Japanese setting for Assassin's Creed Infinity, the upcoming live-service game. Confirmation or lack thereof will likely come at the Ubisoft Forward event or the Assassin's Creed stream in September.
MORE: The Last of Us Part I Review: A Classic That Has Endured and Survived