While you might recognize her first and foremost from Sam Raimi's Spider-Man trilogy, Kirsten Dunst is capable of a whole lot more than just the damsel-in-distress role that she's most recognized for. As a matter of fact, Dunst has starred in plenty of empowering and captivating roles in the years before and after her turn as Mary Jane. Dunst is a great actress, a star who proves to be one of the strongest talents working today. From her earliest roles to her more recent ones, Dunst has played women who refuse to be defined by conventional traits. Whether she's doing a drama or a dark comedy, a horror film or a romantic one, Dunst's stoic and reserved personas leave the audience captivated to no end. She's certainly an actress to be praised and celebrated, especially when it comes to her best roles.
Melancholia
Perhaps Lars von Trier's most accessible film, Melancholia stars Kirsten Dunst as a bride on the verge of a breakdown as the world around her inches closer and closer to the end. It's a beautiful character study, focusing mainly on the tumultuous relationship between Dunst's character and her sister. It's Lars von Trier's magnum opus and Kirsten Dunst's strongest performance to date.
Purchase now on Amazon for $11.79.
The Virgin Suicides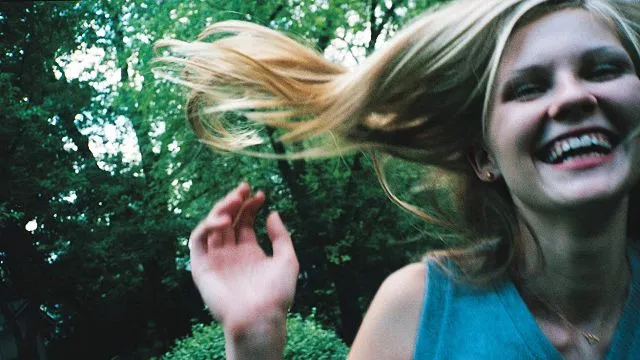 The first film Dunst collaborated with writer/director Sofia Coppola on, The Virgin Suicides comes from the book of the same name — it's a dramatic and dreamlike story that follows five sisters kept under strict rules at the hands of their religious and conservative parents. Dunst spearheads the movie as the sister in control, the one who seems to enable her sisters and allows them to get into trouble. It's one of the earliest indications of the talent contained within Dunst.
Purchase now on Amazon for $12.99.
Fargo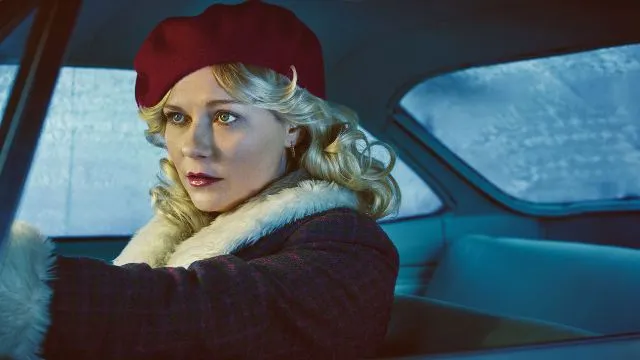 Many consider the second installment of the television series Fargo (based on the Coen Brothers film of the same name) to be the best, thanks in part to great performances from Dunst and her real-life partner Jesse Plemons. The two play a couple in way over their head after accidentally causing a death. Fargo proves to be a fascinating look at human morality and revenge, and this second installment is no exception. Dunst is exceptional here.
Purchase now on Amazon for $14.94.
Eternal Sunshine of the Spotless Mind
Following Being John Malkovich and Adaptation., the world was anxious to see what screenwriter Charlie Kaufman would do next. Turns out, that next project was Eternal Sunshine of the Spotless Mind. Starring Jim Carrey and Kate Winslet, Kirsten Dunst does a fantastic job in her supporting role — she plays Mary, a woman who finds herself involved in a love triangle. The movie is uniquely mind-bending, and Dunst is part of what makes it so unique.
Purchase now on Amazon for $8.99.
The Beguiled
The most recent film on the list, The Beguiled marks the third collaboration between Sofia Coppola and Kirsten Dunst. While some might call it a remake of the Clint Eastwood movie from the early 70s, Coppola and Dunst would insist that it's actually an alternate take on the original source material: a book by Thomas Cullinan. Like The Virgin Suicides, Dunst plays a leading lady — this time, instead of an older sister, she's a teacher in charge of five female students who face an unexpected visitor in the midst of the Civil War.
Purchase now on Amazon for $9.99.
Marie Antoinette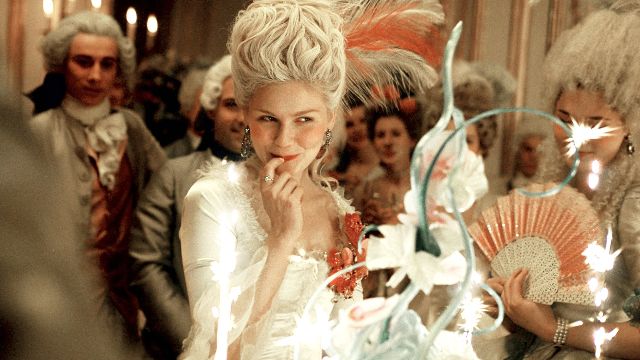 A retelling of France's infamous and unfortunate queen, Sofia Coppola's sophomore Dunst collaboration is perhaps her most misunderstood. Her unique style is perfect for this unique queen, and Dunst's one-of-a-kind talent fits Antoinette's mold to a T. The film is as devastating and passionate and flawed as any human being, proving to be one of the most interesting biopics and most important Dunst roles so far.
Purchase now on Amazon for $8.99.
Drop Dead Gorgeous
Speaking of misunderstood: You might not remember the film Drop Dead Gorgeous, but it remains one of Dunst's best roles despite being one of her most poorly-received films. It's an irreverent satire, a clever spoof, and ultimately a lot of fun — mainly due to Dunst's leading role as Amber Atkins, a contestant in a small-town beauty pageant that turns deadly.
Purchase now on Amazon for $9.99.
Hidden Figures
One of 2016's most beloved Oscar-season hits, Hidden Figures is very much the story of three black women who defied all odds to become some of NASA's most valuable assets. Kirsten Dunst is in a supporting role here, allowing the three main actresses to rightfully shine, but her talent is often too large to be subdued. She adds an extra bit of emphasis to each scene she's in, really nailing the part to the fullest extent.
Purchase now on Amazon for $9.99.
Interview with the Vampire
Dunst started acting at a young age, so Interview with a Vampire came a few years into her career despite her being a young teen here. It's based on a popular novel, so the actors probably had a little bit of extra help when it came to developing their characters, but Dunst's performance proved to be good enough to earn her some pretty prestigious nominations after the film's release. Tom Cruise is pretty great here, too.
Purchase now on Amazon for $4.99.
Midnight Special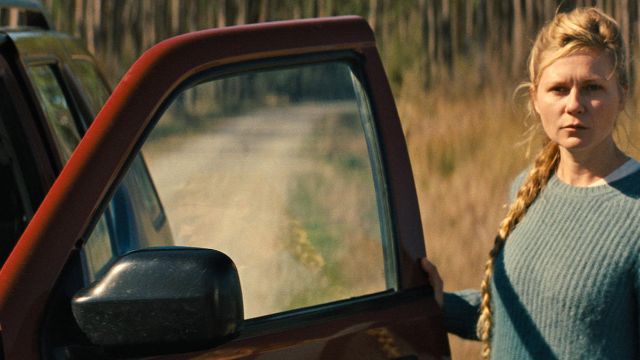 From Jeff Nichols, the filmmaker behind such great dramas as Mud and Shotgun Stories comes Midnight Special — an excellent science fiction vehicle for Adam Driver and Michael Shannon, to be sure, but Kirsten Dunst as well. Despite its performances, the movie never goes beyond good to reach greatness, but Dunst and the rest of her costars are still giving it their all. It's part 80s-flashback, part moody drama, but one thing is certain: Dunst is doing a great job.
Purchase now on Amazon for $7.99.
We are a participant in the Amazon Services LLC Associates Program, an affiliate advertising program designed to provide a means to earn fees by linking to Amazon.com and affiliated sites.