Strange happenings abound in a small German town in Dark. When two children go missing, four families will have to work together to uncover the mystery — and the supernatural events affecting them. If you're wondering how to watch Dark on Netflix, here are some methods to do so.
Where to Watch Dark Season 3
Good news! You and your family can enjoy not only Dark but everything Netflix has to offer. With Netflix, there are no extra costs and no contracts. Watch from your smartphone, tablet, smart TV, laptop, or streaming device. Plans range from $6.99 to $19.99 a month, making it easy to pick an option that gives you access to hit TV shows, movies, documentaries, and more. 
RELATED: Barbarian Director Zach Cregger Gives Update on Writing Next Horror Movie
How Many Episodes Are in Dark Season 3?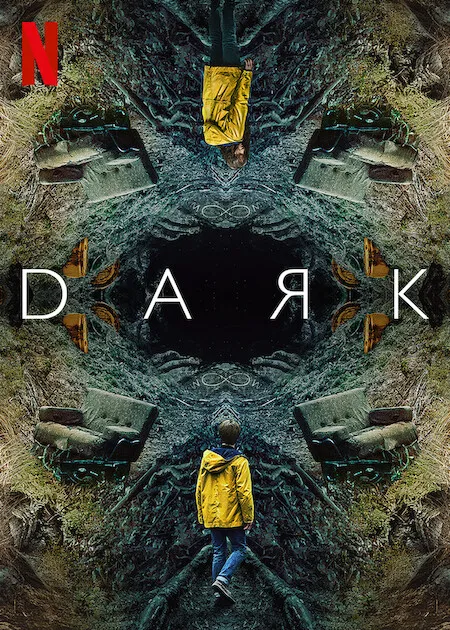 There are eight episodes in Dark season three. Each episode lasts 60-70 minutes on average. You can check the complete list of Dark episodes and their scheduled date release here below.
Season Three
"Deja-vu": June 27, 2020
"The Survivors": June 27, 2020
"Adam and Eva": June 27, 2020
"The Origin": June 27, 2020
"Life and Death": June 27, 2020
"Light and Shadow": June 27, 2020
"Between the Time": June 27, 2020
"The Paradise": June 27, 2020
Previous Seasons
Season Two: June 2019
Season One: December 2017
What Are the Critics Saying About Dark Season 3?
Dark received a 95% from critics and a 94% from audience viewers. Reviews are mostly positive, with many viewers agreeing the series is a binge-worthy experience. Audiences enjoyed the great acting, excellent pacing of plotlines, and well-done cinematography that all come together into a fun watch.
"While Dark's final season does not deliver on every single thread, it does provide an overall great culmination to the story." – Kshitij Rawat, The Indian Express
"Watching Dark's third and final season is like clutching the hand of a person who's dangling from a helicopter over a vast canyon — you're just holding on for dear life, desperate to maintain your grip on the wild situation." – Nick Schager, The Daily Beast
RELATED: Trap: M. Night Shyamalan's New Movie Gets Release Date
Is Dark Season 3 Suitable for Kids?
Dark is rated TV-MA, which is suitable for viewers ages 17+. The series contains moderate depictions of sex and nudity, violence and gore, alcohol and drugs, and frightening or intense scenes. It also contains mild profanity.
How Can I Watch Dark Season 3 in Its Original Language?
Dark is originally in German. In order to watch Dark in its original language, set language settings to German with English subtitles from the menu options of your streaming device.