After a virus wipes out most of humanity, two siblings must search for safety in The Rain. On their journey, they'll join up with a group of other young survivors, and together seek out the answers to what really happened. If you're wondering how to watch The Rain on Netflix, here are some methods to do so.
Where to Watch The Rain Season 3
Good news! You and your family can enjoy not only The Rain but everything Netflix has to offer. With Netflix, there are no extra costs and no contracts. Watch from your smartphone, tablet, smart TV, laptop, or streaming device. Plans range from $6.99 to $19.99 a month, making it easy to pick an option that gives you access to hit TV shows, movies, documentaries, and more. 
RELATED: Shadow & Bone Season 2 Trailer Pits Alina Against Kirigan
How Many Episodes Are in The Rain Season 3?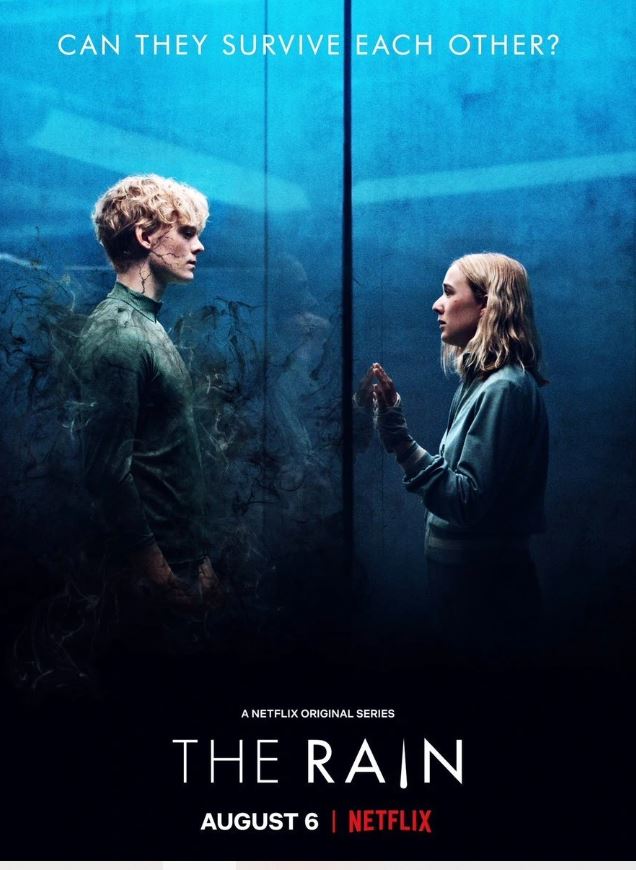 There are six episodes in The Rain season three. Each episode lasts 45-50 minutes on average. You can check the complete list of The Rain episodes and their scheduled date release here below.
Season Three
"Don't Give Up": August 6, 2020
"Never Let Go": August 6, 2020
"Stay Strong": August 6, 2020
"Be the Change You Want in the World": August 6, 2020
"Love Yourself": August 6, 2020
"And This Too Shall Pass": August 6, 2020
Previous Seasons
Season Two: May 2019
Season One: May 2018
What Are the Critics Saying About The Rain Season 3?
The Rain received a 49% from audience viewers. Reviews were mixed, with many finding the third season to be poorly done and with unfortunate timing to real-world events. However, others found the series to offer a unique twist on the apocalypse genre. Viewers also recommend watching the show in its original language, citing the dub as laughable at best.
"What started off as something worth watching for its good elements has succumbed to painful, plain boredom. Despite the occasional decent performance, this is a disappointingly forgettable story." – Charles Ceates, Culture Vultures
"The virus plot hardly matters. It's where the characters end up and why; providing a fruitful ending rather than one based on significant action-led events." – Daniel Hart, Ready Steady Cut
RELATED: The Last of Us Episode 6 Recap, Theories, and Thoughts
Is The Rain Season 3 Suitable for Kids?
The Rain is rated TV-MA, which is suitable for viewers ages 17+. The series contains moderate depictions of sex and nudity, violence and gore, profanity, and frightening or intense scenes. It also contains mild depictions of alcohol and drugs.
How Can I Watch The Rain Season 3 in Its Original Language?
The Rain is originally in Danish. In order to watch The Rain in its original language, set language settings to Danish with English subtitles from the menu options of your streaming device.