Based on the books of the same name, it's up to three teens to band together and battle the world of ghosts in Lockwood & Co. Working as paranormal detectives, they'll end up uncovering a conspiracy greater than they can imagine. If you're wondering how to watch Lockwood & Co. on Netflix, here are some methods to do so.
Where to Watch Lockwood & Co.
Good news! You and your family can enjoy not only Lockwood & Co. but everything Netflix has to offer. With Netflix, there are no extra costs and no contracts. Watch from your smartphone, tablet, smart TV, laptop, or streaming device. Plans range from $6.99 to $19.99 a month, making it easy to pick an option that gives you access to hit TV shows, movies, documentaries, and more. 
RELATED: Stranger Things Season 5 Filming Update Given by Noah Schnapp
How Many Episodes Are in Lockwood & Co.?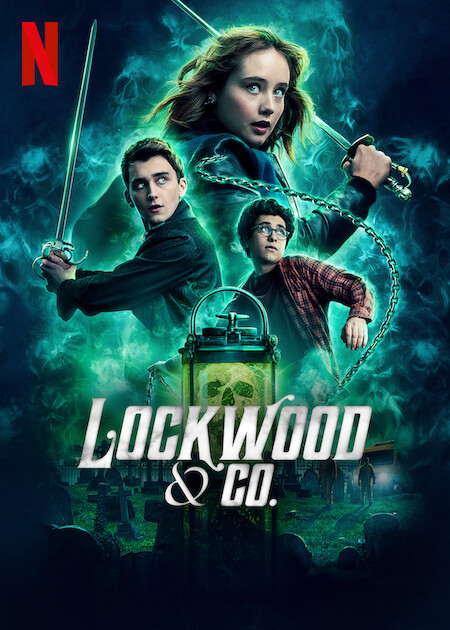 There are eight episodes in Lockwood & Co. Each episode lasts 45 minutes on average. You can check the complete list of Lockwood & Co. episodes and their scheduled date release here below.
"This Will Be Us": January 27, 2023
"Let Go of Me": January 27, 2023
"Doubt Thou the Stars": January 27, 2023
"Sweet Dreams": January 27, 2023
"Death Is Coming": January 27, 2023
"You Never Asked": January 27, 2023
"Mesmerised": January 27, 2023
"Not the Eternal": January 27, 2023
What Are the Critics Saying About Lockwood & Co.?
Lockwood & Co. received a 90% from critics and a 94% from audience viewers. While some viewers felt the show could have been a little more adventurous, most agree the series offers a great cast of characters, a fun plot, and a dynamic world. If you're a fan of the original book series, this is worth a look.
"Well-cast and solidly executed, Lockwood & Co. achieves what it set out to be: a binge-worthy YA adventure." – Alison Lanier, Pajiba
"None of this impressive world-building, character development, and storytelling would work, though, if it wasn't for the consistently intelligent, wryly funny dialogue." – Boyd Hilton, Empire Magazine
RELATED: Paper Girls Canceled at Amazon Prime After First Season
Is Lockwood & Co. Suitable for Kids?
Lockwood & Co. is rated TV-14, which is suitable for viewers over the age of 14. The series contains moderate depictions of violence, gore, and frightening or intense scenes. It also contains mild depictions of profanity, alcohol, and drugs.