When the creatures of the Museum of Natural History come alive at night, it's up to Ridley to keep them safe! Ridley Jones takes you on an adventure filled with treasures, dinosaurs, and more. If you're wondering how to watch Ridley Jones on Netflix, here are some methods to do so.
Where to Watch Ridley Jones Season 4
Good news! You and your family can enjoy not only Ridley Jones but everything Netflix has to offer. With Netflix, there are no extra costs and no contracts. Watch from your smartphone, tablet, smart TV, laptop, or streaming device. Plans range from $6.99 to $19.99 a month, making it easy to pick an option that gives you access to hit TV shows, movies, documentaries, and more. 
RELATED: Marvel's Moon Girl and Devil Dinosaur Trailer Sets Up an Unlikely Friendship
How Many Episodes Are in Ridley Jones Season 4?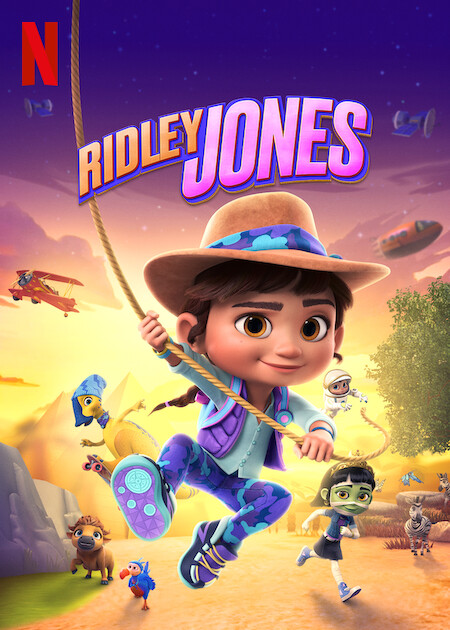 There are five episodes in Ridley Jones season four. Each episode lasts 25-30 minutes on average. You can check the complete list of Ridley Jones episodes and their scheduled date release here below.
Season Four
"Museum Misunderstanding/Nuki Finds a Home": August 22, 2022
"All Ismat's Eve/Dastardly Derples": August 22, 2022
"The Termite-ator/Birds of Paradise": August 22, 2022
"Escape Tomb/Dante the Daredevil": August 22, 2022
"Heart of the Museum": August 22, 2022
Previous Seasons
Season Three: February 2022
Season Two: November 2021
Season One: July 2021
What Are the Critics Saying About Ridley Jones Season 4?
Ridley Jones has no official critic reviews. IMDB rates the series a 4.9/10 based on audience scores. While parents (and kids) enjoyed the similar themes to Indiana Jones and Night at the Museum, many found the animation style dragged down the series. Other parents also found the series to be a little too mature for very young audiences despite its TV-Y rating.
"You can expect that your preschoolers will be met with tons of imaginative fun and adventures that anyone might want to take." – Kristin Smith, Plugged In
"Grown-ups will appreciate that Ridley is an extremely good role model who admits when she makes mistakes and takes responsibility for her actions." – Ashley Moulton, Common Sense Media
RELATED: Exclusive SuperKitties Music Video Introduces the Fearless Felines
Is Ridley Jones Season 4 Suitable for Kids?
Ridley Jones is rated TV-Y, which is suitable for all viewers including children under the age of 7. Parental supervision is recommended for very young viewers.