Go on an adventure with James the bubble boy and his friends in Oddballs. Together, they'll figure out the mysteries behind everything that annoys them, making for a silly and fun journey. The show is based on the original YouTube channel series of a similar name. If you're wondering how to watch Oddballs on Netflix, here are some methods to do so.
Where to Watch Oddballs
Good news! You and your family can enjoy not only Oddballs but everything Netflix has to offer. With Netflix, there are no extra costs and no contracts. Watch from your smartphone, tablet, smart TV, laptop, or streaming device. Plans range from $6.99 to $19.99 a month, making it easy to pick an option that gives you access to hit TV shows, movies, documentaries, and more. 
RELATED: Marvel's Moon Girl and Devil Dinosaur Trailer Sets Up an Unlikely Friendship
How Many Episodes Are in Oddballs?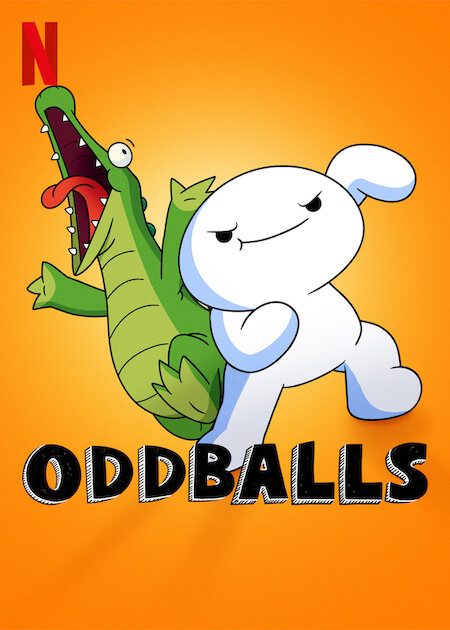 There are 12 episodes in Oddballs. Each episode lasts 20 minutes on average. You can check the complete list of Oddballs episodes and their scheduled date release here below.
"Raising Toasty": October 7, 2022
"Breaking and Entering": October 7, 2022
"Wanted Dead or a Fly": October 7, 2022
"Line Cutters": October 7, 2022
"Boy with 2 Brains": October 7, 2022
"Emo like the Wolfstank": October 7, 2022
"Behind Frenemy Lines": October 7, 2022
"Pillow Fight Club": October 7, 2022
"Grandma's Boy": October 7, 2022
"Blood Excuse": October 7, 2022
"Almost Home Alone": October 7, 2022
"Nugget Nonsense": October 7, 2022
What Are the Critics Saying About Oddballs?
Oddballs received an 83% from audience viewers. Most audiences agree the show has a great sense of humor, making it an entertaining watch. They warn, however, that while the show has a TV-Y7 rating, its subject matter is geared more toward older children.
"Oddballs is a boring and unfunny show with lackluster animation and unlikeable characters — one of the worst Netflix originals to date." – Joey Rambles, Cultured Vultures
"Created entirely during lockdown, this animated kids show is amusing, well-animated, and full of enjoyable segments that both adults and kids can enjoy." – Greg Wheeler, The Review Geek
RELATED: Exclusive SuperKitties Music Video Introduces the Fearless Felines
Is Oddballs Suitable for Kids?
Oddballs is rated TV-Y7, which is suitable for younger children with parental supervision, and all viewers over the age of 7. The series contains moderate depictions of violence and gore and mild depictions of frightening or intense scenes and profanity that may not be suitable for very young viewers.