When two teens accidentally create a fake ID empire, they'll be in over their heads in Fakes. Can these two make the most out of a booming business, or will they get dragged into a life of crime? If you're wondering how to watch Fakes on Netflix, here are some methods to do so.
Where to Watch Fakes
Good news! You and your family can enjoy not only Fakes but everything Netflix has to offer. With Netflix, there are no extra costs and no contracts. Watch from your smartphone, tablet, smart TV, laptop, or streaming device. Plans range from $6.99 to $19.99 a month, making it easy to pick an option that gives you access to hit TV shows, movies, documentaries, and more. 
RELATED: Netflix's Fakes Trailer Features 2 Best Friends Running a Fake ID Business
How Many Episodes Are in Fakes?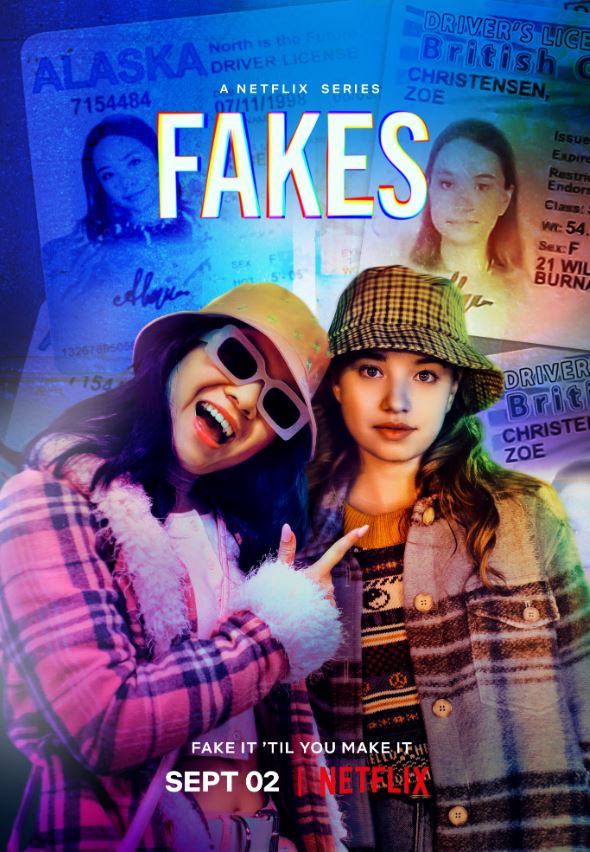 There are 10 episodes in Fakes. Each episode lasts 30 minutes on average. You can check the complete list of Fakes episodes and their scheduled date release here below.
"Teen Drinking is Very Bad…": September 2, 2022
"Yo I Got a Fake ID Though": September 2, 2022
"Don't Panic. (Definitely Don't)": September 2, 2022
"We Are The Captains Now": September 2, 2022
"Real G's Move in Silence Like Lasagna": September 2, 2022
"A Cup of Ambition": September 2, 2022
"All Eyes On Me": September 2, 2022
"King of Anything": September 2, 2022
"Forged in Stone (Or Something)": September 2, 2022
"She Said She Said": September 2, 2022
What Are the Critics Saying About Fakes?
Fakes received a 100% from critics and an 84% from audience viewers. Viewers say if you can get past the sometimes-corny dialogue, you'll find a fun, well-paced, and entertaining show. Most audiences are hoping for a second season to continue what they call "Breaking Bad for teens."
"The maximalist show moves fast through its 10 episodes, the glitzy style propelled by a perfectly chosen soundtrack of obnoxious party rap and mournful ambience." – Alex Hudson, Exclaim!
"It's a wild ride from a teenager's lark to a rather big crime empire. Smart and very engaging, it provides a novel spin on high-school life." – John Doyle, Globe and Mail
RELATED: Netflix's Heartstopper Season 2 Has Wrapped Production
Is Fakes Suitable for Kids?
Fakes is rated TV-MA, which is suitable for viewers ages 17+. The series contains moderate depictions of profanity, alcohol, and drugs, and mild depictions of violence and gore.