The Andor Season 1 finale is here.
After 12 installments, the freshman season of the critically-acclaimed Star Wars series wraps up. Here's when to watch the upcoming season finale.
RELATED: Star Wars Explained: Who's That Alien in Andor Episode 11?
When to Watch the Andor Season 1 Finale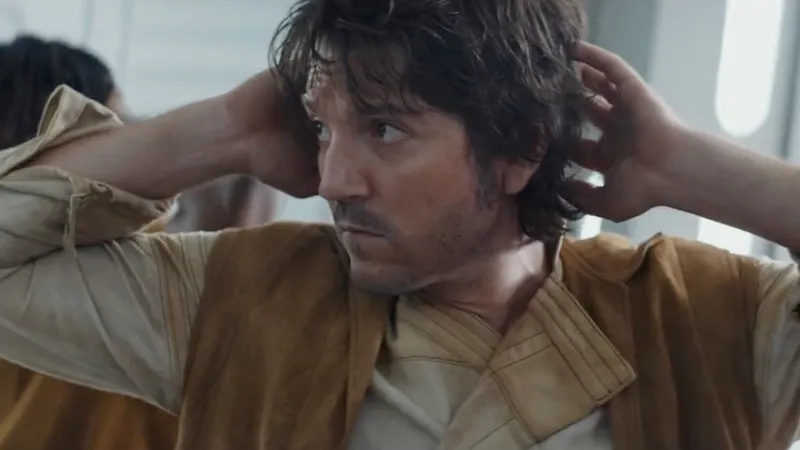 The Andor Season 1 finale will premiere on Disney+ at 3 a.m. ET/12 a.m. PT on Wednesday, November 23. Benjamin Caron directed the twelfth installment from a script by Andor showrunner and executive producer Tony Gilroy. It will be Caron's third assignment this season after working on Episodes 7 and 11. To promote the series, Disney will release the "Kassa" and "That Would Be Me" episodes on ABC on Wednesday, November 23; on FX on Thursday, November 24; and on Freeform on Friday, November 25, all airing from 9 to 10:30 p.m. Additionally, the episodes will be available on Hulu from November 23 through December 7.
Andor will return for a sophomore season that started filming on November 21, 2022. Like Season 1, the upcoming installment will feature 12 episodes. However, producers teased that the main storyline will be divided into four blocks. Unlike the freshman season, which covered only one year, Andor Season 2 is supposed to follow the titular hero in the remaining time he spent ahead of the Battle of Scarif. Season 2 will also involve Ariel Kleiman, Janus Metz, and Alonso Ruizpalacios as directors.
RELATED: Andor: First 2 Episodes of Star Wars Series to Air on TV Stations & Hulu
Disney+'s Andor features Diego Luna as he reprises his role of Cassian Andor. Set five years before the events of Rogue One, the series will follow the adventures of the titular hero rebel spy during the formative years of the Rebellion. It will explore tales of espionage and daring missions to restore hope to a galaxy in the grip of a ruthless Empire.
The Andor Season 1 cast involved Genevieve O'Reilly as Mon Mothma, Stellan Skarsgård as Luthen Rael, Forest Whitaker as Saw Gerrera, Adria Arjona as Bix Caleen, Denise Gough as Dedra Meero, Kyle Soller as Syril, as well as Fiona Shaw as Maarva, and Faye Marsay as Vel Sartha.